Rep. Carolyn Maloney (D-N.Y.) was hospitalized after nearly fainting at a vigil for several homeless men who were killed in New York City over the weekend.
The 73-year-old lawmaker was speaking to reporters in Manhattan's Chinatown on Oct. 7 when she began to faint, according to the New York Post, which posted several photos of her laying on a backpack on a park bench. The New York Daily News also captured the scene.
An aide was seen pressing a bottle of soda against her neck as a reporter called 911, the paper reported.
An ambulance arrived before medics rushed her to New York-Presbyterian Hospital, her spokeswoman told the news outlet.
"She was ill. She got up and I guess she felt faint," witness Nikita Price, 62, told the NY Daily News. "Somebody put cold soda on the back of her neck."
Her spokeswoman, Jennifer Bell, said she is now "fine" and will be discharged from the hospital later in the day. An ambulance was called "out of an abundance of caution."
"She doesn't know the meaning of the word rest," said Bell. "That's one of her greatest qualities."
Former Barack Obama campaign staffer Suraj Patel is running against Maloney, who is in her 14th term in Congress, for the 2020 Democratic nomination in New York's 12th congressional district.
Maloney and several other politicians were attending a community vigil and press conference after four homeless men were killed in Chinatown over the weekend.
Update
Rodriguez "Randy" Santos has been identified as the suspect in the case, reported the New York Daily News. He is accused of killing several homeless men.
According to the New York Post, the New York City Police Department told the paper that officials are reviewing the video. It's not clear if the killings were captured on camera.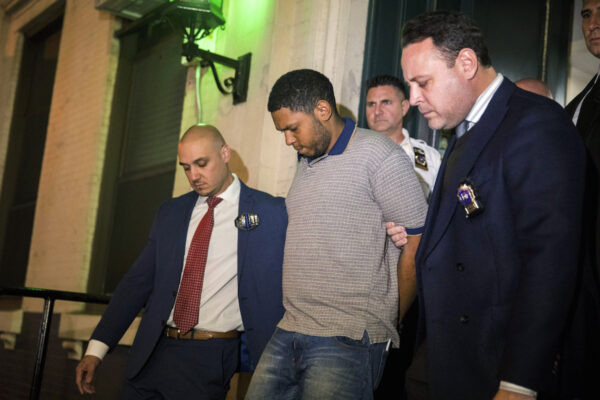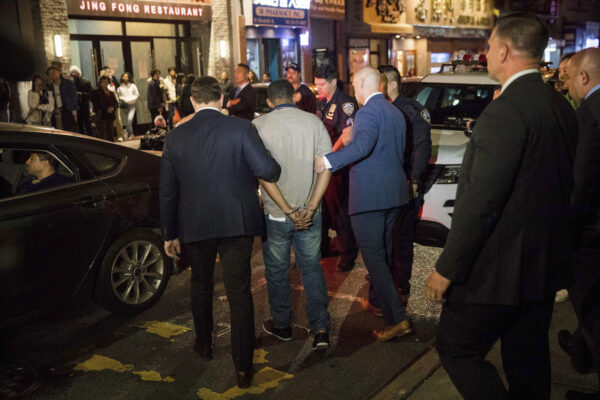 Santos was charged in the case and is expected to appear in court on Sunday, Oct. 6.
Sources told the NY Daily News that he had a history of mental health problems and had a history of violence.
The homeless men who were killed included an 83-year-old man, a 54-year-old man, and a 48-year-old man, officials said. Some reports said he killed four men while others said he killed five.
The mother of Santos, Fioraliza Rodriguez, said that he had drug problems, stole from his family, and attacked his own grandfather. However, she never suspected he was capable of murder.