The Australian Human Rights Commission (AHRC) has told companies in the energy and resources sector that they must report annually on how they're addressing the risks of slavery found throughout the renewable energy supply chain.
A report released by the AHRC in conjunction with KPMG Australia highlighted concerning reports of solar, wind, and battery technology involving adults, and in some cases, children, operating in poor or harmful conditions or working for little to no financial return.
In particular, it found that the rapid uptake of renewable energy sources has prompted a rapid delivery to meet demand, which, in some cases, has led to sacrifices in the human rights and treatment of bottom-level workers or indigenous groups.
"Modern slavery risks are heightened when there is a change in procurement strategy and high volumes of manufactured goods are required at short notice," the report reads. "The shift to renewable energy has revealed a number of areas of emerging modern slavery supply chain risk for energy companies."
China—the world's largest producer of solar panels—has placed millions of ethnic Uyghur, Kyrgyz, and Kazakh citizens from Xinjiang into labor camps that have been found to be involved in global solar supply chains.
Australia, with a world-record adoption of rooftop solar energy, has no domestic capability to create solar cells and instead imports 90 percent of its solar panels from China.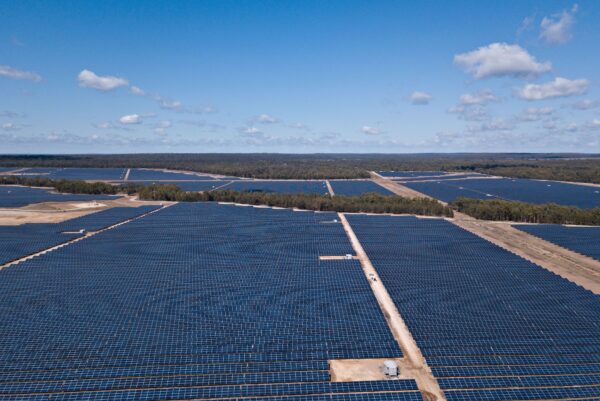 Similarly, the report states that rising demand for wind power has created conditions for precarious labor issues and environmental degradation in logging operations in the Amazon.
But of significant concern for the Commission was that the supply of cobalt—a crucial component in lithium-ion batteries prevalent in smartphones and electric vehicles, such as those produced by Tesla—has been found to be "strongly associated with modern slavery risks."
"More than half the world's supply is mined in the Democratic Republic of Congo (DRC), where a significant proportion comes from artisanal mines, where miners—many of them children—work in dangerous conditions for minimal reward," the report reads.
A class-action lawsuit filed on behalf of a group of mothers and children from the DRC against five U.S.-based big tech giants had alleged incidents of significant bodily harm and death stemming from cobalt mining operations.
"The young children mining defendants' cobalt are not merely being forced to work full-time, extremely dangerous mining jobs at the expense of their educations and futures; they are being regularly maimed and killed by tunnel collapses and other known hazards common to cobalt mining in the DRC," the lawsuit reads.
And according to the Council on Foreign Relations, more than 70 percent of the world's cobalt is produced in the DRC—of which 15 to 30 percent is produced by artisanal and small-scale mining.
Companies will be expected to report annually on their efforts to address the slavery risks involved with the renewable energy supply chain or else risk violating Australia's Modern Slavery Act 2018.
"The global context of decarbonisation means that the supply chains of resources and energy companies are changing rapidly and becoming increasingly intertwined," the report reads.
"This rapid change means that companies need to challenge their assumptions about where risks to people might exist in their operations and supply chains and focus attention on areas of emerging risk that are a product of the energy transition."