The Iranian regime has insisted that the United States remove its "terror" designation on the Islamic Revolutionary Guard Corps (IRGC) in exchange for a revived nuclear deal.
The Trump administration added the IRGC to the "foreign terrorist organizations" (FTO) list in 2019, the first time a state entity had been designated as such. The IRGC is a powerful faction in Iran, consists of elite military and intelligence branches. It also runs an industrial empire and carries significant political clout.
The Biden administration has been trying to revive the 2015 nuclear pact with the Iranian regime, known as the Joint Comprehensive Plan of Action (JCPOA). Talks have been going on for 11 months in Vienna.
U.S. media recently reported, citing unnamed Biden officials, that the administration was considering removing the IRGC from the terror blacklist in exchange for commitments from Iran to de-escalate in the region.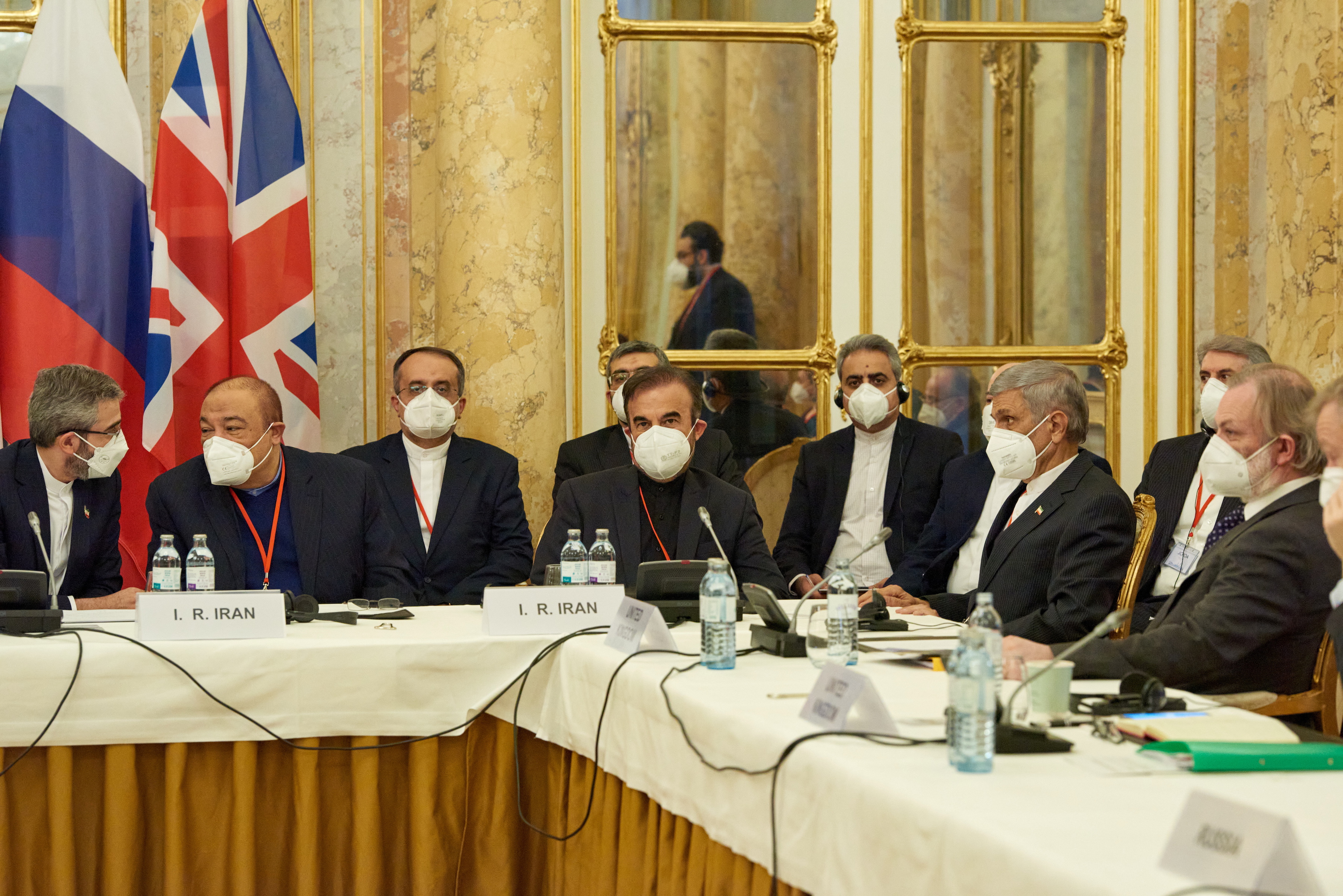 U.S. Special Envoy for Iran Robert Malley stressed at the Doha Forum on March 27 that separate sanctions will remain over IRGC's missile development program and for its alleged human rights violations, irrespective of what happens to its FTO status.
A state department spokesperson, when asked by The Epoch Times whether the Biden administration was considering removing IRGC from the terror blacklist, did not directly answer the question.
The spokesperson said that Washingon will use "appropriate tools to confront IRGC's destabilizing role in the region," regardless of whether the nuclear deal is revived.
"Our current Iran-related sanctions remain in effect unless and until they are lifted, and we will address any effort at sanctions evasion," the spokesperson added.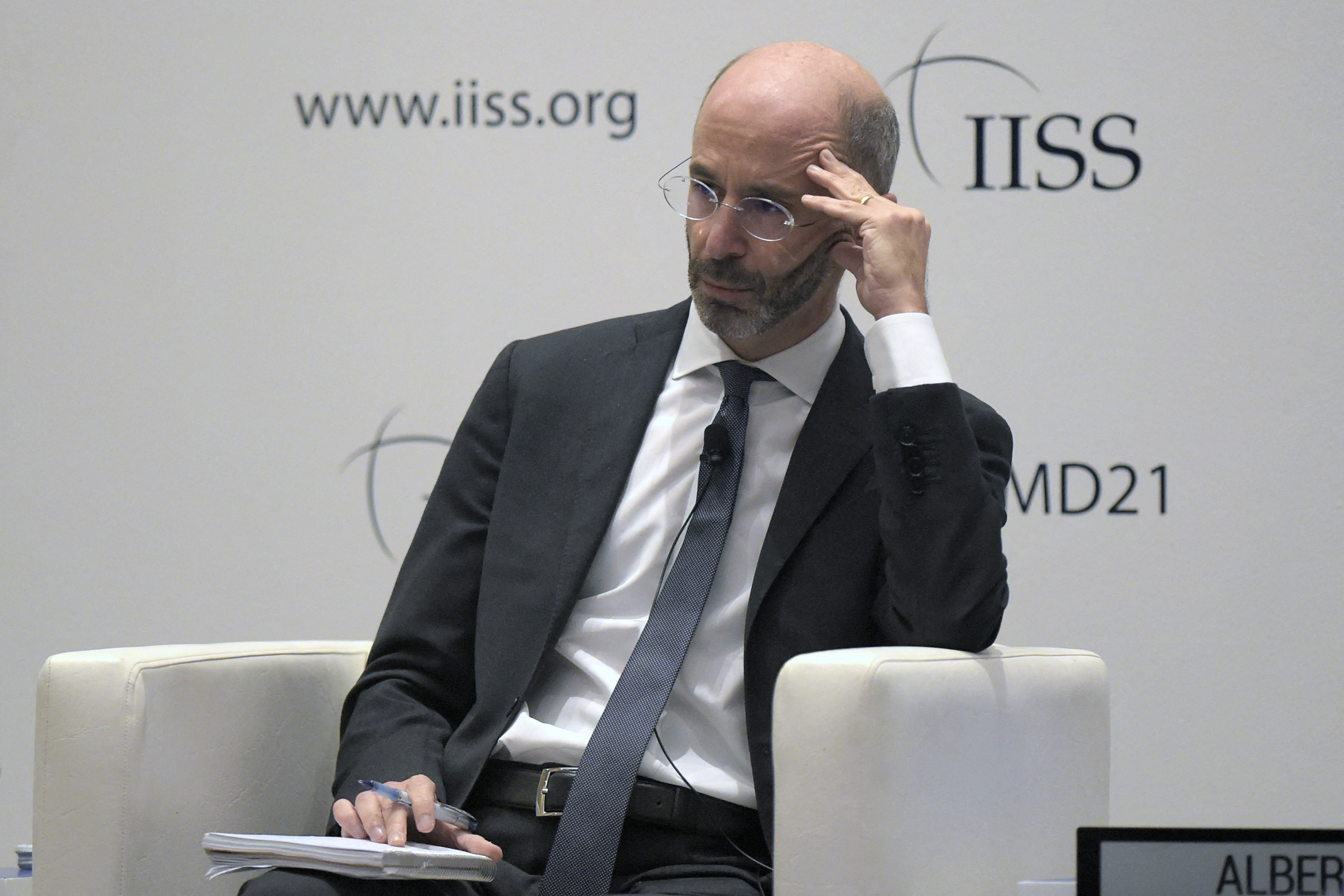 'Major Win' for Iran
IRGC's removal from the FTO list would be a huge boon for Tehran, even if the group remained on other U.S. sanction lists, according to Clare M. Lopez, security analyst and director of Lopez Liberty LLC.
"That concession would be touted as a major (even if symbolic) win for the Iranian regime. It would also make for a selling point to attract foreign investors, so badly needed by Tehran," Lopez, also a member of the senior advisory board for the Near East Center for Strategic Engagement, told The Epoch Times in an email.
Lopez said delisting IRGC would be a "needless concession" to a regime that the U.S. State Department identifies as the foremost state sponsor of terrorism around the world.
The IRGC and its subordinate Quds Force, which handles overseas operations, operate through various proxy jihadist terror groups like Hamas, Hizballah, the Yemeni Houthis, Palestinian Islamic Jihad, the Taliban, and a slew of Shi'ite terror militias in Iraq that it arms funds, supplies, and trains, according to Lopez.
The analyst also pointed to a 2001 U.S. district court ruling that found that Iran and Hizballah had materially and directly supported Al-Qaeda in the Sept. 11 attacks, and were thus legally responsible to compensate the families of the victims.
Meanwhile, the State Department spokesperson said that Iran's nuclear program is the most urgent challenge that the United States faces, making all other challenges posed by Tehran like "its support for terrorists and proxies, its ballistic missile program, and its malign cyber activity" further unmanageable.
"Under any return to the JCPOA, the United States would retain and aggressively use our powerful tools to address these issues, and especially to counter the IRGC," the spokesperson said.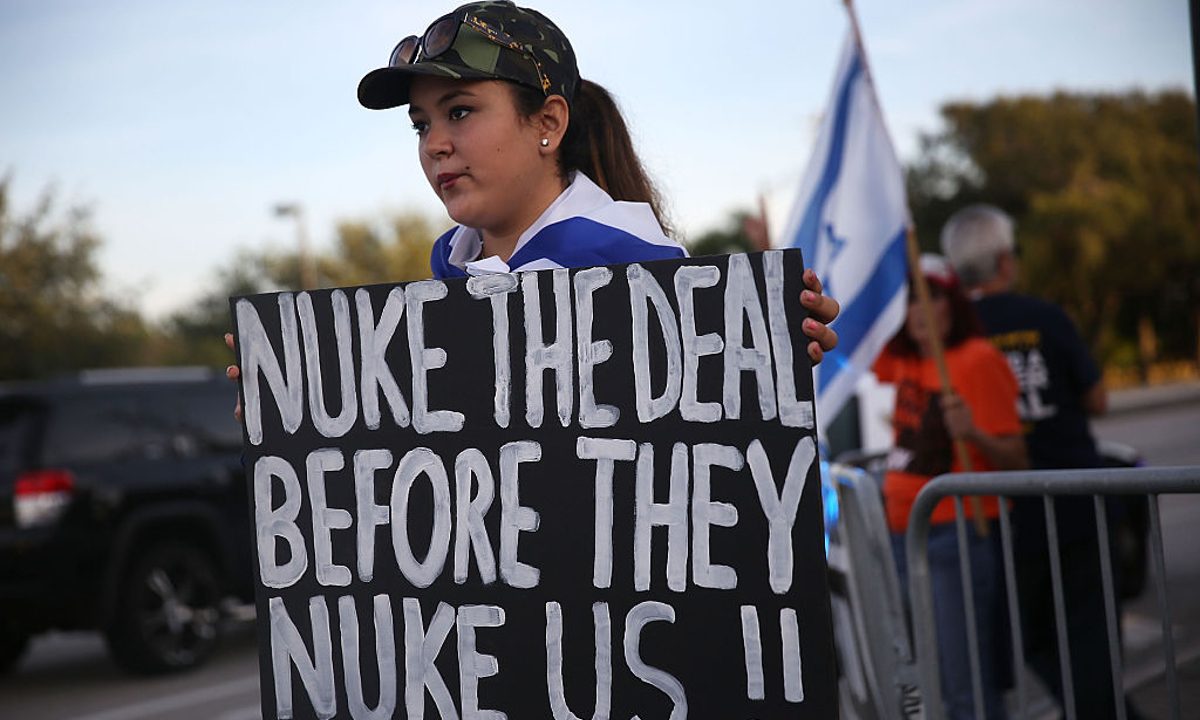 Will Iran De-escalate?
Though all the terms of the negotiations are based on a public commitment to de-escalate, Iran is unlikely to do so despite any promises it may make, said Jim Phillips, a senior research fellow specializing in Middle East affairs at Washington-based Heritage Foundation.
"The Biden administration is looking for a diplomatic fig leaf to cover its naked concessions to Iran," said Phillips.
"The administration has failed to respond effectively to multiple IRGC-backed attacks in Iraq, Syria, Saudi Arabia, and UAE. It has yet to come up with a strategy for containing the IRGC's threat and now will be discarding the tool of sanctions, which will incentivize further attacks."
Lopez said despite its track record, the Iranian regime has already been given many concessions for its "useless promises" for de-escalation when it's "already in breach of the [Nuclear] Non-Proliferation Treaty as well as the JCPOA of 2015—and virtually every other provision of every other agreement it's ever been a signatory to."
"One of the reasons why the Iranian regime breaks its promises is because according to Islamic law or Shariah, Muslims are obligated to lie to non-believers or non-muslims in cases where [an] issue like jihad is itself obligatory.
"Why on earth would we even negotiate with parties whose doctrinal faith obligates them to lie to us?" said Lopez.
The State Department didn't specifically respond to a query regarding Iran not being bound by its commitments to the United States due to its adherence to Sharia law.
'Fickle Loyalty to Partners'
Removing IRGC's designation would jeopardize the interests of U.S. allies in the Middle East and will indicate to them that the Biden administration has no objection to the group's destabilizing activities against them, said Hamid Bahrami, a former Iranian political prisoner and an independent expert on the Middle East.
"Biden and his foreign policy team have failed in Afghanistan and [in] creating credible deterrence regarding the Ukraine war, [and] now seeks to achieve something regarding Iran's crisis," he said.
With midterms approaching in November, Bahrami believes that the Biden administration is looking for a win in the foreign policy space to boost the Democratic Party's standing for the elections.
The state department spokesperson said that the administration is consulting allies and partners including Israel in preparing equally for scenarios with and without a mutual return to the full implementation of the JCPOA.
However, the spokesperson didn't respond to a question about the recent missile and drone attacks by the Houthis against both Saudi Arabia and the UAE that followed shortly after the Biden administration removed the Yemeni Houthis, a Shi'ite terror proxy of the Iranian regime, from the FTO list.
"Iranian Shi'ite terror proxy militias in Iraq just recently launched a missile attack from Iranian territory against the area very near our U.S. consulate in Irbil, Iraq (thankfully still under construction and not occupied yet by American personnel)," said Lopez, while blaming the Biden administration for not taking action against this revived aggression.
According to Lopez, the world is watching "examples of fickle loyalty [by Washington] to partners and weakness and appeasement toward our enemies" and is making its own calculations in response to U.S. foreign policy.
"This is beyond dangerous for regional, U.S., and global stability because it motivates abandoned friends to capitulate and enemies to become ever more aggressive and even reckless in pursuit of objectives inimical to U.S. national security interests," she said.
Phillips said that he doubts that the Iranian regime will help build a sustainable new order in the Middle East, and instead, it will keep attacking the old one.