A missing California mother of three was found dead on Sept. 6, and her husband has now been arrested, sheriff's officials said.
In a Sept. 7 Facebook post, the El Dorado County Sheriff's Office confirmed that Heather Gumina's, 33, remains have been found.
"During the search, detectives located what is believed to be the remains of Heather Gumina, Anthony Gumina's wife, who was reported missing on July 19th," the sheriff's office wrote, adding that Anthony Gumina was arrested on homicide charges.
"At this time and in order to protect the integrity of this homicide investigation, no further information is being released," the office wrote. The office also posted a photo of Gumina, sitting on a curb along with a small dog on his lap.
Joanna Russel, the victim's mother, told Fox40 on Sept. 7, "We're super sad about what happened and I don't know if we're ever going to be OK. I miss my daughter."
"I'm going to grieve for a very long time," she added. "It's like the world's worst nightmare."
She added: "It's going to be very hard to be without her, but I know that she's in heaven now."
A family member of Gunmina said they think he is innocent.
"I'm 100 percent positive that he didn't do it," Robert Shawaluk, a cousin, told Fox40. "He did nothing wrong. He loved her. He loved his wife. And for them to arrest him when he cooperated the whole time. He did nothing but cooperate with the cops."
On July 19, the sheriff's office issued an update and posted a photo of her car.
Other details about the case are not clear.
Facts About Crime in the United States
Violent crime in the United States has fallen sharply over the past 25 years, according to both the FBI's Uniform Crime Reports (UCR) and the Bureau of Justice Statistics (BJS) National Crime Victimization Survey (NCVS) (pdf).
The rate of violent crimes fell by 49 percent between 1993 and 2017, according to the FBI's UCR, which only reflects crimes reported to the police.
The violent crime rate dropped by 74 percent between 1993 and 2017, according to the BJS's NCVS, which takes into account both crimes that have been reported to the police and those that have not.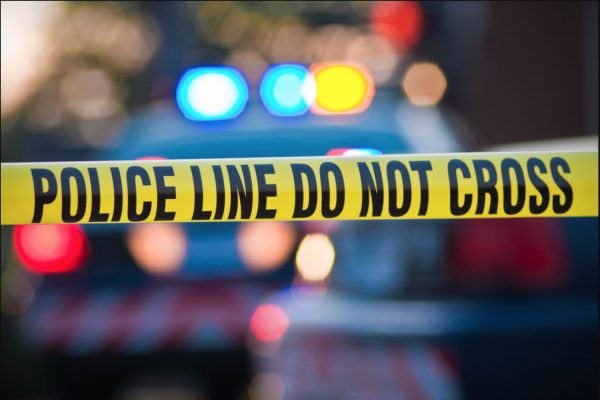 The FBI recently released preliminary data for 2018. According to the Preliminary Semiannual Uniform Crime Report, January to June 2018, violent crime rates in the United States dropped by 4.3 percent compared to the same six-month period in 2017.
While the overall rate of violent crime has seen a steady downward drop since its peak in the 1990s, there have been several upticks that bucked the trend. Between 2014 and 2016, the murder rate increased by more than 20 percent, to 5.4 per 100,000 residents, from 4.4, according to an Epoch Times analysis of FBI data. The last two-year period that the rate soared so quickly was between 1966 and 1968.