The final burial place for one of the most important people in Colonial Australian history has finally been discovered.
A January 24 archaeological excavation at Euston Station in London, United Kingdom unearthed the coffin of Captain Matthew Flinders (1774–1814), the first person to map and name Australia more than 200 years ago.
JUST IN: The remains of explorer Matthew Flinders, who led the first circumnavigation of Australia, have been found under a London train station — ending a 200 year mystery! #sun7 pic.twitter.com/DsA9vNtTyW

— Sunrise (@sunriseon7) January 24, 2019
Flinders' final resting place had been a mystery for more than 170 years when the body disappeared. The English-born navigator and cartographer's remains were identified by a breastplate on his coffin at the St James's Burial Ground, which will make way for England's £56 billion (A$103.5 billion or US$73.4 billion) High Speed 2 Rail Project.
The body of Matthew Flinders (1774-1814) found at Euston by HS2 archaeologists, identified by an inscribed lead breastplate. https://t.co/zgkRjrKDaP pic.twitter.com/ohf8VvHS3H

— Dan Hicks (@profdanhicks) January 24, 2019
Archaeologists will study Flinders' skeleton for scientific purposes to see what effect his seafaring journeys had on his body.
"Capt. Matthew Flinders put Australia on the map due to his tenacity and expertise as a navigator and explorer," HS2 Head of Heritage Helen Wass said in a statement to the Australian Associated Press (AAP). "Given the number of human remains at St. James', we weren't confident that we were going to find him. We were very lucky that Capt. Flinders had a breastplate made of lead, meaning it would not have corroded."
Now this is some history we should be celebrating. Flinders circumnavigated Australia, Cook didn't. Kudos to these hardworking archeologists. https://t.co/BhBcaMxuiZ via @ABCNews #auspol #springst #nswpol #archeology #history #explorers

— Jeremy de Korte (@librarian_musn) January 24, 2019
Flinders is famous for sailing the HMS Investigator around Australia with fellow explorer George Bass and Aboriginal shipmate Bungaree, between July 1802 and May 1803. The trio proved to Europeans that Australia is a single land mass instead of being two separate islands, previously called New Holland in the West and New South Wales in the East. They also proved the southern state of Tasmania was an island and separate from the mainland.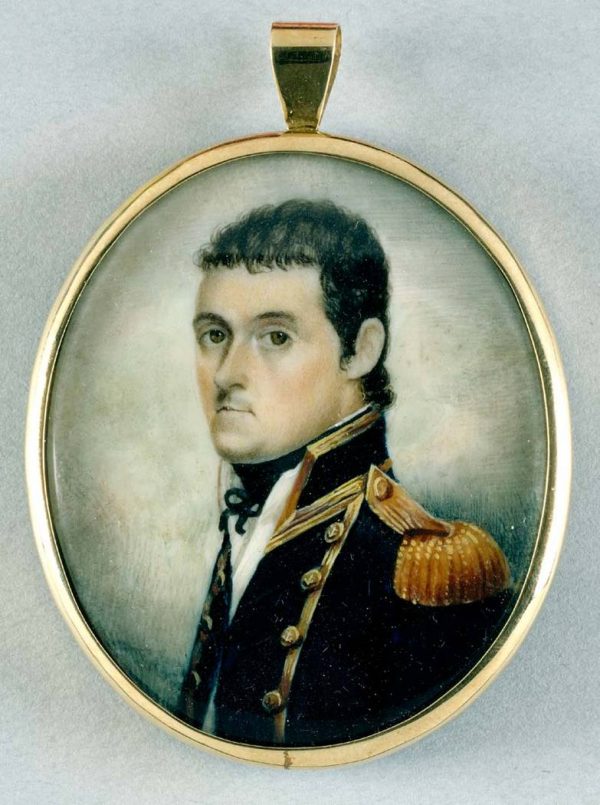 He also coined the term widely credited with popularising the name Australia especially in his 1814 book and atlas, A Voyage to Terra Australis.
Flinders faced great difficulties in returning to England after the circumnavigation was over. He tried to board the HMS Porpoise as a passenger in 1803 but the ship crashed at the Great Barrier Reef and he had to return to Sydney to arrange for a rescue crew.
Later that same year he tried to sail back to England again as captain of the HMS Cumberland but was detained by French officials on Mauritius for six years.
Flinders finally returned home to England in 1810 but barely survived to see his book published due to his very poor health condition. After his death and funeral in 1814, his tombstone was removed from St James' for the Euston Station Expansion Project and during the process his remains were believed to be lost.
Australian High Commissioner in London George Brandis promised Flinders would have a proper memorial to mark his "significance in the Australian story and also his heroic place in the great age of adventure and navigation in the late 18th and early 19th centuries."
"This is a very exciting moment for Australia," he told AAP outside Euston Station. "It is serendipitous the discovery of the remains of Matthew Flinders, one of the great early explorers, should come in the week of Australia Day."
The Australian and British governments will hold talks to decide a new location for the remains to be relocated to.
Remarkable story ! Flinders was a great figure in our Australian story. He deserves a fitting monument. https://t.co/MFg9OICb9t

— Mike Carlton (@MikeCarlton01) January 24, 2019