Authorities say remains found in Tennessee are believed to be those of an Indiana woman who disappeared in Florida and whose estranged husband was arrested in Louisville.
Media reports say 44-year-old Rachael Lynn Madison of Clarksville, Indiana, was last seen Nov. 27 near the home of relatives in Ormond-by-the-Sea, Florida.
Authorities say her estranged husband, Jarvis Madison, was located in Louisville and taken into custody Friday on an arrest warrant issued by Indiana State Police.
WKMG-TV reported that her husband had been abusive in the past. Rachael's aunt, Thelma Newsom, told the station: "I'm afraid he has abducted her. He shot at her." According to MailOnline, poured acid on her back, leaving a permanent scar, and he also allegedly cut her neck with a knife.
Amanda Warford Videll, an FBI spokeswoman in Jacksonville, Florida, says information gathered led investigators to a remote area off Interstate 40 near Knoxville, Tennessee, where the remains were found Friday evening.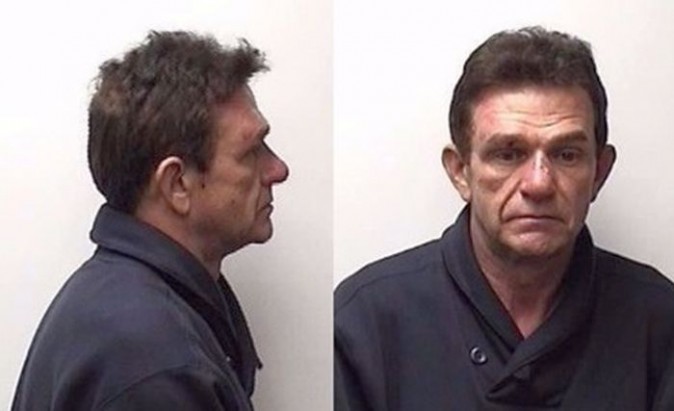 The investigation is ongoing, and Videll said she didn't know if charges had been filed against Jarvis Madison or what charges might be filed.
The FBI released a statement:
Evidence gathered at the site will now be processed to positively confirm that the remains recovered are that of Rachael Lynn Madison. The FBI has notified Rachael Madison's family of the findings, and we request that members of the media respect their privacy.

"The thoughts and prayers of everyone in the FBI are with Ms. Madison's family, and we remain committed to finding answers through our ongoing investigation," said Charles P. Spencer, Special Agent in Charge of the FBI Jacksonville Division. "We appreciate the assistance of our law enforcement partners including the Volusia County Sheriff's Office, FBI Knoxville, FBI Louisville, U.S. Marshals Service Fugitive Task Force and the Indiana State Police."

As this remains an ongoing investigation, no additional information or comment will be provided by the FBI at this time.
Epoch Times contributed to this report.