Rediscover Core Values to Rebuild Trust, Carney Tells Bankers
February 27, 2013 7:39 pm Last Updated: October 1, 2015 11:02 am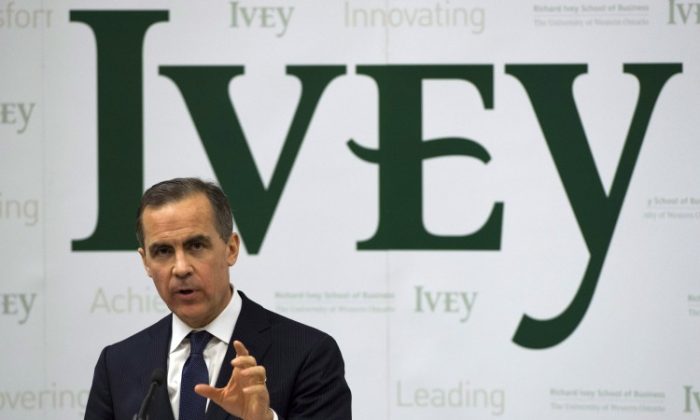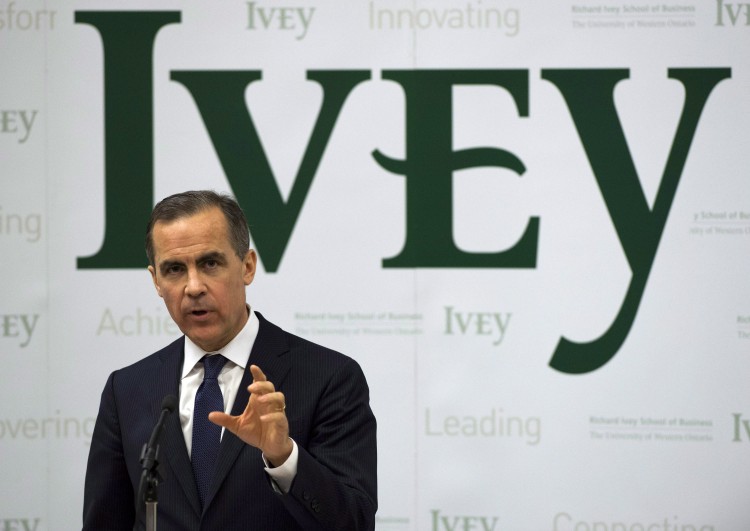 Bank of Canada Governor Mark Carney highlighted the loss of trust in banks as a fundamental consequence of the financial crisis in a speech to aspiring bankers and business leaders on Monday, while outlining the "five Cs" that he believes are essential for banks to rebuild this trust.
"Losing savings, jobs, and houses has been devastating for many. Something else was lost—trust in major banking systems.
"This deepened the cost of the crisis and is restraining the pace of the recovery," he said in a lecture on leadership at the Richard Ivey School of Business at Western University in London, Ont.
"Bonds of trust between banks and their depositors, clients, investors, and regulators have been shaken by the mismanagement of banks and, on occasion, the malfeasance of their employees," he added.
While Carney said the financial reforms established by the G-20 countries following the collapse of the global financial system will go a long way toward rebuilding trust, he noted that this will not be enough.
"Virtue cannot be regulated. Even the strongest supervision cannot guarantee good conduct," he said.
"Essential will be the rediscovery of core values, and ultimately this is a question of individual responsibility. More than mastering options pricing, company valuation, or accounting, living the right values will be the most important challenge."
Carney emphasized core values among a list of "five Cs" that he said were required to rebuild trust.
The other four Cs include capital: requiring banks to hold much more capital than in the past; clarity: enhancing disclosure of a bank's financial condition and regularly assessing the impact of stress on the system; capitalism: implementing measures to ensure that the troubles of "too big to fail" banks will not severely disrupt the financial system and leave taxpayers to pick up the tab; and finally, connecting with clients.
"In most professions, people see the 'real' impact of their work: teachers witness the growth of their students, farmers that of their crops," Carney said.
"When bankers become disconnected from their ultimate clients in the real economy, they have no direct view of the impact of their work," he said, urging bankers not to ignore the consequences of their actions on real people holding mortgages and borrowing to grow their business.