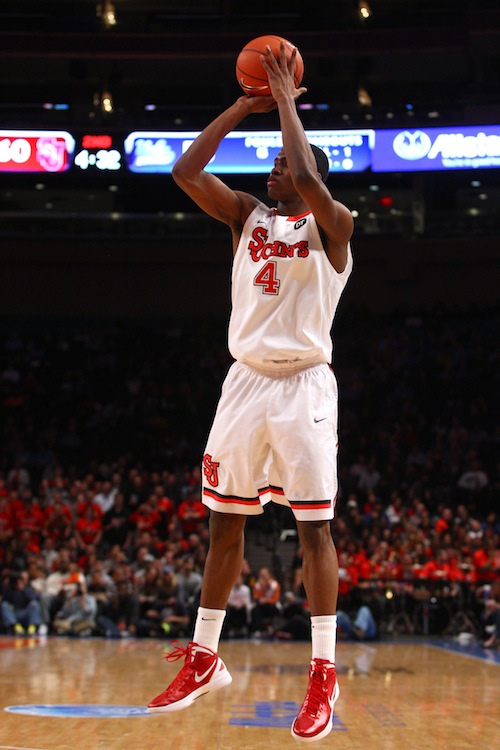 St. John's freshman forward Moe Harkless was awarded the Big East Rookie of the Week for the second time this season Monday, according to a release on the school's website.
Harkless averaged 18.0 points and 9.5 rebounds per game in two games (both were wins) for the Red Storm over the past week.
First, in the team's 79–72 win over DePaul last Monday, Harkless scored 14 points and grabbed a team-high 10 rebounds—good for his third straight double-double and 11th of the season.
Then on Saturday, Harkless posted team-highs of 22 points and 9 rebounds in the Red Storm's 61–58 upset over Notre Dame.
Currently, Harkless's 15.9 points per game average is second in the conference among freshmen while his 8.7 rebounds per game leads all Big East freshmen.
Previously, Harkless had been named Big East Rookie of the Week on Jan. 30.