The Chinese-language edition of the bestselling book "Red Roulette" has finally made its debut in Taiwan. With its subtitle "An Insider's Story of Wealth, Power, Corruption, and Vengeance in Today's China," the book's author, Desmond Shum, said the book tells "the story powerful forces are desperate for you not to hear."
Encouraged to share his writings by Hong Kong's anti-extradition movement, the author spoke at the book launch about his decision to publish the English-language memoir, and about how Taiwan should be cherished as the last resort for the Chinese people culturally, artistically, economically, and geopolitically.
Once a member of China's political advisory board, the CPPCC (Chinese People's Political Consultative Conference), Shum said he composed the memoir for his son, whose mother was disappeared by the Communist authorities when he was only 8 years old.
Taking on the Challenge
At the book-launch event on March 12, Shum talked about his mental journey in writing the book, how his wife suddenly contacted him when he published it, and why he chose Taipei to publish the Chinese edition.
Shum said that the memoir was originally written for his son, and wasn't meant to be published. "Because the mother is one of the most significant people in a boy's life, I must be honest with him," he said.
The couple rubbed shoulders for years with China's powerful and wealthy elites, and were popular for their philanthropy. But when Shum's Chinese billionaire wife, Duan Weihong, or Whitney Duan, disappeared in 2017 for her involvement in the Party's political struggle, no one would dare to assist Shum in trying to locate his wife.
For two years, he could not find her. His frustrated search—along with the 2019 Hong Kong anti-extradition protests—woke him up, he said. "The sacrifice of Hong Kong's youngsters encouraged me," he explained, speaking of how the Hong Kong police's suppression of the city's young protesters led to his decision to share his memoir with the world.
Memoir of an Insider
Desmond Shum was born in Shanghai, and moved to Hong Kong in 1978 with his parents. He has a bachelor's degree in accounting and finance from the University of Wisconsin-Madison, and is a graduate of the joint-EMBA program of Northwestern University and the Hong Kong University of Science and Technology.
His marriage to Duan—who excelled at making connections to Beijing's elites—was also a partnership in business, and helped the couple to succeed in property development. In time, her personal and business relationships led to Duan becoming one of China's richest women. For example, she was close to the wife of Wen Jiabao, who was Chinese premier from 2003 to 2013. However, this relationship was also believed to be the cause of her disappearance in 2017 during the Chinese communist regime's internal political struggles.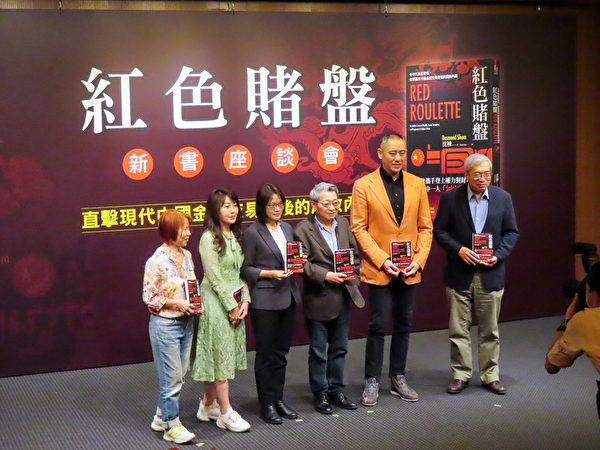 The tightened Party control of private businesses caused the couple to break up, Shum said: He wanted to leave the environment where the Chinese Communist Party interfered with their business decisions, but his wife wanted to stay. They divorced, and he moved to England with their son.
The book reveals how during their time together, the couple entered the inner circle of communist party cadres through connections with corrupt elites and their extended families, including Xi Jinping, the former chief of Xi's anti-corruption campaign, Wang Qishan, former Communist Party leader Jiang Zemin, and cronies of Jiang's such as Ling Jihua, Jia Qinglin, Zeng Qinghong, and Bo Xilai.
Together, Shum and his wife witnessed the luxurious life of China's corrupt elite up close, and how those elites systematically seized public wealth through inside information and regulatory convenience.
Confronting the Iron Fist
When Shum's book was first published in 2021, his ex-wife suddenly contacted him—after four years of silence. Her call to him was obviously an "instructed" action, he said, "imploring me not to publish."
Shum said he was thinking of hiring a bodyguard, but gave up the idea. If the Chinese Communist Party (CCP) wants you dead, he explained at the book launch, it is unlikely that anyone can help you.
He experienced many difficulties when attempting to publish the Chinese-language edition, he said.
According to Shum, the Chinese edition was supposed to be published last February, but the Taiwan-based publisher, Far East Group, withdrew because of political pressure from the CCP. Another Taiwan-based publisher, Business Today, then bravely stepped forward, he said.
The CCP had imposed a series of heavy fines on the Far East Group's textile and cement businesses in China to exert pressure on the group. The fines reportedly added up to a massive 474 million yuan ($68.67 million) in 2021, with the CCP claiming the group was involved in violating local laws and regulations, and funding "Taiwan Independence" organizations.
Regarding the CCP's threat to Taiwan and Taiwan-based businesses, Shum said that many people won't wake up until they are "hit by the CCP's iron fist."
He stressed that "Taiwan is the only place in the Chinese-speaking world where books disapproved of by the CCP can be published. Taiwan's cultural, artistic, economic, and geopolitical strengths have earned the right to speak in the world."
Shum encourages the people of Taiwan to stand up against the CCP, and to be open to accepting more high-level finance from around the world. He said that Xi Jinping's policies have exhausted the confidence of the Chinese market, and that he is pessimistic about China's economy.
The world is going against Chinese investment, he said, and China's riches are being funneled out of the country.
"Forget about trying to please the CCP. The CCP just wants to destroy Taiwan," he said.
Zhong Yuan contributed to this report.