Despite a shooting on the practice the day before the game that left five people, including GOP House majority whip Steve Scalise, seriously injured, the Congressional Baseball Game went on as planned on Thursday and attracted a record turnout. In a recorded video message played at the ballgame, President Trump praised the game as a demonstration of America's unity and resiliency.
The Congressional Baseball Game is an annual bipartisan game that has become one of Washington, D.C.'s most anticipated events. The charity event pits Congressional Republicans and Democrats on the ball field at the Nationals Park, home of D.C.'s much beloved Washington Nationals team.
On Wednesday, as several Republicans were practicing for the game in a ballpark in Alexandria, Virginia, a gunman opened fire on them and seriously wounded Republican Majority Whip Steve Scalise and several others. The lone game man, identified as James T. Hodgkinson from Illinois, was shot dead by the U.S. Capitol Police and Alexandria Police.
The politically-motivated shooting was widely condemned by bipartisan responses, and congressional leaders vowed to continue on with the game despite the attack. It was also announced that the charity game would also dedicate the funds raised to the victims of the shooting.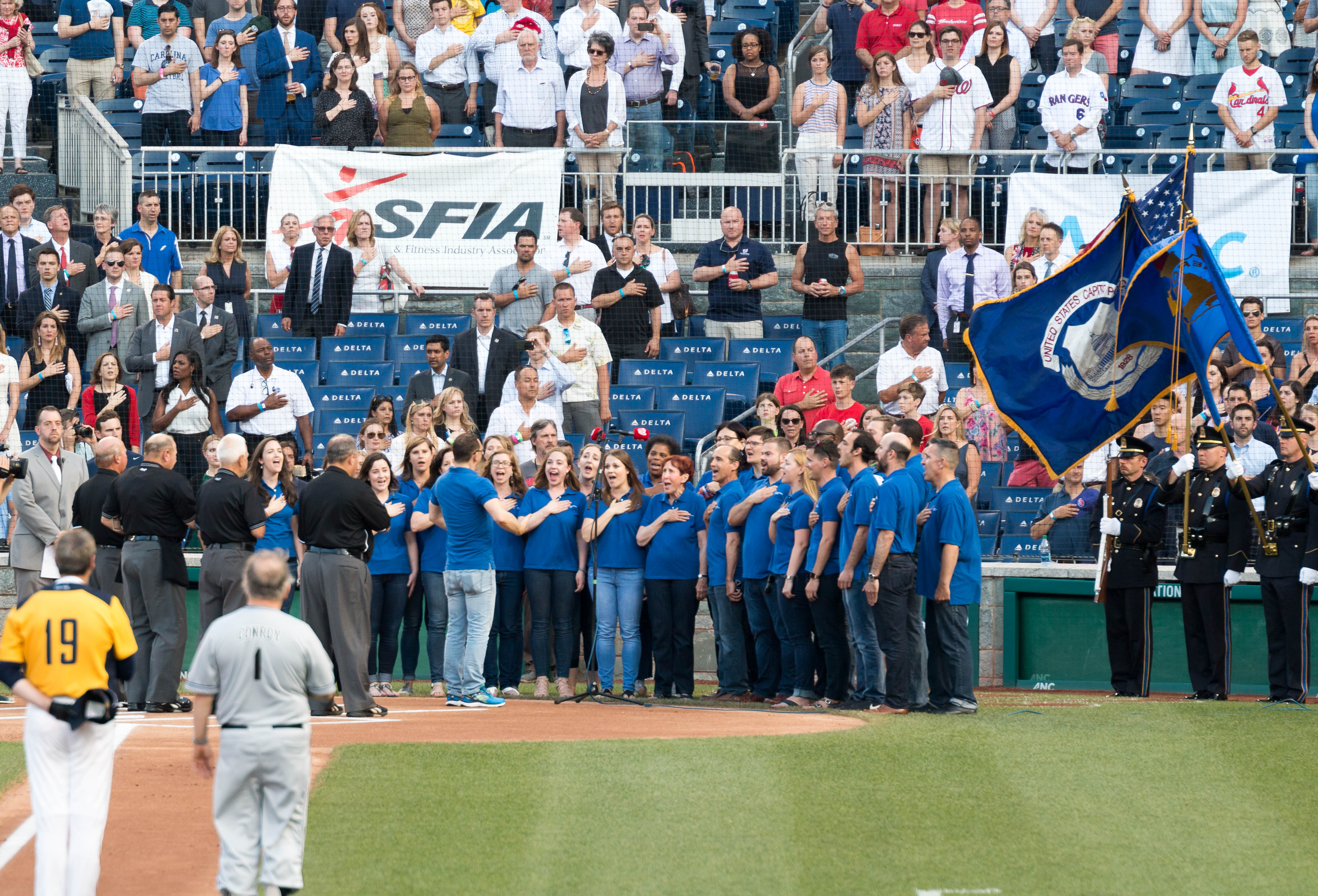 The annual game usually attracts a turnout of about 10,000 people, but Thursday's game ended up selling an unexpected 25,000 tickets, and the Nationals Park was more than half full by the end of the game. Many congressional staffers came to cheer for their bosses.
President Trump recorded a brief video statement that was played at the beginning of the game, in which he prayed for the speedy recovery of the injured Republican Rep. Scalise and others. He also praised the U.S. Capitol Police, Alexandria Police, and Fire and Rescue teams for responding to the attack.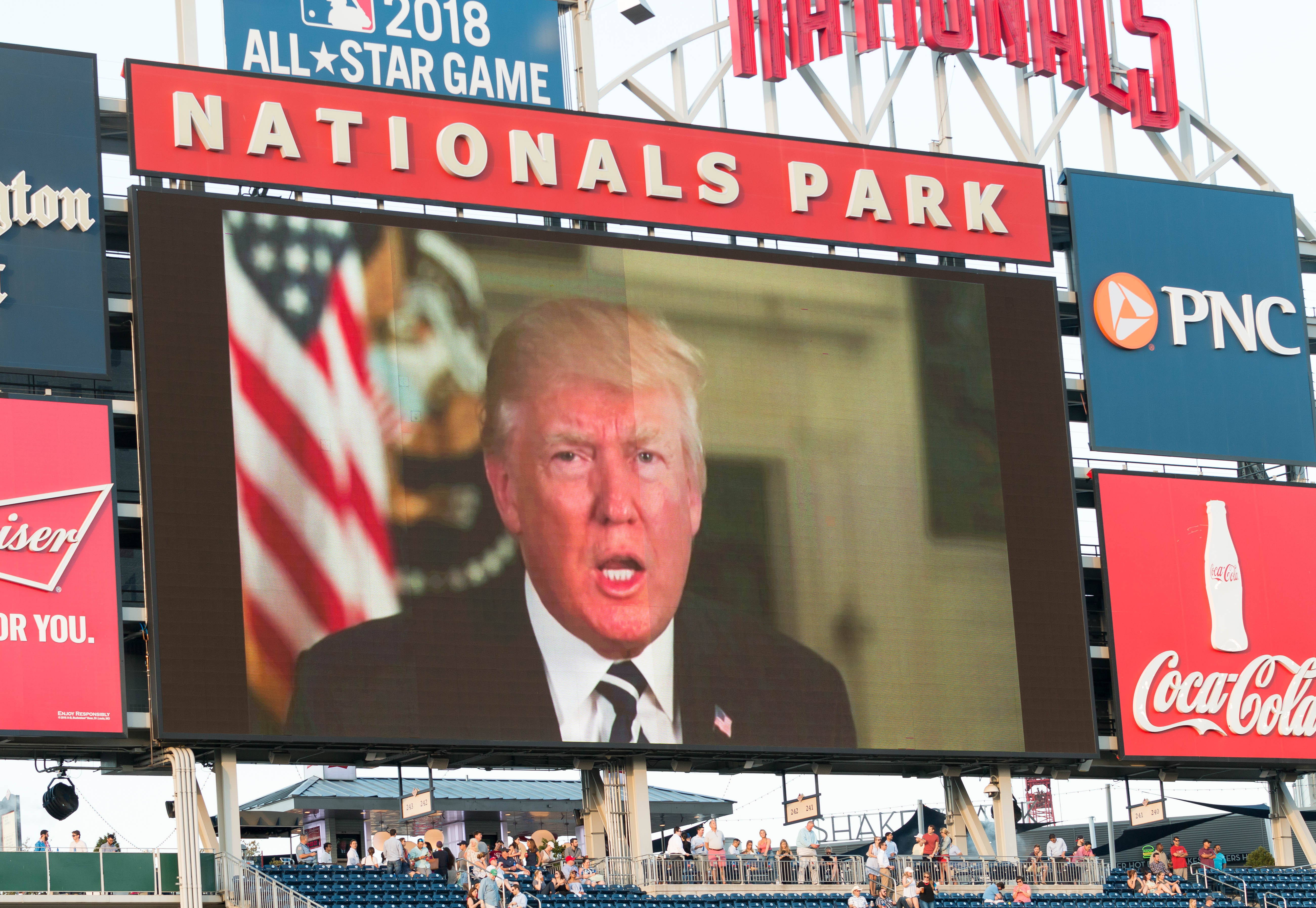 Although ballpark attendants on Thursday night were divided along partisan lines into seating sections labeled "Republicans" and "Democrats," Trump's message praising the game attendants received loud cheers from all across the ballpark.
"By playing tonight, you are showing the world that we will not be intimidated by threats, acts of violence or assaults on our democracy," Trump said. "The game will go on."
David Bailey, one of the two Capitol Police officers injured in the shooting, threw out the first pitch. Bailey, who walked to the home plate on crutches due to the injury, received a standing ovation from the crowd.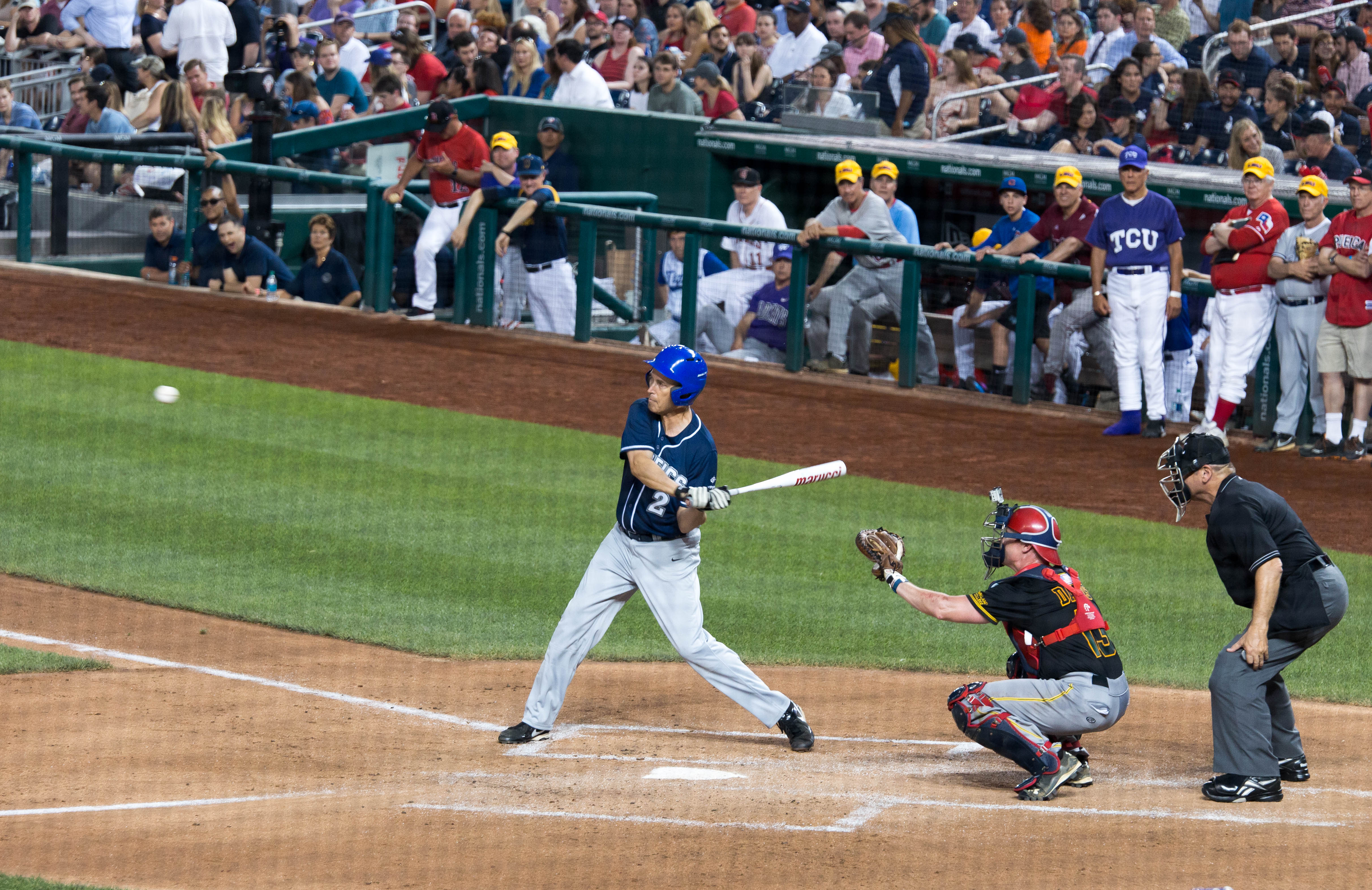 The Democrats beat the Republicans with an overwhelming 11-2 score. However, the Democrats' team manager Mike Doyle of Pennsylvania handed the game trophy over to GOP manager Joe Barton of Texas to honor Steve Scalise who was shot in the hip and remains in critical condition.
"We are united, not as Republicans and Democrats, but as United States representatives," Barton told the reporters.