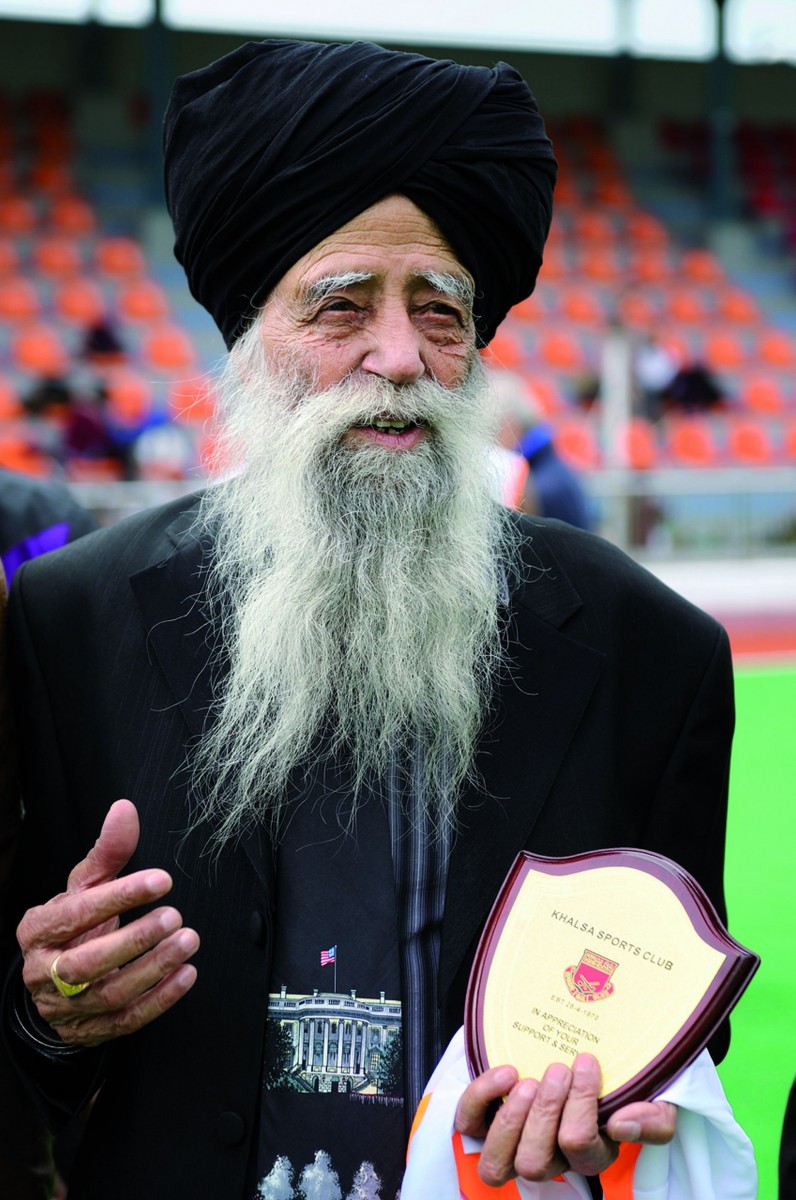 Fauja Singh, the renowned Punjabi marathon runner, finished the 10,000 meter race event in the Standard Chartered Hong Kong Marathon 2012 in an extraordinary 1 hour and 34 minutes, just 4 minutes outside his planned schedule.
This may not seem so remarkable when compared to Ethiopian Kenenisa Bekele's world record time of 26:17.53 set in 2005, but Singh is 100-years-old after all.
Looking surprisingly young and active, he never seemed to tire. When it gets tough in a race, Fauja Singh said: "I ask God for assistance."
When asked why not enter the marathon event (which included junior, senior, masters 1 and masters 2 categories), his coach replied: "I thought the Hong Kong marathon course was too difficult, a lot of the race is on highway and I was concerned that he might not be able to receive medical attention quickly enough should he have a problem. Also, the Hong Kong Marathon has time limits which might have been too demanding."
Having raced in numerous marathons, half marathons and 10,000 meter events, his most notable race was when he won the Toronto marathon of 2003 in a record breaking time of 5 hours 40 minutes.
In Hong Kong for seven days (three each side the event), the world record holder for the majority of running distances from 100 meters upwards at his age, undertook a number of public appearances. Two such appearances were to be introduced to the Khalsa Hockey Academy, which trains young men between the ages of 8 and 18, and to receive plaques from the Punjab Youth Club at the Sikh Temple in Wan Chai—both organizations help the youngsters grow up to be responsible citizens and to guide them in their personal development.
His next event is the London Marathon when he will be 101 years old, which if successful, will be another record. After London, he will run several marathons in Europe and one in Mauritius before retiring on a high prior to the London Olympics.