For too long, Canada has been somewhat of an unsung hero among the world's nations. But that has been changing of late. In the wake of the political extremism, religious and racial intolerance, and violence and conflict that plague much of the world, more and more public figures and private citizens are expressing genuine admiration for the finer attributes of this country.
And in 2015, U.S.-based Reputation Institute ranked Canada at the top of the most admired countries in the world and the one with the best reputation.
Not only did Canada give the world insulin, basketball, and "Anne of Green Gables," it has opened its doors and provided opportunities for countless people to rebuild lives shattered by war and persecution.
In terms of natural beauty, we have unsurpassed wonders—floating icebergs, northern lights, the world's longest trail, our own Jurassic park in Alberta's badlands, the Rocky Mountains, and the rugged, windswept coast of Cape Breton Island, to name just a few.
But it is the people who truly make Canada the great country it is, from Indigenous Peoples to those of the diverse cultures that make up the Canadian mosaic.
In celebration of Canada's 150th birthday, The Epoch Times profiles three inspirational Canadians who exemplify some of the qualities that make this country special.
Jacqueline Guest, children's author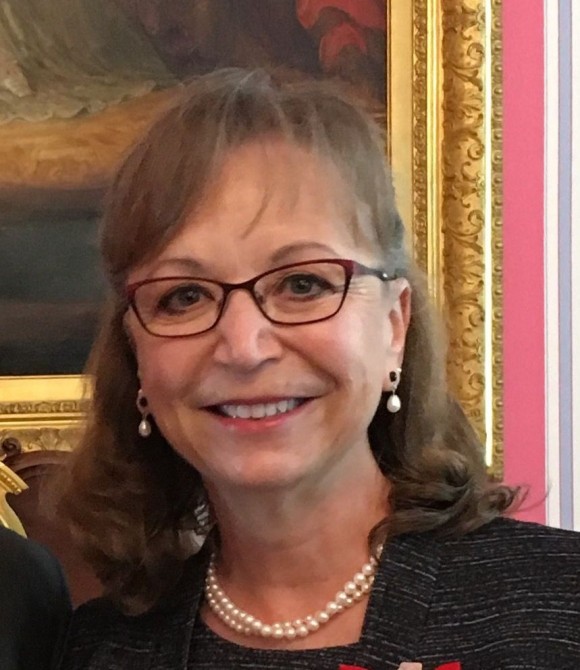 Award-winning author Jacqueline Guest, a committed literacy advocate with Métis roots, has all the elements of a perfect life according to her childhood dreams: an idyllic log house retreat in the foothills of Alberta's Rocky Mountains, a 13-year old grandson who acts as consultant and adviser on au courant teenage expressions, a handsome Great Pyrenees dog who takes her out for walks in the woods when inspiration runs low.
"My love of books and fascination with words from an early age made my dream come true," said Guest in Ottawa on June 20, the day after she was inducted as a Member of the Order of Canada.
She recalls repeatedly reading the only two books she owned as a child, and says she was so addicted to reading that she used to do her siblings' chores if they agreed to give her their books. This led to experimenting with writing and sending her first book to a literary agent, who said it wasn't good enough for publication but encouraged her to keep trying, because she had talent.
Guest, who draws on her Métis background for inspiration, has published 19 books for a range of ages from six to the teens.
My love of books and fascination with words from an early age made my dream come true.
Her historical fiction presents stories from a Métis perspective and invariably features strong, courageous heroines, such as Belle, the protagonist of "Belle of Batoche," whose life is suddenly disrupted when the Northwest Resistance of Métis (described in standard history books as the Riel Rebellion) explodes around her and her community.
"I come from a line of strong women," Guest explains. She refers proudly to her mother who was a flight mechanic with the Royal Air Force in World War II, and her grandmother from Wales who was a suffragette.
A strong advocate for literacy and reading as a skill that can take one far in life, she is a popular guest speaker in schools where some of her books are used as resources in classes such as history and social studies.
Taking this advocacy work to another level, she has become a volunteer international literacy ambassador, working with CODE a Canadian NGO that promotes education in developing countries. Over a two-year period, she made several trips to Tanzania to help local authors write stories that would appeal to young readers. She plans to go to Ghana this summer for the same purpose.
"It's great that their award-winning authors will have their books distributed in several African countries," she says.
Ted Itani: International humanitarian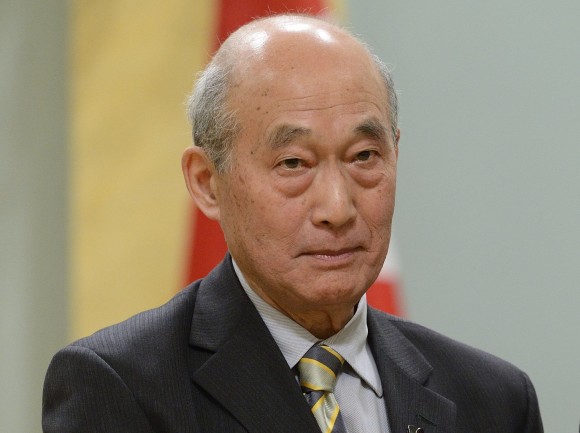 Part of Ted Itani's Order of Canada citation last year reads, "A role model of service to people in crisis around the world." The citation also salutes his contributions to "humanitarian and disaster relief operations and leadership in peacekeeping."
These are deeply gratifying words for Itani, whose Order of Canada investiture was the high point of a life that began as a reviled social outcast—just because he happens to be Japanese-Canadian.
Born on Vancouver Island to Japanese immigrant parents, Itani suffered the humiliation of racial discrimination fuelled by World War II, when he and his family were perceived security threats and relocated to the British Columbia Interior.
"But adversity either builds character or corrupts it," he says today, without a hint of anger or bitterness.
After their release, the family settled in Kelowna, B.C., where Itani joined the Royal Canadian Army Cadets as a way of retrieving his sense of belonging. "Being in uniform has a levelling effect, and in the army there is a sense of acceptance and camaraderie because your life is on the line and your skin colour is irrelevant," he says.
Adversity either builds character or corrupts it.
Moving on to a full-fledged military career, he served for 37 years with the Canadian Forces, distinguishing himself for relief operations and humanitarian work around the world.
In 1989, he planned and led famine relief operations in Ethiopia. The following year he went to Pakistan to implement a United Nations program, training Afghan refugees amassed at the border to protect themselves against landmines in their own country.
Working with military personnel from several countries, the Canadian contingent in Pakistan had a unique advantage. Among the group of 13 Canadian military engineers, almost half were women, so they could speak directly to women trainees instead of through a male interpreter (since local custom forbids women from communicating with men outside their family).
"This helped us incorporate other programs such as the UNICEF mother-and-child health program," he says.
One of Itani's most significant contributions was as a volunteer with the Geneva-based International Committee of the Red Cross. He assisted with a research report that led to the landmark Ottawa treaty of 1997 that aims to eliminate the use of landmines across the world. Later, he fine-tuned ICRC's contribution to the anti-landmine campaign led by Nobel Prize winner Jody Williams.
Itani doesn't rest on his laurels, even at 78 years old. He works as a consultant to the US State Department Peace Operations Initiatives program and volunteers with ICRC and the Canadian Red Cross, supporting International Humanitarian Law and numerous peacebuilding initiatives in Canada and around the world.
Judith Shamian: From bedside nurse to boardroom policy shaper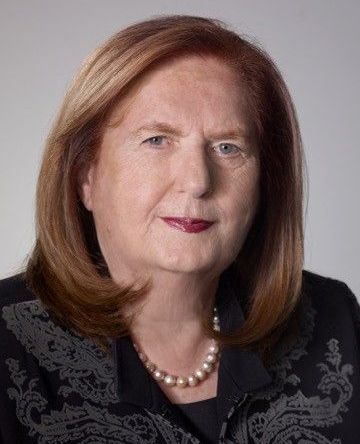 Given the pivotal role nurses play in patient care in hospitals and homes, their expertise remains surprisingly untapped when it comes to health-care policy-making in Canada and around the world.
Judith Shamian, PhD, set out to change that. She has just completed her four-year term as president of the International Council of Nurses, the second Canadian to have held this position since the establishment of the organization in 1899. A federation of over 130 national nurses' associations, ICN represents more than 16 million nurses worldwide.
A mover and shaker by nature, Shamian has almost singlehandedly strengthened the profile of nursing and made its voice heard at the national and international levels.
She has achieved at least some of the goals she had set for herself during her term from 2013-2017. "My goal was to take nursing out to others," she says. "ICN is now well-connected with the World Bank, WHO, and other groups, opening doors and building working relationships with external partners."
With her own career trajectory from bedside nurse to boardroom policy shaper, she has also set the bar high for other nurses to follow in her footsteps.
I was determined to use that experience to improve the world.
Born in Hungary, she lived in Israel for 10 years before moving to Montreal at age 25.
"Being the only child of Holocaust survivors and the daughter of a chronically ill mother whom I had to look after with the help of my father, nursing was a natural choice of profession for me," she says. 
Her initial training was in a three-year hospital based program in Jerusalem. Working as an emergency room nurse during the Arab-Israeli war of 1973 and dealing with countless wounded soldiers left an impact on her worldview forever.
"I was determined to use that experience to improve the world," she says.
After the move to Montreal, a back injury put an end to the bedside nursing part of her career but opened the door to management and leadership positions.
While she was president and CEO of the Victorian Order of Nurses she influenced such federal policy changes as tax benefits for the caring of people in their homes. A past President of the Canadian Nurses' Association, she also helped set up the office of Nursing Policy in 1999 to advise Health Canada.
Shamian's international work has taken her to numerous countries including Hungary and Botswana for research and teaching, and also to Poland where she helped nurses establish their national association.
Post ICN presidency, she continues to advocate passionately for a broader role for nurses as leaders, political activists, and partners in the policy-making process, and for a multi-disciplinary approach to health care.
Susan Korah is a freelance journalist based in Ottawa. She has a Master of Journalism degree from Carleton University and writes on Canadian and international politics as well as travel and lifestyle.