Eight hospital officials in the eastern Chinese province of Anhui were recently investigated for corruption, highlighting once again the entrenched culture of corruption within the medical system there.
Chinese media reported on April 26 that Bozhou People's Hospital President Di Yuzeng, who used his position to aid businesses in selling drugs and equipment to the hospital, was fired and purged from the Chinese Communist Party. He received bribes from those businesses in exchange for helping them.
Dangtu People's Hospital president Mei Baisong is also under investigation by the Chinese Communist Party's anti-corruption agency. Previously, in 2016, he was reprimanded for letting the hospital purchase medicines that had not yet been properly registered.
Six other hospital presidents and deputy presidents in Anhui were recently put under investigation.
Back in 2014, a corruption case occurred in Anhui that involved 123 party cadres. At some hospitals, officials from the very bottom to the very top were netted.
Patients are also frequently expected to pay doctors and staff bribes in order to receive adequate treatment.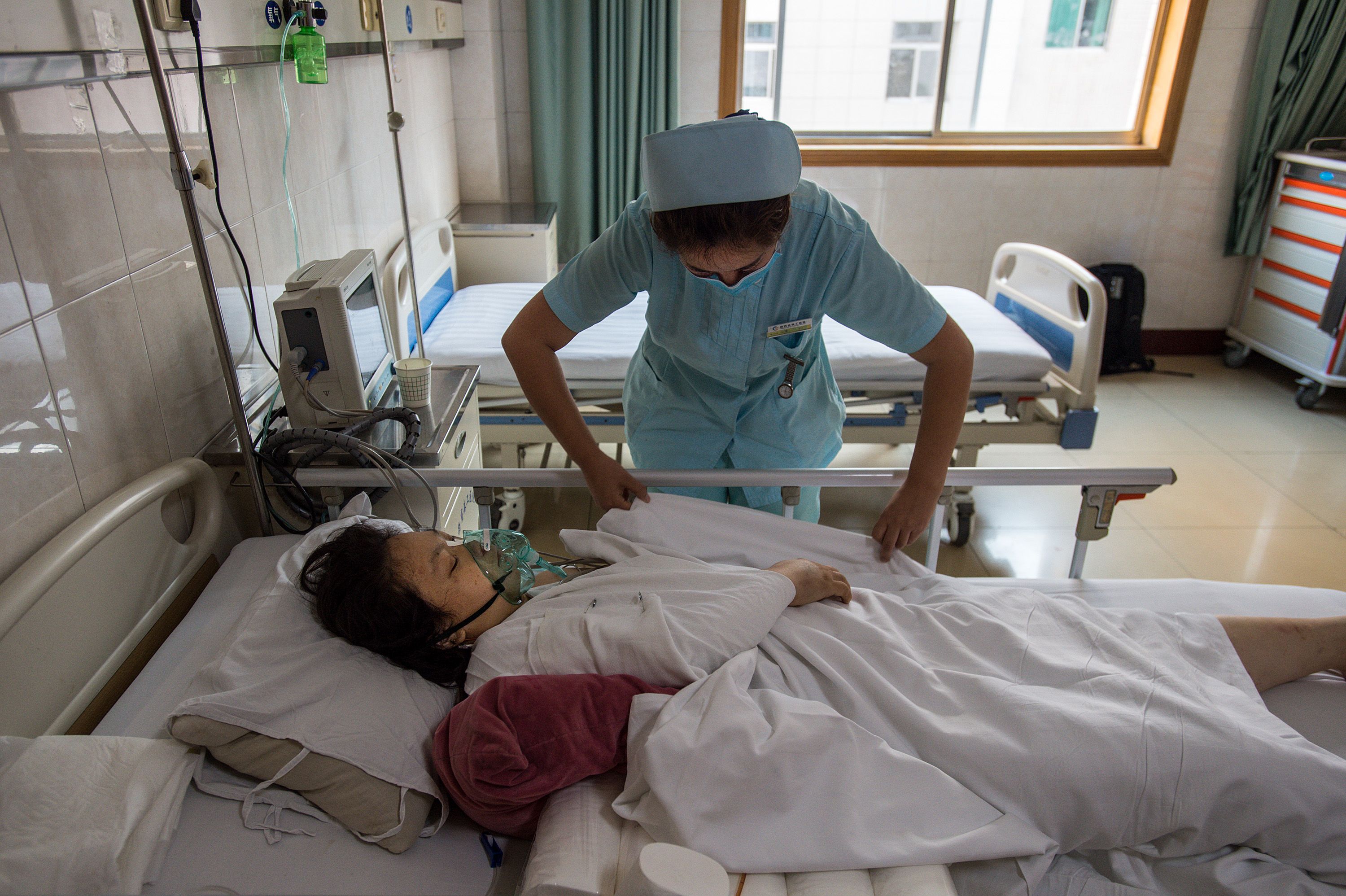 In a survey of 60,000 netizens, the Chinese online medical forum Disease.39.net found that 64 percent of respondents gave red envelopes—stuffed with cash—to their doctors. Another survey conducted by the forum revealed that nearly 90 percent of patients had paid their doctors extra fees, either in hard cash or by treating them to meals.
In May 2011, an academic thesis published in a Chinese medical journal conducted a study on the subject and determined that about 55 percent of Chinese patients had paid bribes.
While hospital staff earn profits from bribes, medical costs remain exorbitantly high for ordinary citizens. A report in China Week, a magazine published by the state-run China News Service, noted that hospital fees have risen at a yearly rate of 20 percent.
Many pharmaceuticals imported from foreign countries have high value-added tax rates and tariffs, compounding the financial burden of many citizens with illnesses.
And in January, an exposé published by the state-run Xinhua news agency revealed that the Anhui University of Chinese Medicine No. 3 Affiliated Hospital ran an insurance scam by giving false diagnoses to patients in order to get insurance payments. In this way, the hospital earned revenue for treatment and was able to attract more "customers," profiting off patients.
Leo Timm and Li Xin'an contributed to this report.
Recommended video:
"I Was a Communist Slave"