British brewery and pub operator Marston's says it will axe one in seven jobs, with recent restrictions—including the latest three-tier system—smothering the industry's already struggling bounce-back.
The company on Oct. 15 announced (pdf) it will lose around 2,150 pub-based workers, who are currently furloughed.
"Inevitably, and regrettably, recent restrictions will impact jobs," Marston's said in a statement. "Since the start of the pandemic, our objectives have included protecting the health and livelihoods of our teams. Government support over the summer was vital, and around 10,000 colleagues have so far returned to work.
"However, because of the recent additional restrictions, we have reluctantly concluded that around 2,150 pub-based roles currently subject to furlough are going to be impacted."
Pubs were shut for three-and-a-half months during the national lockdown aimed at curbing the spread of the CCP (Chinese Communist Party) virus, commonly known as the novel coronavirus. They opened again in July.
Marston's said that it reopened 99 percent of its 1,400 pubs and achieved 90 percent of last year's sales—a little higher than the industry average.
"In part, this is because most of our pubs are in suburban or community settings, and we have relatively few pubs in city centres which have been worst hit by changes in working habits," said Ralph Findlay, Marston's chief executive officer.
"However, the additional restrictions which have been applied across the UK most recently present significant challenges to us and will make business more difficult for a period of time."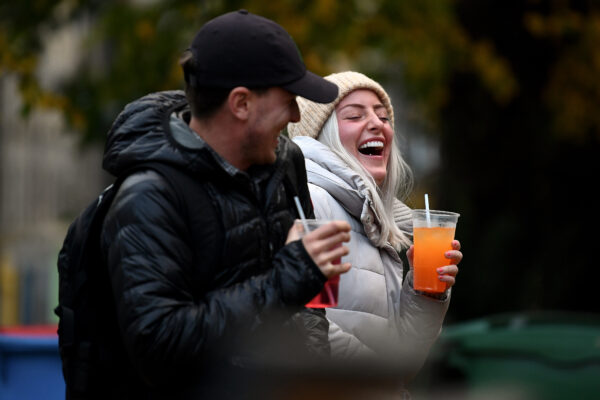 At the end of September, the government introduced new restrictions including curfews, full table service, and a requirement for face masks to be worn by guests and employees.
The new Tier 2 restrictions ban people from mixing with members of other households in pubs. Many regions now subject to Tier 2 previously allowed people to meet under the "rule of six" in pubs.
Under Tier 3, pubs will have to close unless they are serving meals—effectively shutting down bars.
Many local politicians have expressed concern about the impact of the new measures on the hospitality industry, and called for tailored financial support for the sector.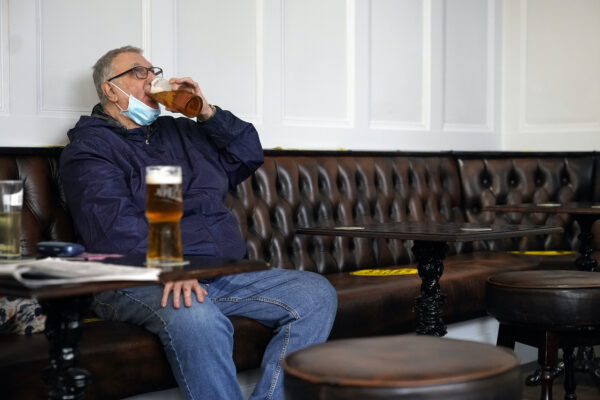 The British Beer and Pub Association said that the latest decision was unfair and that pubs had been unfairly "singled out".
"Public Health England figures released on Friday show hospitality was responsible for just 3 percent of total transmissions," Emma McClarkin, chief executive of the British Beer & Pub Association, said in a statement on Monday, following the announcement of the new measures. "Where is the merit in closing pubs to combat the virus based on that information?"
McClarkin says that most pubs will struggle to stay afloat under Tier 2 measures. "Thousands of local pubs and jobs will be lost for good," she said.
"It remains the case that even before these new local lockdown restrictions, pubs were already struggling for survival with low consumer confidence, the 10 p.m. curfew, rule of six, and limited operating space due to social distancing."