SEBRING, Fla.—Rebellion Racing's Neel Jani surprised everyone Friday afternoon (March 17) when he scored pole position for the 65th IMSA WeatherTech Mobil Twelve Hours of Sebring.
The Czech driver from the Swiss team set a new track record for the Prototype class, a class which has been dominated by the Cadillac DPis throughout the 2017 season. Cadillacs scored the pole and the win at the season-opening Rolex 24 and were quickest in most of the Sebring 12-Hour practice session.
As for Rebellion, its LMP2 Oreca-Gibson had been quick in testing for the Rolex, but was stricken with various mechanical ills and finished fifty laps down, despite qualifying third.
In practice for the 12-Hour, Rebellion managed fourth one and finished ninth in the other two sessions, while the Cadillacs took the top three spots in the last two session, and ran 2–3 in the first. No one expected anything but a Cadillac sweep in qualifying.
Then, when it counted Jani came out with a record-setting lap of 1:48.178 at 124.4. he took two laps to warm up his tires, uncorked his record-breaker, did two more just in case, and called it a day, while the rest of the Prototype teams scrambled to find an extra tenth, to no avail.
"We were close in Daytona," Jani told IMSA.com. "This time it was enough to get pole. I was missing that pole position here so I'm happy to finally have grabbed it."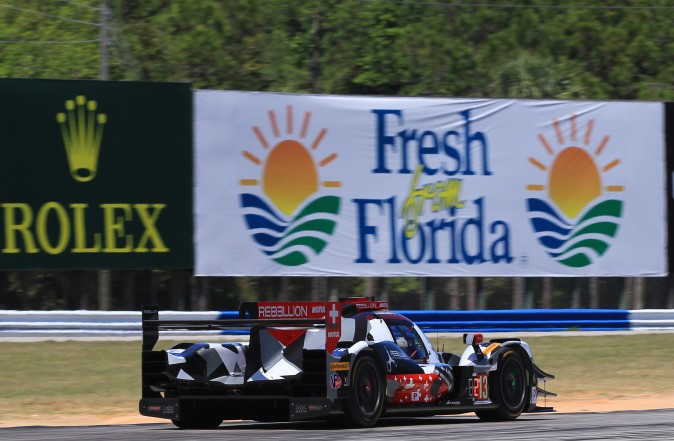 Jani himself seemed surprised to have beaten the beasts from Detroit.
"We didn't expect it, to be honest," he said. Apparently the team had been struggling with some issues with the car—and apparently, got them fixed just in time.
Jani admitted the winning pole was not the same as winning the race.
"The race is a whole different thing. We saw that at Daytona. The Cadillacs destroyed us out there. To be honest, I think we are not the favorite. Those new Cadillacs are very good and the Nissans look very strong. If you look at the times I think it will be very tight. I'm up front right now and I will try my hardest to stay there." 

Christian Fittipaldi in the #5 Mustang Sampling Cadillac DPi V.R upheld the marque's honor by finished a scant 95-thousandths behind Jani with a lap of 1:48.273 at 124.3, Followed by 2016 series champion Dane Cameron in the #31 Whelen Engineering Cadillac. Rolex winners Wayne Taylor Racing in the #10 Konica-Minolta Cadillac managed only sixth overall.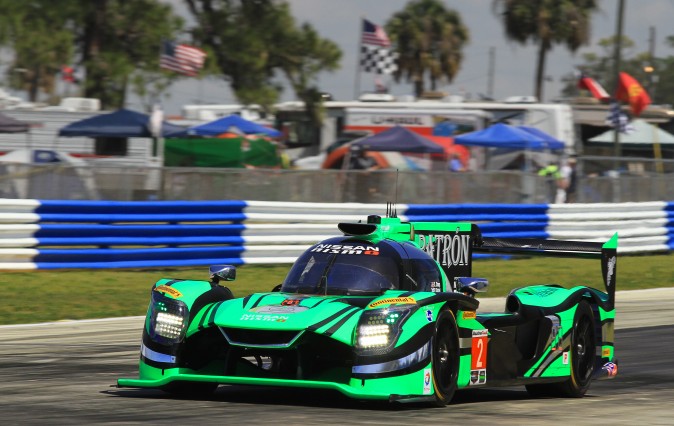 2016 Sebring winner Pipo Derani in the #2 Extreme Speed Motorsports Nissan DPi failed to qualify because of transmission troubles.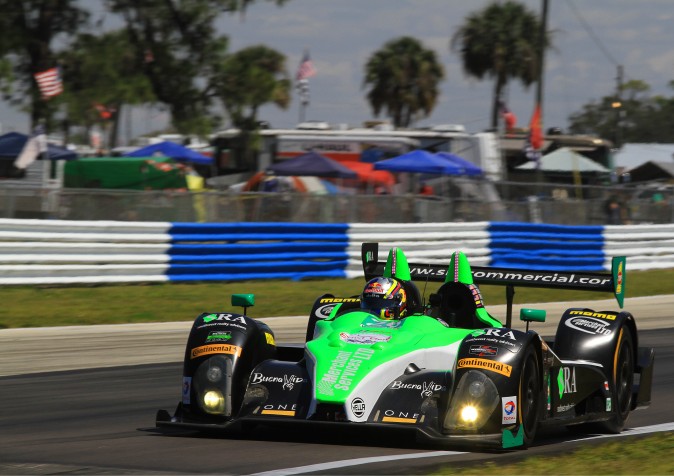 Yacaman, Bar1 Win PC Battle
Gustavo Yacaman in the #26 Bar1 Motorsports Oreca FLM09-Chevrolet edged out James French in the Rolex-winning #38 Performance Tech Oreca to take the pole in Prototype Challenge in a battle which went down to the last two laps of the session.
The Bar1 driver set down two fast laps, took a rest to cool his tires, then came back with three more fast ones, to take the pole after the checkered flag had waved with a lap of 1:53.506 at 118.6 mph. James French made his best effort of 1:53.575 on his final lap, but Yacaman had already sealed the deal with his prior lap. Yacaman's final effort proved to be insurance.
"Well I'm honestly really happy. I have to give thanks to the Bar1 team. We had a couple poles together in Indy Lites but this one feels really great," Yacaman said afterwards. "Everyone on this car has done a great job. I'm thankful for them.
"All the cars are really even. The guys at the Performance Tech car are doing such a good job. It's gonna be a close 12 hours, yes there are only 4 cars, but it's going to be a battle.
"I'm happy to get the last pole for the class at Sebring, but now we focus on the race. Daytona was a tough race for us. We had a really, really good car, and the Performance Tech team ran such a clean, perfect race and we had a few mistakes, so we let it get away from us. But this is definitely the start to redemption for the last performance."
The 65th IMSA WeatherTech Mobil 1 Twelve Hours of Sebring starts at 10:40 a.m. Saturday, March 18.
Tickets are available by calling (800) 626-RACE or visiting the Sebring Raceway website.
The event will be televised on FoxSports Go, FoxSports 1, and on IMSA.tv.  Check the listing on the IMSA website for details.