For the last five years it has been my privilege to address issues critical to America in my weekly Epoch Times column.
These articles have complemented my presentations and a lifetime of dedication to principles which I believe are vital to America.
In my opinion, these principles include leadership, vigilance, collaboration, courage, compassion, community, character, and patriotism.
In an effort to crystalize these principles, I would like to summarize some salient points from the collection of my articles.
In doing so, it is my hope that these issues, so critical to America, will inspire the audience to action.
America's Breath of Life, March 7, 2014
In my first article I covered a heart pounding life-or-death drama from a Florida expressway.
The incident of a child being resuscitated illustrated all that is great about America.  Yet, it was also used as a metaphor for our crisis of character which demands resuscitation.
Diversity: America's Heartbeat, April 18, 2014
The article addresses various violations of human rights.  I argued that diversity "expresses a true appreciation of the inestimable value of each human being and a respect for their beliefs."
In numerous follow up articles including "Racism in America: Time for Unity," I stated that the racism experienced by the Tuskegee Airmen continues.
The article concluded with the words of Dr. Martin Luther King Jr., "We must learn to live together as brothers or we will perish together as fools."
Principles of American Policing, May 1, 2015
The police-community tensions erupting nationwide, and the importance of building trust were addressed in an extensive collection of articles.
Respecting current realities in America, I developed nine principles of American policing to enhance dialogue, communication, and unity between police and communities.
The principles stress that being pro-police and pro-community is inseparable.  One of the principles also notes that "respect must be the heart of the police and it must be unwavering for the profession, colleagues, and community. Respect can only be earned through integrity, accountability, and transparency. These qualities build trust, legitimacy, and collaboration."
Since being pro-police and pro-community is inseparable, this respect must also be alive in the heart of every civilian privileged to call America home.
Honoring American Immigrants: Family, Neighbors, Heroes, July 16, 2015
Due to the ongoing controversy of immigration, this article took a positive approach.  It was a reminder that "America is a land of immigrants who enrich our nation with their talents, sacrifices, and character."
By addressing immigration, it was my hope that the frenzy of emotions over immigration can be resolved.  But, in my opinion, this is only possible when we integrate sensible security measures with honoring human dignity and American values.   Reasonable minds must prevail and we must remember that "America is a great land because of the values, vision, and service of countless immigrants."
America's 21st Century Teacher: Security, Character, Pedagogy, Aug. 28, 2015
Many of my articles addressed school and campus violence.  In formulating a response, an integration of sound security measures, character education, and the preventative system of education was presented. All of these principles are essential and inseparable from addressing America's culture of violence.  Unfortunately, this understanding is often missed in a barrage of reactive training initiatives.
This article encouraged the cultivation of the preventive system of education whereby "educators are vigilant in a caring manner and offer inspirational guidance from the heart consistent with kindness, character, and reasonableness.
Along with sound security measures and character education, this system is essential to school security and setting the right culture in educational communities.
As I have done for 20 years and again this week, through a partnership of the Bergen County Education Association and the Bergen County SWAT team, I encouraged educators from throughout the county to adhere to this pedagogy.
America, Wake Up: Harden Your Soft Targets, Jan. 7, 2016
The continuous violent rampages throughout America were addressed in this article.  It sounded the clarion call for police, private security, and citizens to prevent violence with an unwavering commitment to collaboration.
Basic security measures to harden soft targets were stressed, which includes security vulnerability assessments, background checks, investigations, training, warning signs, physical/personnel/procedural security, and cybersecurity.
Visionary American Leadership: Champion for the Poor, Dec. 29, 2016
This article addressed the universal message from the masterpiece novel "A Tale of Two Cities" by Charles Dickens.
By illustrating alarming issues of poverty in America, a moral call to visionary leadership to alleviate poverty was made.
America must forever remain the champion of the poor, as we have an "ordained mission of justice, dignity, and moral responsibility toward every member of society."
American Government Requires Ethical Leadership, Jan. 5, 2017
America is at a crossroads and ethical behavior must be the foundation of the nation.
Specifically, the article stated that "government officials are called to uphold a high standard of ethical behavior.  Ethics is the moral foundation that animates their protecting the integrity of the government."
America's Opioid Crisis: The Heart of the Solution, April 7, 2017
This article was one of many addressing the scourge of the drug crisis wrecking devastation on individuals, families, and communities.
As in many articles calling America's youth to rise to the occasion, I stressed that they deserve educational empowerment.  Our youth must be inspired to serve as ethical protectors in their families, schools, and communities.  They youth are essential to turning the tide of our drug crisis and we will only be successful with this pandemic with their involvement.
Portraits of American Character Help Reawaken the Nation, Jan. 22, 2018
This article depicted individuals who personify lives of character.
Character must be the heartbeat of America and must be resuscitated when necessary throughout the nation.  This virtue represents the ideals of our country, the "better angels of our nature," and the goodness of humanity.
Each person that is honored to call America home must continually reflect on living a life of character.
We must also have our eyes wide open and appreciate all who reflect the ideals of character in our society.
Final Reflections
Despite the challenges facing America, we are destined to be a beacon of character to the nations.
May all of us be faithful to the ideals of our nation and continually enhance our commitment to reawakening the nation.
Let us renew America's ideals by living lives built on the pillars of character, courage, and community.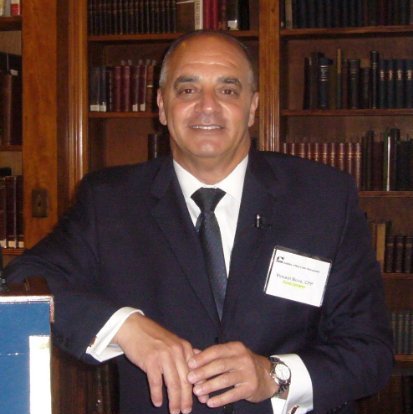 Vincent J. Bove, CPP, is a national speaker and author on issues critical to America. Bove is a recipient of the FBI Director's Community Leadership Award for combating crime and violence and is a former confidant of the New York Yankees. His newest book is "Listen to Their Cries." For more information, see www.vincentbove.com
Views expressed in this article are the opinions of the author and do not necessarily reflect the views of The Epoch Times.