A man who was born with unusually large forearms has put his natural talents to good use.
Jeff Dabe's baby photo even revealed the size of his arms and hands
So it's no surprise that when he reached adulthood, Dabe began arm-wrestling and got the nickname "Popeye."
"I was always good at arm wrestling, but the size of my hands did shock people at first," Dabe told the Daily Mirror newspaper. "I had the strength to back it up."
In 1986, he was forced to stop his arm-wrestling career. Dabe, a heavy equipment operator and father of three, began competing again in 2012 after entering a bar tournament.
"I thought maybe I was too old to get back into it," Dabe told the Minnesota Star-Tribune. "But I ended up winning it."
Dabe now competes in the World Armwrestling League. According to his profile, he weighs 250 pounds and is known as "Popeye" or "Anaconda."
"Dabe enjoys working on his koi fish pond, farming, and working with mini horses. He is a member of the Minnesota Water Garden Society" are his hobbies, the site says, and it adds that he trains by doing "farm chores, working out with a fitness band while watching TV, hard labor at work, and shoveling."
The site says "Dabe doesn't really have a technique and he doesn't work out. He pulls with raw power and heart."
According to HuffPost, doctors aren't sure why his arms are so large and have ruled out gigantism and elephantiasis.
"I've been to a lot of different doctors, and they've never been able to give me a straight answer," the Minnesota man said, according to HuffPost. "I was just blessed with it, I guess."
The report said his forearms measure more than 19 inches in circumference, adding that his wife, Gina, said it's normal for people to make note of his arms.
Regarding arm-wrestling, his wife added, "It's gotten us to travel. Otherwise, we stick around home quite a bit. We were homebodies. We never went anywhere. So now we're exploring all over the country and meeting all kinds of people."
World's Smallest Baby Goes Home
A baby who weighed just 9.45 ounces at birth has finally gone home, making him the smallest surviving baby boy in the world.
The baby, who hasn't been named in reports, was delivered through Caesarean-section last August after he failed to gain weight during the pregnancy and doctors feared his life was in danger after his 24-week scan.
According to Keio University hospital, he was in intensive care until he reached 7 pounds,  and he was sent home on Feb. 20.
"I am grateful that he has grown this big because, honestly, I wasn't sure he could survive," the boy's mother told Reuters.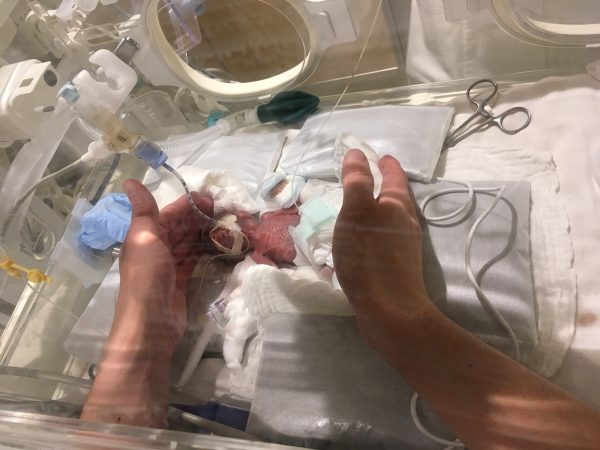 The Japanese baby beat the previous record holder by just 0.21 ounces, according to the Tiniest Babies registry on the University of Iowa website.
That baby, born in Germany in 2009 weighing 9.66 ounces had held the record for 9 years.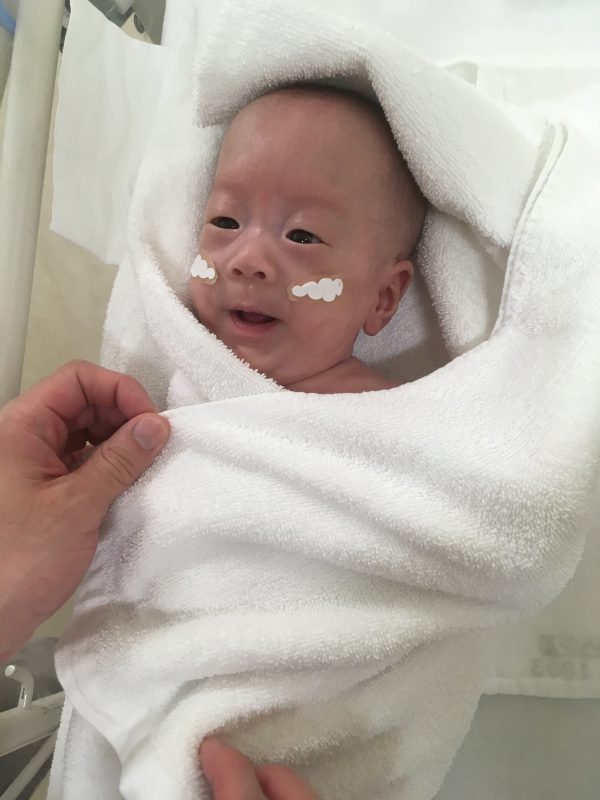 But the Japanese boy isn't the smallest baby to survive—that title belongs to a German baby girl, born in 2015.
Doctor Takeshi Arimitsu, who treated the extraordinary baby, told the BBC he wanted to show that "there is a possibility that babies will be able to leave the hospital in good health, even though they are born small."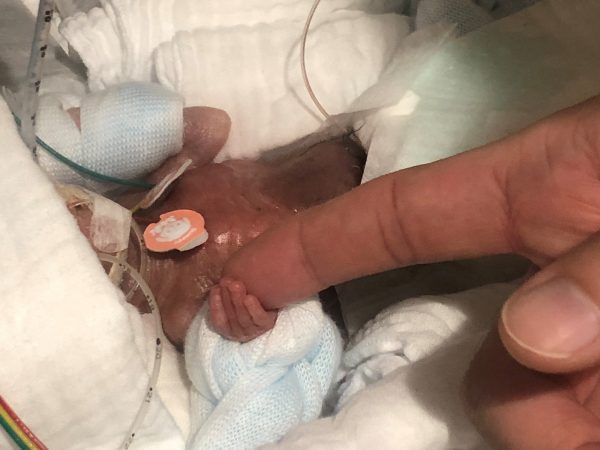 Just 23 babies worldwide have survived after being born weighing less than 300 grams, according to the Iowa registry, only four of whom were boys.