Linkin Park singer Chester Bennington died on the same day his friend, Soundgarden lead singer Chris Cornell, was born, it has been noted.
Bennington reportedly killed himself by hanging, which has shocked the music community. He was 41.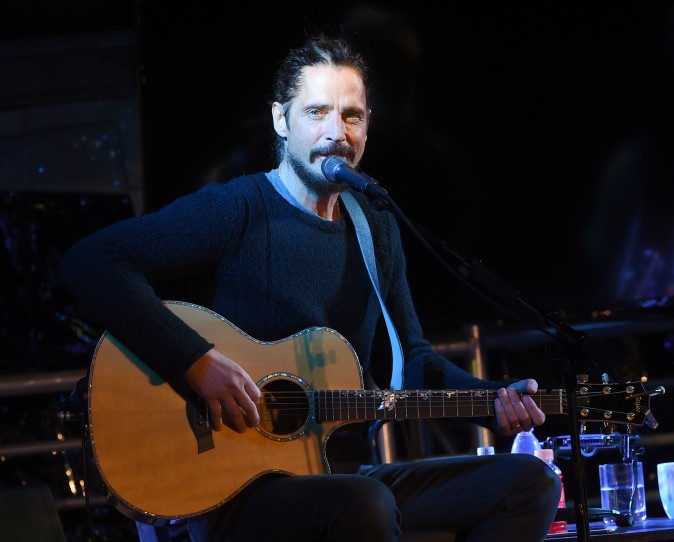 Los Angeles County coroner spokesman Brian Elias said Thursday, July 20, that investigators are looking into his death as an apparent suicide, The Associated Press reported.
When Cornell died in May, Bennington wrote an emotional letter to him.
The letter reads:
I dreamt about the Beatles last night. I woke up with Rocky Raccoon playing in my head and a concerned look my wife's face. She told me my friend had just passed away. Thoughts of you flooded my mind and I wept. I'm still weeping, with sadness, as well as gratitude for having shared some very special moments with you and your beautiful family. You have inspired me in many ways you could never have known. Your talent was pure and unrivalled. your voice was joy and pain, anger and forgiveness, love and heartache all wrapped up into one. I suppose that's what we all are. You helped me understand that. I just watched a video oof you singing "A Day In The Life" by the Beatles and thought of my dream. I'd like to think you were saying goodbye in your own way. I can't imagine a world without you in it. I pray you find peace in the next life. I send my love to your wife and children, friends and family.

Thank you for allowing me to be part of your life.

With all my love.

Your friend,

€#£$+£R ]}£[][][G+O][
In a statement on Thursday, Cornell's family said that Bennington was considered like a family member.
"The Cornell family is overwhelmed by the heartbreaking news about Chester Bennington which tragically comes so soon after their family's own loss," said a Cornell family representative, AP reported. "They open up their loving arms to Chester's family and share in the sorrow with all those who loved him.

Linkin Park co-founder and producer Mike Shinoda wrote on Twitter that he's "shocked and saddened." The band was slated to go on tour next week.
Bennington was married to Talinda Ann Bentley, his second wife. He's survived by six children.