House Democrats introduced two articles of impeachment against President Donald Trump on Tuesday, alleging abuse of power and obstruction of Congress.
Following a Tuesday morning press conference, the House Judiciary Committee, chaired by Rep. Jerrold Nadler (D-N.Y.), released the articles to the public.
"President Trump has acted in a manner contrary to his trust as President and subversive of constitutional government, to the great prejudice of the cause of law and justice, and to the manifest injury of the people of the United States," the resolution read.
The articles also alleged "Wherefore, President Trump, by such conduct, has demonstrated that he will remain a threat to the Constitution if allowed to remain in office, and has acted in a manner grossly incompatible with self-governance and the rule of law. President Trump thus warrants impeachment and trial, removal from office, and disqualification to hold and enjoy any office of honor, trust, or profit under the United States."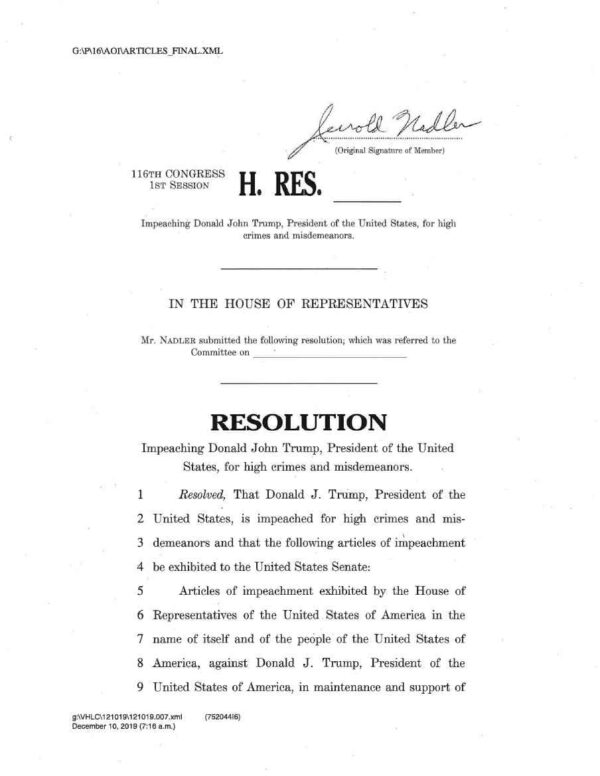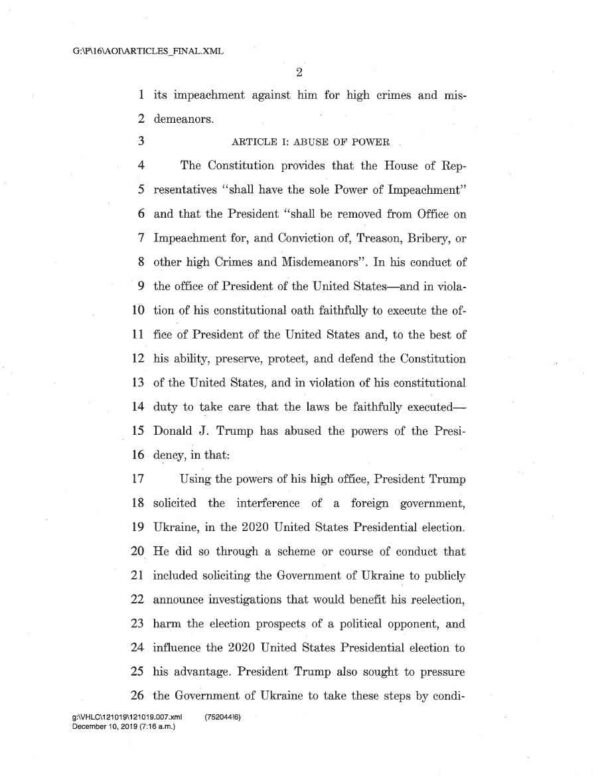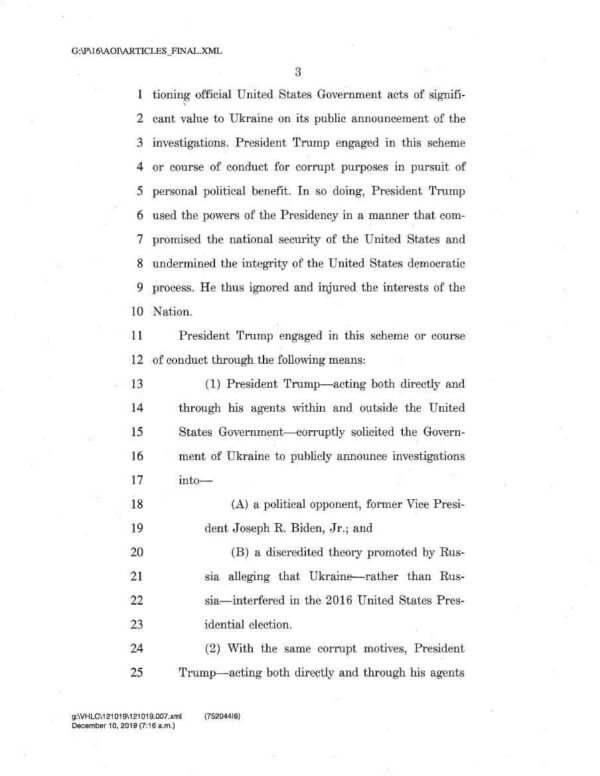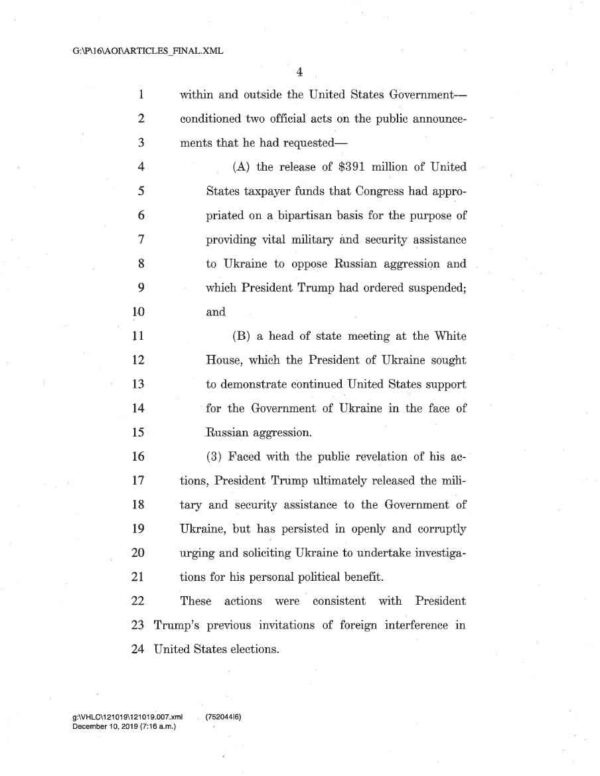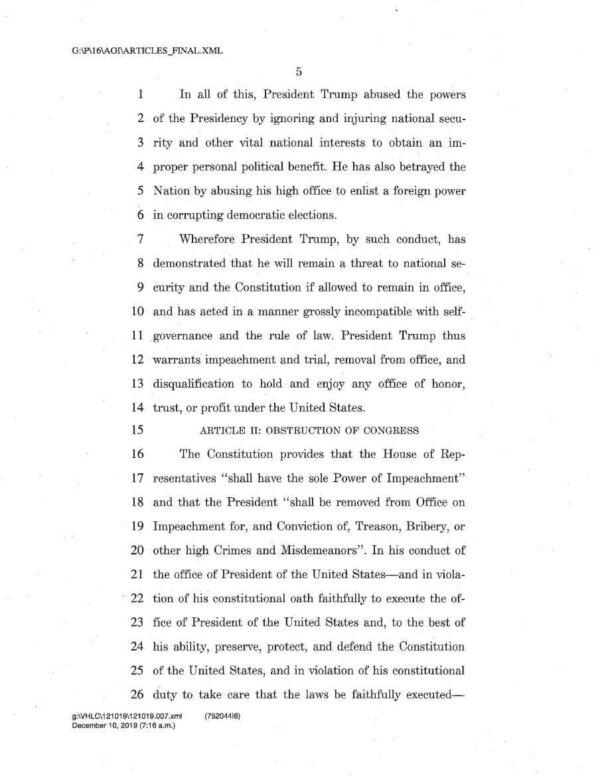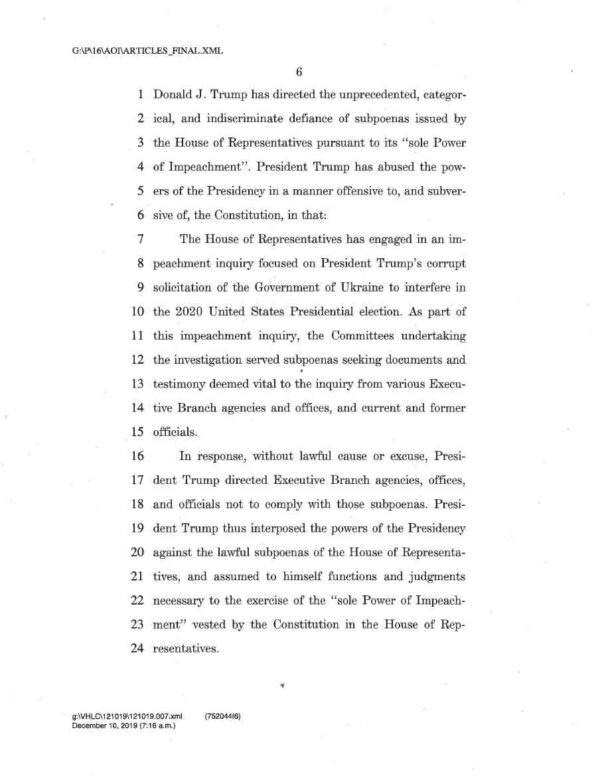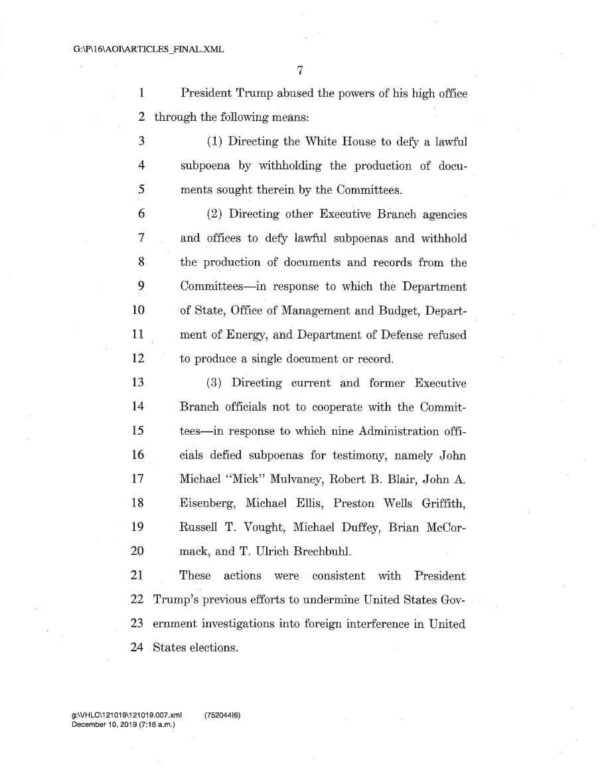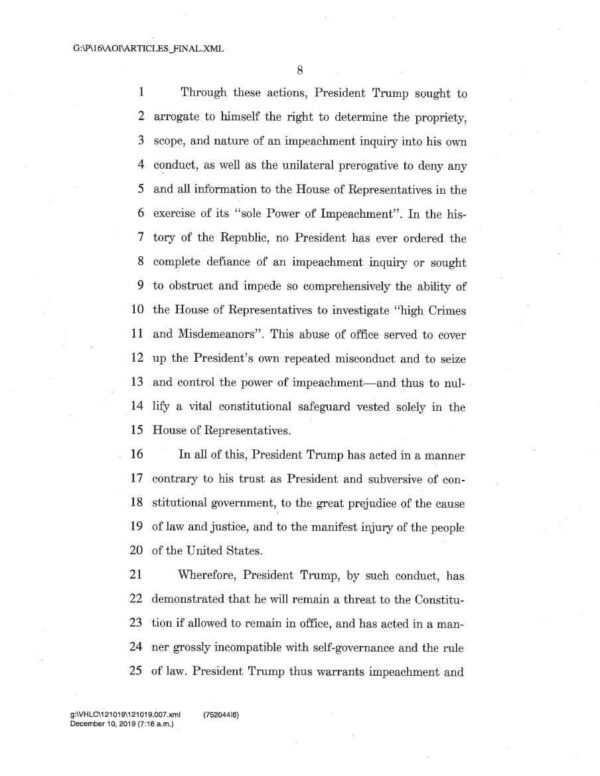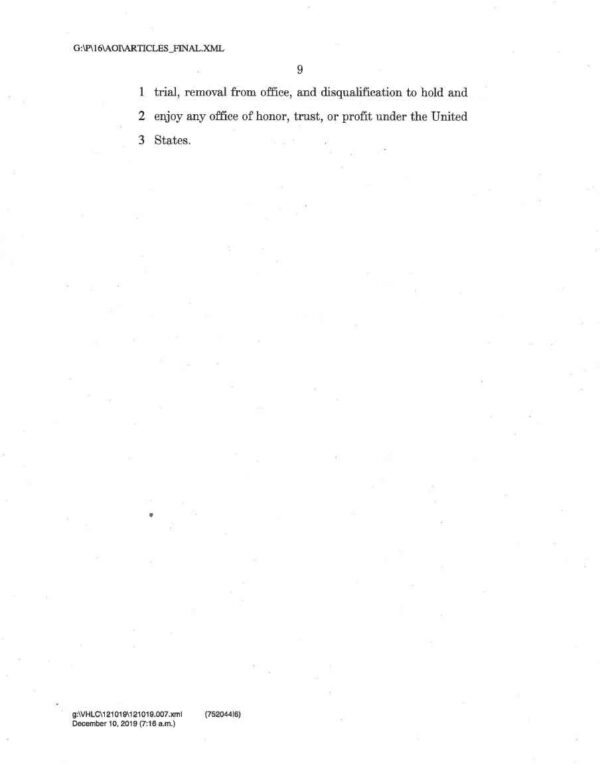 The White House, in response, said it expects Trump to be exonerated should the Senate hold a trial on impeachment.
"The announcement of two baseless articles of impeachment does not hurt the President, it hurts the American people," White House press secretary Grisham said in a statement. "The President will address these false charges in the Senate and expects to be fully exonerated, because he did nothing wrong."
The Judiciary Committee is planning to vote on the articles of impeachment on Thursday, and the full House is expected to vote next week.
The House requires a simple majority vote to approve impeachment, while the Senate requires 67 out of 100 votes.