Republican members of Congress largely supported President Donald Trump's decision to take out Iranian General Qassem Soleimani after a classified briefing while Democrats weren't impressed and said they'd still push for a war powers resolution to halt military efforts against Iran.
"It was probably the strongest and most decisive briefing that has ever been conducted in that classified setting, having attended a number of these. The information that was shared was both compelling and decisive," Rep. Mark Meadows (R-N.C.), a strong Trump ally, told reporters after receiving the briefing in Washington.
"I think it leaves little doubt in my mind and certainly should leave little doubt in any member's mind that not only did the president make the right call, but that this was a clear and present danger for American interests and American individuals."
"We had a good briefing that I think did address both the issues of imminence of threat and opportunity to take out a mastermind of terror," Sen. Roy Blunt, a member of the Senate Intelligence Committee and part of the Republican Senate leadership, told reporters later in the day.
Rep. Chris Stewart (R-Utah), a member of the House Intelligence Committee, said some lawmakers felt when they went home for Christmas "that something like this was inevitable as they've accelerated and expanded their aggressive behavior there."
"The president has sent the sign to them very clearly since the nefarious activity last fall, if you kill Americans, that changes things for us," he said, adding that the intelligence on Soleimani was different than information previously known to lawmakers.
Democrats dismissed the briefing as lacking substance.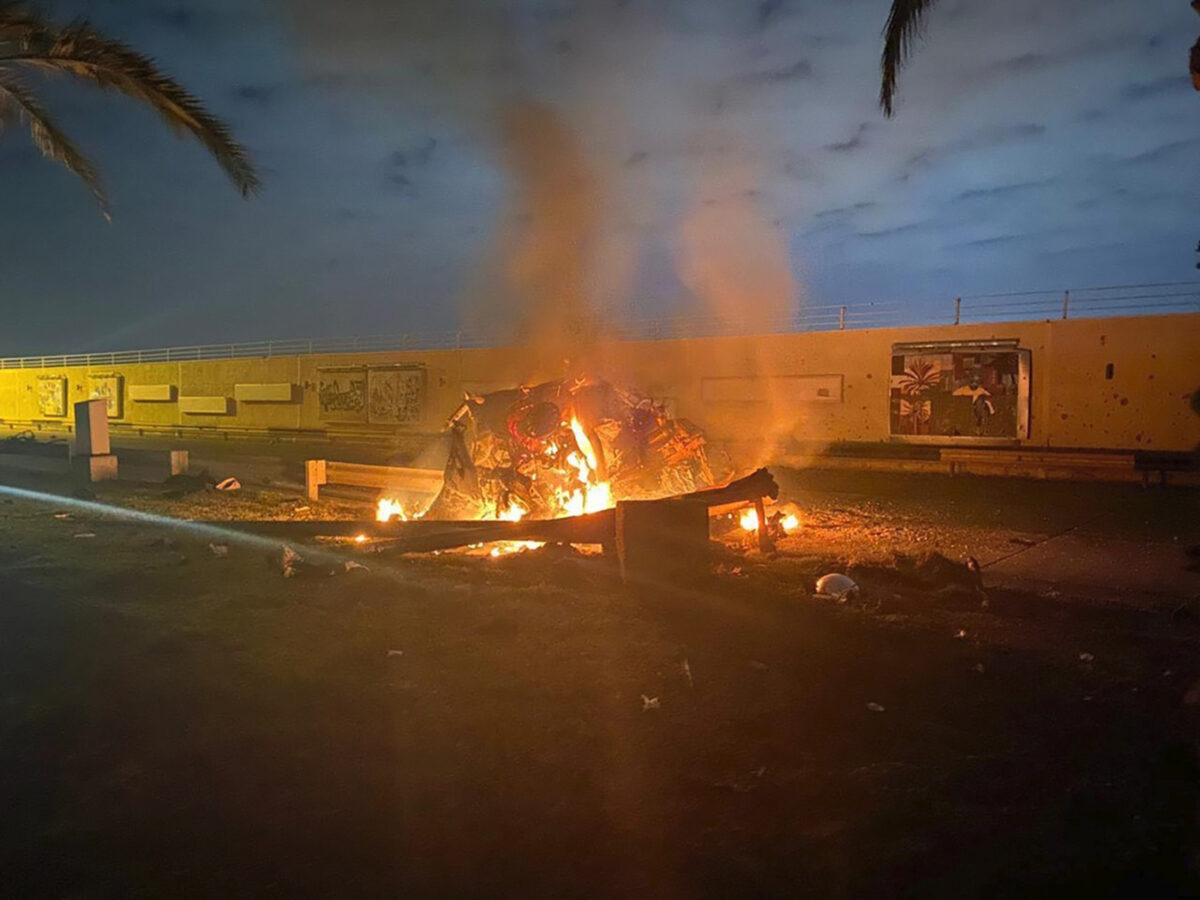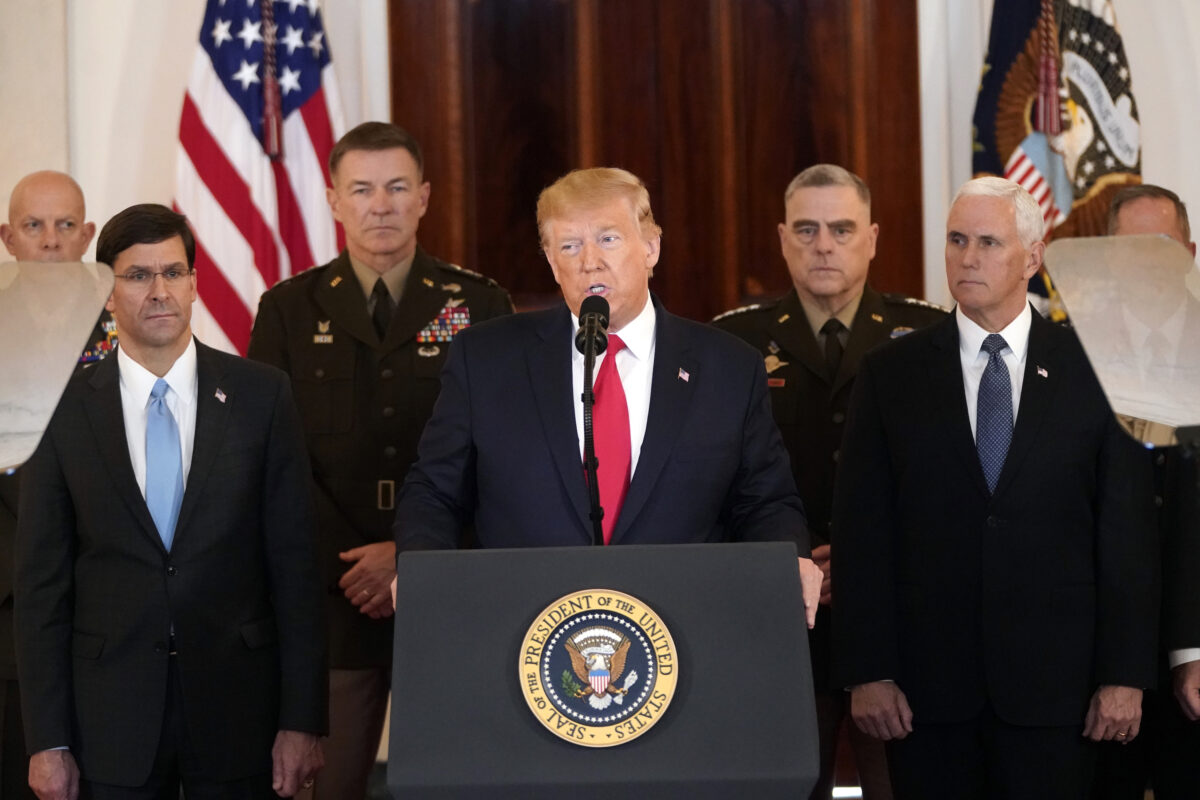 Rep. Gerry Connolly (D-Va.), a member of the Foreign Relations Committee, called the briefing "sophomoric and utterly unconvincing."
"I believe more than ever that Congress needs to act to protect the constitutional provisions about war and peace," he told reporters, promoting the war powers resolution.
Connolly claimed that the rationale to take out Soleimani couldn't "pass a graduate school thesis test."
House Foreign Affairs Chairman Eliot Engel (D-N.Y.) added: "The basic theme of it was essentially the administration saying: 'Trust us.'"
Congress was briefed by Secretary of Defense Mark Esper and other military leaders nearly a week after the Jan. 2 strike, which took place just outside Baghdad International Airport and also killed Abu Mahdi al-Mohandes, a top Iraqi paramilitary commander.
A U.S. contractor was killed in a strike by Iran-backed groups late last year, prompting strikes against one of the groups in Syria and Iraq. Iran-backed proxies then attacked the U.S. Embassy in Baghdad around Christmas, prompting Trump to order the strike against Soleimani as the United States learned Soleimani was planning an "imminent attack" on U.S. interests in the Middle East.
"If you're looking for imminence, you need look no further than the days that led up to the strike that was taken against Soleimani. And then you, in addition to that, have what we could clearly see were continuing efforts on behalf of this terrorist to build out a network of campaign activities that were going to lead, potentially, to the death of many more Americans," Secretary of State Mike Pompeo said during a briefing on Jan. 7.
National security adviser Robert O'Brien told reporters outside the White House on Jan. 7 that there was "strong evidence and strong intelligence" of the planned attack.
"He was planning to kill, to attack American facilities. And diplomats, soldiers, sailors, airmen, and Marines were located at those facilities," O'Brien said.
Trump said earlier Wednesday that missiles fired by Iran late Tuesday didn't harm Americans or Iraqis and said he hopes for peace.