The Jurassic Forest in northern Alberta may be closed for the season, but that didn't stop three thieves who broke the gate and helped themselves to souvenirs. The RCMP are now requesting assistance from the public to help them find the thieves who broke into the Dinosaur Forest Theme Park near Gibbons, Alberta, and took off with a strange haul.
According to the RCMP, in the morning of Feb. 2 police responded to a break and enter at the theme park. They arrived to find the gate had been broken and several items including computer towers and other electronics had been stolen. The thieves also stole replicas of dinosaur skulls and large glass figurines of dinosaurs, among other miscellaneous items.
The thieves were captured on video surveillance but have not yet been caught. The surveillance shows the trio pull up in a U-Haul box truck.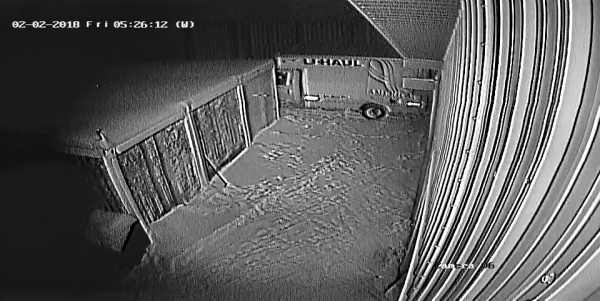 In a news release published today, police said they are asking for assistance from the public to find the suspects:
The surveillance video shows one of the suspects wearing black pants, a black winter Canada Goose parka, and a grey hoody with the hood up. The suspect wore white and black gloves.

The second suspect wore blue jeans, grey sweater or jacket under a black jacket with a white and grey stripe. He wore a grey hood up and black and yellow gloves. He also has a moustache and goatee and was carrying a crowbar.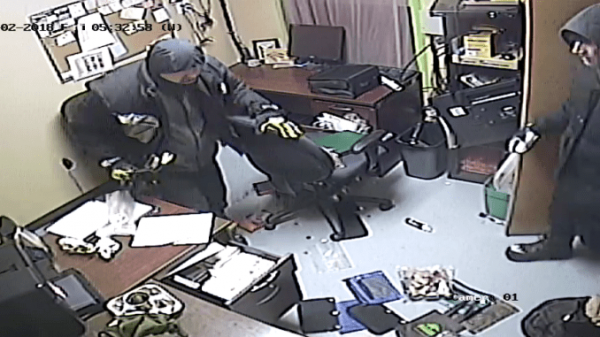 The third suspect wore blue jeans, a black bomber style winter jacket, black gloves, and a black balaclava.
Police have asked anyone with information to call the Morinville RCMP at 780-939-4520 or Crime Stoppers by phone at 1-800-222-8477 or alert the authorities online at www.tipsubmit.com.
For the paying customers, the Dinosaur Forest Theme Park will be opening their new season in late April.
Recommended Video:
How Doctors in China Turn into Murderers