A Birmingham, Alabama-based company recalled about 712 pounds of raw beef and raw pork that may have been adulterated with human blood and will most likely cause serious health hazards if consumed.
The U.S. Department of Agriculture's Food Safety and Inspection Service (FSIS) announced on July 20 that US Foods, a food establishment, recalled fresh and frozen raw beef and pork items that were produced on July 18, 2019.
"The products subject to recall bear establishment number "EST. 21103" inside the USDA mark of inspection. These items were shipped to restaurants in Alabama, Georgia, Mississippi, and Tennessee," Food Safety and Inspection Service (FSIS) said in a press release.
#Recall: US Foods Recalls Raw Beef and Pork Products due to Possible Product Contamination https://t.co/hU1gsn6boY

— USDA Food Safety (@USDAFoodSafety) July 21, 2019
The FSIS has given a spreadsheet of the recalled products with the brand name, product type, production date, and distribution area.
"The problem was discovered after the facility learned that an employee may have cut himself during production," FSIS said in the release that mentions it is a "Class 1 recall."
An FSIS spokesperson told The Epoch Times via email that a "recall Class I means that there is a health hazard situation where there is a reasonable probability that the use of the product will cause serious, adverse health consequences or death."
The Effectiveness of the Recall
The FSIS said it's concerned that some of the adulterated products may be in the refrigerator or freezers of restaurants. It urged restaurants with the contaminated products not to use the raw meat and to either throw it away or to return it to the place from where it was purchased.
The FSIS spokesperson told the Epoch Times that it is making sure that the adulterated product is not available to the consumers.
"The recalling firm is required to notify its customers of the recall. FSIS routinely conducts recall effectiveness checks to verify that recalling firms are notifying their customers of the recall and that actions are being taken to make certain that the product is no longer available to consumers," said the FSIS spokesperson.
The inspection agency said it has yet not heard about anyone suffering adversely due to the contaminated products. "Anyone concerned about an injury or illness should contact a healthcare provider," it said.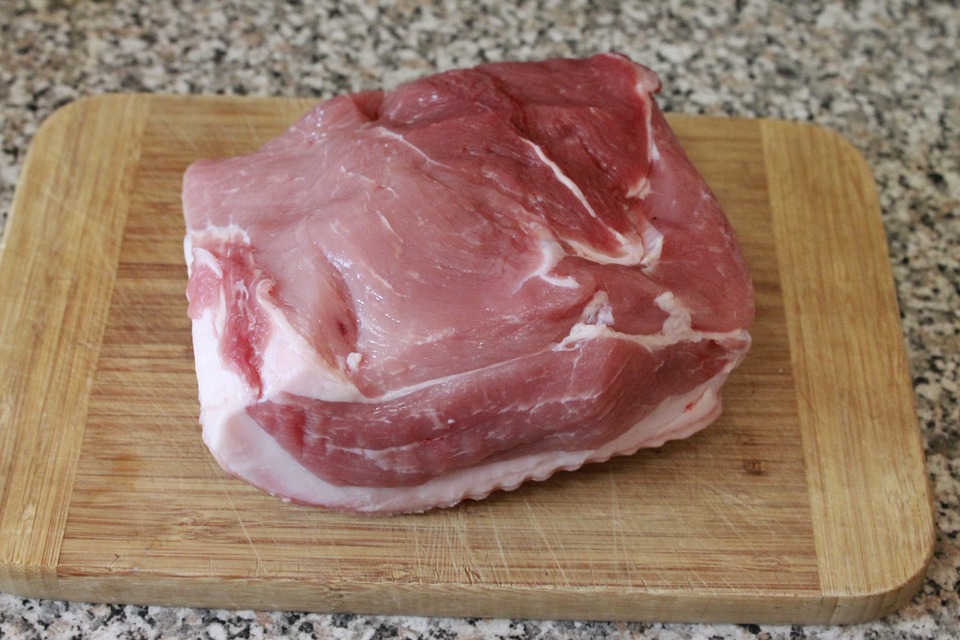 The Epoch Times tried reaching the recalling firm US Foods for a comment but didn't get a reply by the time of this publication.
The company says on its website that it is one of "America's great food companies and a leading foodservice distributor, partnering with approximately 250,000 restaurants and foodservice operators to help their businesses succeed."
The company said it has 14 processing facilities that include 12 stockyards.
Consumers with food safety-related questions can call the toll-free USDA Meat and Poultry Hotline 1-888-MPHotline.
What's a Food Recall? How is it Decided?
FSIS says that a food recall is a voluntary action by a food manufacturer and is done in public interest.
"A food recall is a voluntary action by a manufacturer or distributor to protect the public from products that may cause health problems or possible death.
"A recall is intended to remove food products from commerce when there is reason to believe the products may be adulterated or misbranded," the FSIS explained on its website.
USDA FSIS – Current Recalls and Alerts – Food Prod'shttp://t.co/U1Geh4RPpk

@GrassAction..DAFF-SA CEO states he will NEVER release info!

— Food Forensics (@Kenn_QBE) August 30, 2014
In 2018 there were 125 total food recalls which included 97 class one and 21 class two recalls, according to a summary of the recall cases.
Most of the food recalls are initiated by the manufacturer but it can sometimes be initiated at FSIS's request.
"All recalls are voluntary. However, if a company refuses to recall its products, then FSIS has the legal authority to detain and seize those products in commerce," said FSIS.