Florida rapper YNW Melly is facing the death penalty in the murder of his best friend, according to reports.
The rapper, whose real name is Jamell Demons, was charged in February with first-degree murder charges in the slayings of Christopher Thomas Jr. and Anthony Williams.
TMZ reported that the state of Florida is aiming to seek the death penalty against Demons.
Prosecutors think they have provide enough evidence that the "Murder on My Mind" rapper shot and killed the pair for monetary gain, according to the entertainment website. They believe he planned out their murders.
Florida officials also believe Demons, 19 is a gang member.
His friend, 20-year-old Cortlen Henry, was arrested in Houston, Texas, in January in connection with the shootings, which occurred in October 2018. He faces charges of murder and accessory after the fact.
(2/2) Demons shot and killed Williams & Thomas Jr. and that Demons and Henry staged the crime scene to resemble a drive-by shooting. pic.twitter.com/EukFxD4OEq

— Miramar Police (@MiramarPD) February 14, 2019
NBC News reported that Demons and Henry attempted to make the shootings appear like a drive-by.
"Further investigation, supported by forensic evidence, concluded that Demons shot and killed Williams and Thomas Jr., and that Demons and Henry staged the crime scene to resemble a drive-by shooting," police stated in February.
Demons previously collaborated with Kanye West on the song "Mixed Personalities."
The State of Florida Believes it Can Prove that YNW Melly Killed His Friends for Financial Gain.

More Details: https://t.co/lvQibpPU0I pic.twitter.com/iYhZPygtTy

— Karen Civil (@KarenCivil) April 22, 2019
Before he turned himself in to police several months ago, he issued a statement, thanking fans for their support.
"To all my fans and supporters no I did not get locked up in Washington, but I am turning myself in today I want you guys to know I love you and appreciate every single one of y'all," the rapper wrote on Instagram.
He added: "A couple months ago I lost my two brothers by violence and now the system want to find justice.. unfortunately a lot of rumors and lies are being said but no worries god is with me and my brother @ynw.bortlen and we want y'all to remember it's a ynw Family I love you @ynwsakchaser1 and @ynwjuvy #freeus."
Violent Crime Declined
In September 2018, the FBI said Americans committed fewer violent and property crimes across the United States in 2017, according to statistics. The violent crime rate—including offenses such as murder, robbery, and aggravated assault—dropped by almost 1 percent although it is still about 4 percent above the 2014 rate. The murder rate dropped by 0.7 percent.
"There were more than 1.2 million violent crimes reported to [the FBI] nationwide in 2017. There was a 0.7 percent decrease in murders and a 4 percent decrease in robberies from 2016 to 2017. Aggravated assaults increased 1 percent in 2017. The FBI began collecting data solely on an updated rape definition last year, and 135,755 rapes were reported to law enforcement in 2017," the agency said.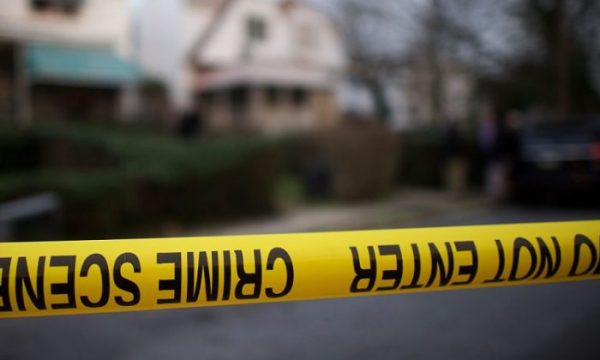 Of the estimated 17,284 murders in 2017, more than half occurred in larger cities—with populations of more than 100,000.
There are fewer than 300 such cities in the United States, and while they account for less than 30 percent of the country's population, many of them contribute far beyond their share to national crime rates and have done so for years, even decades.
While the national murder rate inched down to 5.3 per 100,000 residents, it spiked by 15 percent in Philadelphia, to a rate of more than 20 per 100,000 residents. Columbus, Ohio, saw a massive 54 percent murder rate increase, reaching nearly 16.3 per 100,000 residents.