Rapper Dieuson Octave, whose stage name is Kodak Black, was arrested Thursday, Jan. 18, on seven felony counts, including possession of a weapon and child neglect. According to the Sun-Sentinel, the 20-year-old musician was ordered held at Broward's Main Jail in Fort Lauderdale, Florida, without bond because he was on probation when arrested.
Octave appeared before Broward Judge Joel Lazarus on Friday, who ordered the accused to remain jailed until a hearing before a trial judge.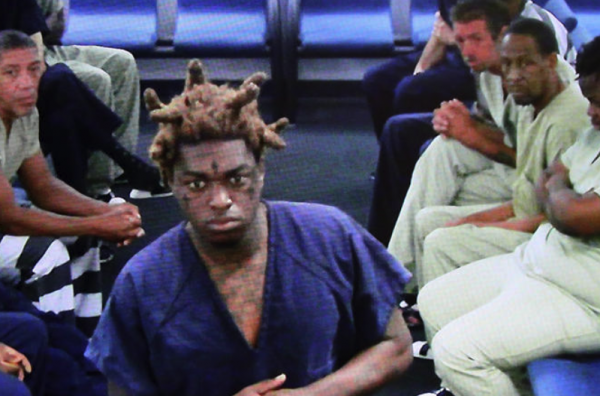 Records show Octave was taken into custody by officers from the Broward Sheriff's Office.
A livestream video was published on his Instagram account, which boasts 5 million followers, featuring audio of an argument with arresting officers about whether or not he needed to turn in his cellphone.
"Your phone's part of the search warrant. You're not going to get your phone back," a man can be heard saying in the video.
Octave has a long history of run-ins with the law.
It was reported that in 2015, he was arrested on charges that included robbery, battery, false imprisonment of a child under 13 years of age, false imprisonment of an adult, and possession of marijuana.
In 2016, Octave faced charges of possession of a weapon by a convicted felon, possession of marijuana, fleeing from law enforcement, armed robbery, and false imprisonment.
For those crimes Octave was sentenced to house arrest, anger management classes, community service and five years of probation, the Sun-Sentinel reported.
Octave now faces charges of grand theft of a firearm, possession of marijuana, child neglect, two counts of possession of a weapon by a felon, and two counts of probation violation.
Recommended Video:
Corvette Chase