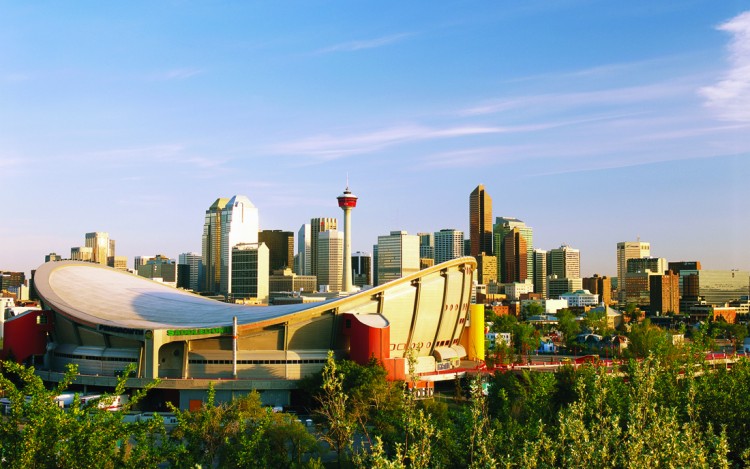 For the first time in history, the proportion of Canada's population west of Ontario is higher than that to the east, primarily due to the booming job market in Saskatchewan and Alberta.
According the recent census, the west boasts four of Canada's fastest growing metropolitan cities, with Calgary leading at 12.6 percent growth between 2006 and 2011, and Edmonton by 12.1 percent, followed by Saskatoon, and Kelowna, B.C.
But Canada's fastest-growing municipalities and smaller centres arguably face more challenges keeping up with the growth as they struggle to maintain amenities and infrastructure for populations that have nearly doubled since 2006.
A case in point is Beaumont, located 35 kilometres south of Edmonton. The town is the seventh fastest-growing municipality in Canada, almost doubling in size from 8,961 people in 2006 to 13,284 in 2011.
"There's always challenges as we grow. There's demand from the residents for infrastructure, recreation especially. There's been a lot of pressure for schools," says Camille Berube, Mayor of Beaumont.
"It's ongoing."
Berube attributes the town's growth to its convenient proximity to Edmonton and Leduc Industrial Park, as well as the safety, affordability, and quality of life a smaller community can offer.
He adds that the community has managed, in part due to provincial funding for infrastructure and ongoing public advocacy for adequate services.
After years of lobbying by the school board and town officials, the provincial government agreed to build two new schools in the community to manage the drastic overcrowding.
Berube says despite the rapid growth, Beaumont is "very well organized" and poised to accommodate more growth, with ample land available for housing and commercial development.
"As the market starts absorbing, the developers are ready to go," he says.
Chestermere, a bedroom community adjacent to Calgary and Canada's fifth-fastest growing municipality, is also seeking to attract commercial development, to provide amenities for its rapidly growing population which has increased by 49.4 percent since 2006.
"For us, council's big drive is to bring in more commercial [development]. Specifically, we need more restaurants and we could really use a hotel," says Chestermere mayor Patricia Matthews.
"We have a great percentage of our workforce that travels to Calgary anyway, but we want to create the kind of town where they can come back and stay home."
'Huge Challenge'
Susan McDaniel, demographics expert and director of the Prentice Institute for Global Population and Economy at the University of Lethbridge, says infrastructure presents a "huge challenge" for rapidly expanding municipalities.
"If you have an influx of population you have to have more schools, roads, hospitals, doctors—the whole infrastructure thing is important," she said.
"How do you provide all of that very quickly?"
According to the census, Canada is the fastest-growing country in the G8 with a 5.9 percent increase in the past five years, boosting the total population to from 31.6 million in 2006 to 33.5 million in 2011.
Two-thirds of this increase has been fuelled by immigration from around the world.
McDaniel notes that although western Canada is attracting many workers, most eastern cities are thriving as well.
"It's not as if the doors are shutting in Ontario and everybody's moving west—it's nothing like that. It's rather the whole country is growing at a pretty good clip, but the west is growing at a faster clip," she said.
Moncton, N.B. recorded the fifth fastest growth rate in Canada, followed by St. John's, N.L., Quebec City, Toronto, Oshawa, Ont., and Ottawa-Gatineau rounding out the top 10 fastest growing cities.
Windsor and Thunder Bay, Ont., were the only two major Canadian urban centres to report a drop in population—a reality linked to their struggling automotive and forestry industries.
McDaniel says population shifts are reflective of a declining manufacturing sector in the east and increasing development of natural resources in the west.
"Essentially people always migrate where the jobs are, and the jobs are more in the west than they have been in parts of Southern Ontario," she said.