Rape Case Reveals Flawed Legal System
June 17, 2009 5:11 am Last Updated: October 1, 2015 9:43 pm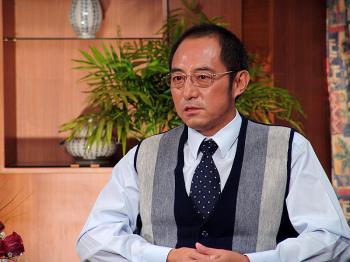 According to Chinese legal expert Professor Yuan Hongbing, the public should not only focus on the legal procedures of the rape case of Deng Yujiao, but also take note of China's autocratic infrastructure. He says China's legal system is an inherently flawed system designed to protect the interests of government officials.
"Looking at the case from the perspective of a bad legal system will only lead to confusion," Yuan explained. "The real problem is that the communist legal system was created to protect corrupt officials, while sacrificing the safety and wellbeing of ordinary people like Deng Yujiao."
The Deng Yujiao rape case has caused a hurricane of protests throughout China, both on the Internet and in the streets. Deng, an entertainment center waitress in a small town in central China's Hubei Province, stabbed a government official to death and injured another when they tried to sexually assault her on May 10. Initial efforts by local authorities to imprison the rape victim resulted in a wave of protests from all levels of Chinese society. On June 16 Deng was finally released from detention after a closed-door court hearing.
Yuan said he has also paid close attention to Deng's court proceedings, as well as pubic opinion regarding the case.
"The public has been calling for justice, but most people miss that the bigger problem is the autocratic legal system itself. They have lost sight of the real cause of this tragedy," Yuan said.
"It is useless to base our discussion and judgment on the laws and legal procedures laid down by the Chinese Communist Party (CCP)," Yuan remarked. "Because of this flawed system, tragedies will continue to befall people like Deng Yujiao."
Yuan explained that this is why so many government officials dare to relentlessly bully people—they know the CCP has established a system that protects the privileged class and encourages the abuse of power.
"Take the Deng case for example," said Yuan. "The CCP's court completely ignored the appeals from Deng's lawyers to investigate the injured official who was allegedly connected to the sexual assault."
"Deng Yujiao could only rely on her own physical strength to defend herself," Yuan continued, "because the political system does not protect her with just laws."
He added that people are entitled to the right to defend themselves from tyranny.
Before the June 16 court hearing, Chinese authorities announced that Deng Yujiao was found to have mental problems and she was charged with partial criminal liabilities. Based on this determination, Yuan predicted on June 15 that the court would either sentence Deng for a minor offence or release her without punishment due to public pressure. "After all, they have to appease the enraged public who barely tolerate these corrupt CCP officials anymore," he said.