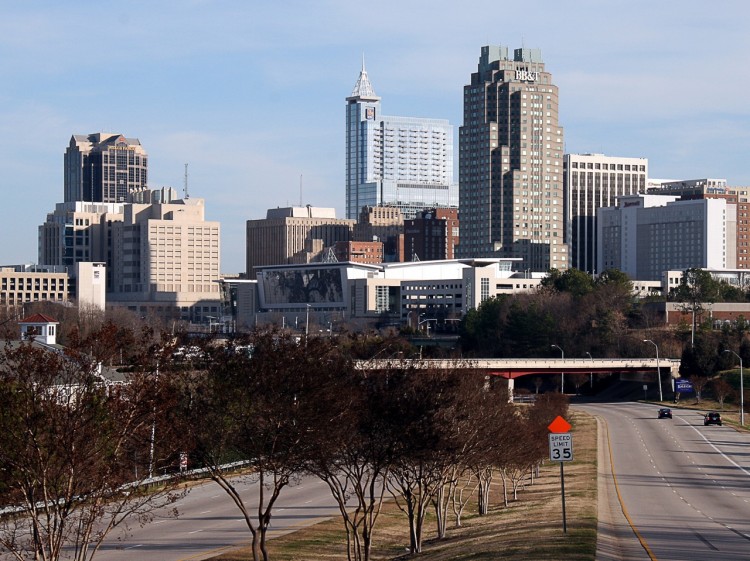 RALEIGH, N.C.—The Shen Yun Performing Arts Touring Company performed on Feb. 7 and 8 at the Raleigh Memorial Auditorium.
Lynn Tuttle, project coordinator at Blue Cross Blue Shield of North Carolina was moved by the piece titled Lotus Leaves. "The women are just so beautiful. The dances are so graceful. They looked absolutely beautiful, and the costumes are great too," said Mrs. Tuttle.
Tara Willingmyre, program manager at BlueCross BlueShield of North Carolina appreciated the two emcees and the digital projection backdrops. "I liked that they explained things. That made it very nice.
"When the people sang opera, which was beautiful. Having the English verse [on the digital projection backdrop] so we can understand- that was very nice. I appreciated that," said Mrs. Willingmyre.
"It was perfect!" she added.
Her friend, Mrs. Tuttle said, "I love the tenor."
Mrs. Tuttle thought the orchestra was fantastic. "The music … It's so peaceful and it can be very strong also. I am glad we sat close to the orchestra," she said. She said she has seen Chinese related programs on TV, has friends that are Chinese, and finds Chinese culture, "very interesting."
'I Really Enjoyed It'
Pat Kalemba, district manager with Waste Management in N.C, said, "I really enjoyed it."
He said he liked the "precision of the movement, the synchronization, and the fluid motion of the dancers."
"I also enjoyed the orchestration of the music today," Mr. Kalemba added.
His friend noticed the pieces in the performance telling the story of Falun Dafa in China today. "I think that there is some repression in China," she said.
Mr. Kalemba added, "In many of the dances in the end, good overcame evil. Recognition and respect of higher powers were woven into the pieces."
His friend said she thought it was beautiful and she was touched with "the synchronization of it all, they were flowing." She also said the costumes were, "very nice and elaborate."
Mr. Kalemba also noted the digital projection backdrops which accompany each performance piece. "There was a lot of natural imagery in a lot of the dances," he said.
Reporting by Maggie Xie and Yang Chen, DJY and Kelly Ni.
Shen Yun Performing Arts has three touring companies that perform simultaneously around the world.
Shen Yun Performing Arts Touring Company will be at the Broward Center for Performing Arts, in Fort Lauderdale, Fla., Feb. 10–12.
For more information, visit ShenYunPerformingArts.org.