MSNBC host Rachel Maddow saw another drop in ratings during the month of August, as Fox News continued to stay on top of cable news ratings.
"The Rachel Maddow Show" was fifth in cable news ratings behind Fox News shows "Hannity," "Tucker Carlson Tonight," "The Ingraham Angle," and "The Five."
Her show averaged 2,327,000 total viewers in the month of August, and around 361,00 came from the crucial 25-54 age demographic, according to Nielsen Media Research as reported by Deadline Hollywood on Aug. 27. In July, she had a total audience of 2.487 million.
August marked the second straight month that Maddow didn't finish in the top three. Her show used to be in the top three for every month since October 2018.
In March, notably, Maddow's ratings dropped after former Special Counsel Robert Mueller released his report on whether Russians interfered in the 2016 election.
Since President Donald Trump took office, Maddow's show experienced a ratings boost, and she offered extensive coverage of Mueller's investigation. In January 2019, she had the largest audience in cable news, getting 3.29 million average views. Hannity had 3.04 million, noted Variety. In February, she had 3.07 million while Hannity had 3.17 million viewers.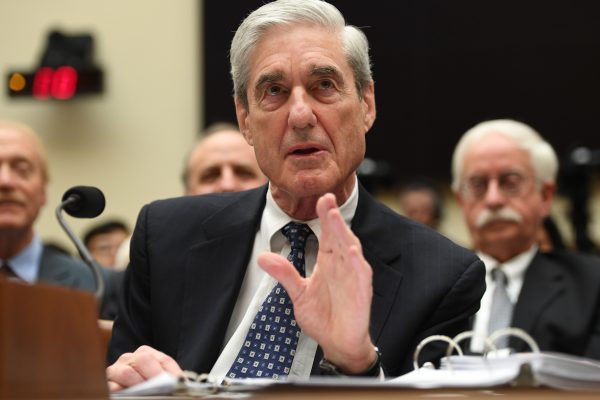 Regarding Fox News' viewership in August 2019, it's "up a smidge from July in overall audience" and also rose 6 percent in primetime viewership as compared with August of 2018, Deadline noted.
Meanwhile, MSNBC suffered greatly in August 2019.
"Down 16% in total day viewers from last August to 870,000, and down 20% in primetime viewers from last year to 1.48 million, the NBCUniversal-owned outlet beat CNN in total viewers in both categories. However, this month also saw MSNBC garner just 222,000 in the 25-54 primetime demographic to match July as the channel's worst result since Donald Trump entered the White House," Deadline noted.
MSNBC only had two shows in the top 10, including Maddow's and "The Last Word" with Lawrence O'Donnell, which finished in 8th overall, Forbes reported.
CNN didn't have any shows in the top 20 in cable news, with "Cuomo Prime Time" finishing in 23rd place with 1.107 million viewers.
Debate Gets Low Ratings
A low number of viewers tuned in Sunday night for a CNN town hall featuring 2020 democratic presidential underdogs Steve Bullock and Bill de Blasio.
According to the Hill, The Nielsen Media Research showed that New York City Mayor Bill de Blasio registered at 402,000 total viewers on Aug. 25, including 82,000 in the voter age bracket, the 25-54 demographic.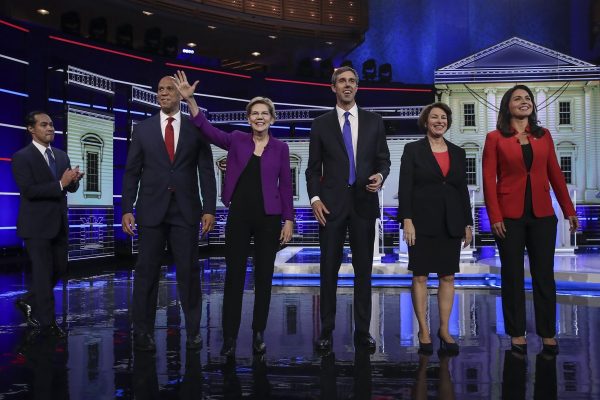 The Bullock-de Blasio episode came in at an all-time ratings low for town hall events on the network in 2019. Viewership was down 25 percent overall and 38 percent in the younger demographic compared to CNN's 2019 average for Sundays evening time slot.
Next Debate
ABC has announced the four moderators and other details for the September debates it will be hosting.
ABC anchor and former Bill Clinton aide George Stephanopoulos, "World News Tonight" anchor David Muir, correspondent Linsey Davis, and Univision anchor Jorge Ramos will moderate the debate.
The debate will be held at Texas Southern University, a "public, historically black university" in Houston, the network said. It will air on ABC, Univision, KTRK, and ABC News Live.
While 20 candidates qualified and debated in late July in the debates hosted by CNN, only 10 have qualified for the September debates.
If 10 or fewer candidates qualify, the debate could possibly occur on one night.
The candidates at this time are: former Vice President Joe Biden, former Obama administration cabinet secretary Julian Castro, South Bend, Indiana, Mayor Pete Buttigieg, former Rep. Beto O'Rourke (D-Texas), businessman Andrew Yang, and Sens. Cory Booker (D-N.J.), Kamala Harris (D-Calif.), Bernie Sanders (I-Vt.), Amy Klobuchar (D-Minn.), and Elizabeth Warren (D-Mass.).
Masooma Haq and Zachary Stieber contributed to this report.