The New York rabbi whose house was invaded by a machete-wielding attacker, who police later identified and arrested, said in a statement that Jewish people will "forge forward in faith" after a series of anti-Semitic attacks in the state.
Rabbi Chaim Rottenberg's Monsey house was invaded during a Hanukkah celebration on Saturday night by a man who police said was Grafton Thomas, a 37-year-old Greenwood Lake resident.
Thomas allegedly bludgeoned five people with a machete.
"First and foremost, we would like to publicly proclaim our thanks to the One Above who performed a modern-day Chanukah miracle," Rottenberg said in the statement on Sunday.
"Last night's brutal attack sent shock waves through our community and around the world; yet, with God's help, the casualties were less extensive than what might have been. Our hearts and prayers are will all those who were injured, especially the elderly congregant who remains in critical condition at this time."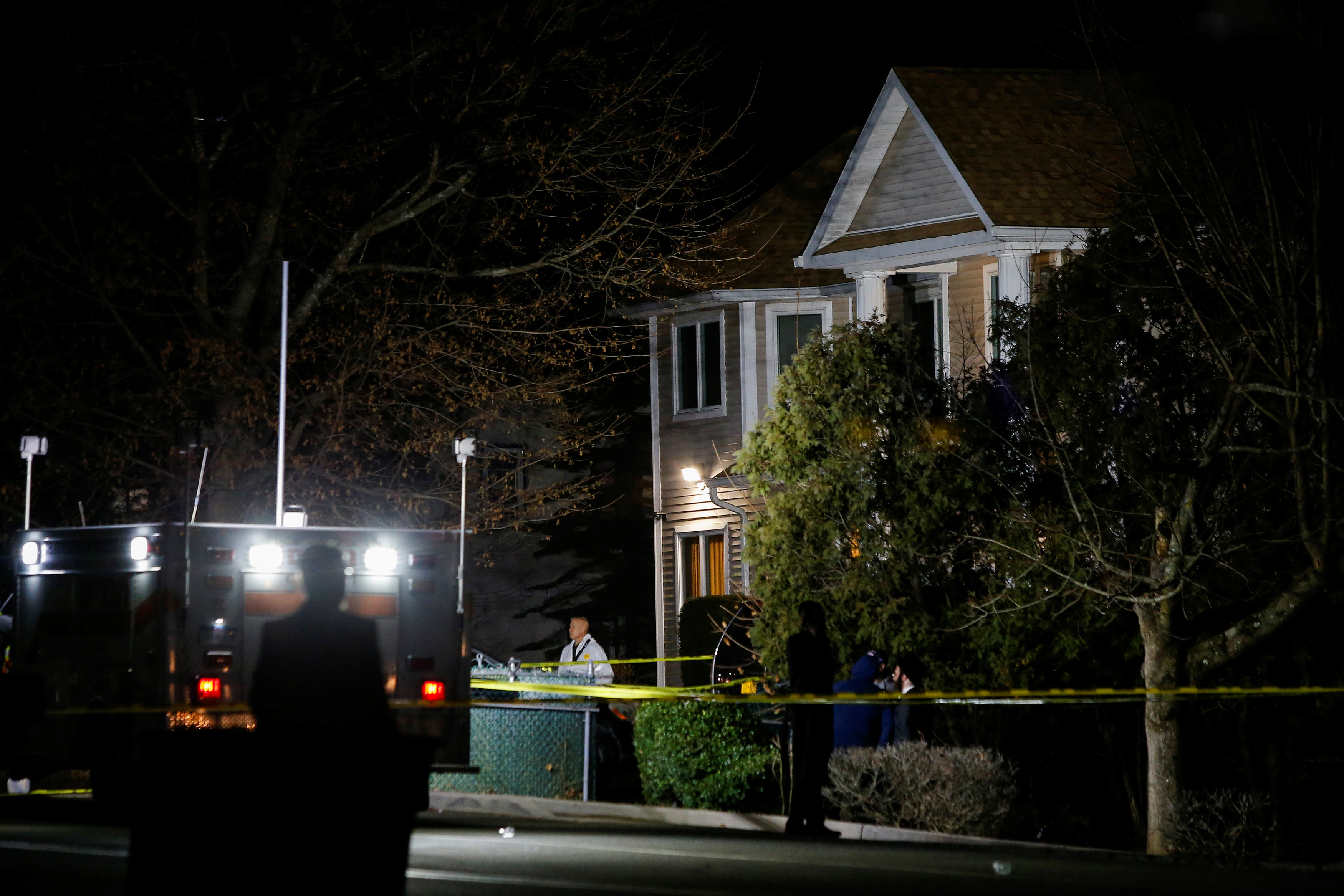 In the statement sent to news outlets, Rottenberg thanked first responders for saving lives and "capturing the evil perpetrator."
"We would like to extend our deepest appreciation to the myriad emergency response crews, police and official dignitaries, including local, state and federal officials who sprang into action with impressive readiness, professionalism, and concern," the rabbi said. "Your quick actions saved lives and led to the capture of the evil perpetrator."
Speaking to reporters outside Rottenberg's house on Sunday morning, New York Gov. Andrew Cuomo said that the stabbings were the 13th anti-Semitic incident in the past few weeks.
"At the end of the day, it's not just about words, it's about action. And we have seen enough in New York. This is violence spurred by hate. It is mass violence and I consider this an act of domestic terrorism. Let's call it what it is," he said.
A number of other state and local officials also condemned the attack.
Rottenberg thanked Cuomo for his statement "that action against hatred will be swift."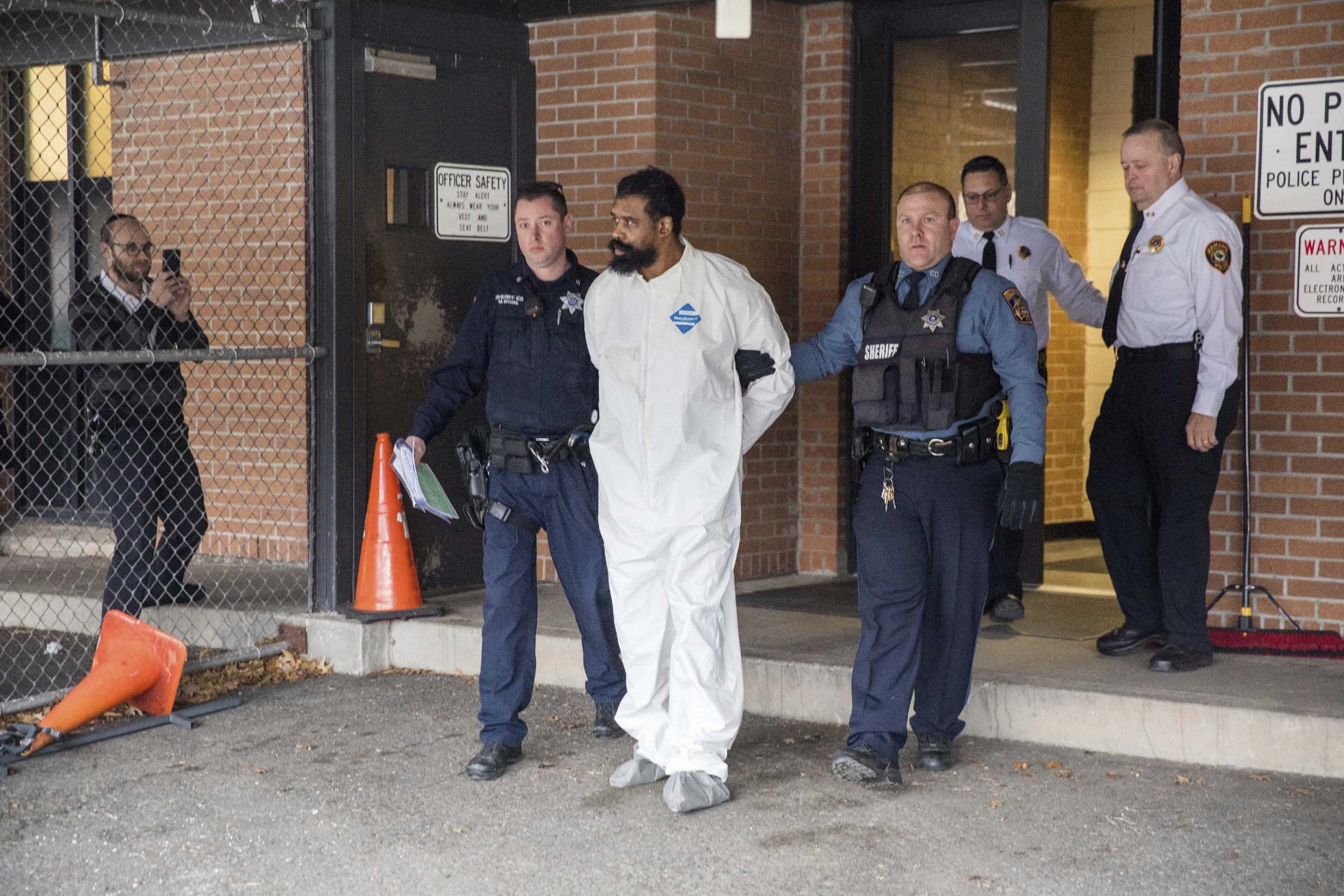 Jonathan Greenblatt, chief executive of the Anti-Defamation League, said late Saturday that "after the hateful assaults we saw this past week in Brooklyn and Manhattan, it is heart-wrenching to see the holiday of Hanukkah violated yet again."
"We need authorities to provide increased protection NOW and ensure that the full force of the law is brought down on those who perpetrate such horrific crimes," he said in a statement on Twitter.
After the hateful assaults we saw this past week in Brooklyn and Manhattan, it is heart-wrenching to see the holiday of Hanukkah violated yet again. We are outraged because the answer is clear: the Jewish community NEEDS greater protection.

— Jonathan Greenblatt (@JGreenblattADL) December 29, 2019
Police in New York City said Friday they'd be stepping up patrols in some Jewish neighborhoods and the private Guardian Angels group said over the weekend it would start patrols in Brooklyn because of the recent spree of attacks against Jews. Cuomo said on Sunday that he was directing state police to increase patrols and security in Orthodox neighborhoods across New York. Rockland County Executive Ed Day said on Monday that a private security firm will help law enforcement by providing free armed patrols, which will be conducted by off-duty or retired FBI agents, state police officers, and police detectives.
I am directing State Police to increase patrols and security in Orthodox Jewish neighborhoods across New York State.

Last night's attack in Monsey was an act of domestic terrorism that sought to incite hate and generate fear. We will not tolerate it. pic.twitter.com/skBor4FvgA

— Andrew Cuomo (@NYGovCuomo) December 29, 2019
Others called for Jews to begin carrying guns to protect themselves from acts of violence.
Also on Sunday, President Donald Trump called anti-Semitism an "evil scourge" and urged everyone to "come together to fight, confront, and eradicate" the scourge.
The anti-Semitic attack in Monsey, New York, on the 7th night of Hanukkah last night is horrific. We must all come together to fight, confront, and eradicate the evil scourge of anti-Semitism. Melania and I wish the victims a quick and full recovery.

— Donald J. Trump (@realDonaldTrump) December 29, 2019
Witnesses said Grafton entered the home through the front door before pulling out his weapon and stabbing five people.
"I just saw him start to hit whoever he could," Israel Klaus told WLNY. "I started immediately to run out the back door."
"He took out his knife from a holder and started hitting people back and forth. He didn't say anything. He screamed after me when I came out here. He screamed after me, 'Hey you! I'll get you.' That's about it," Josef Gluck added.
Some people inside the home hurled and pushed furniture at the suspect, forcing him out of the home.
None of the victims have died, though two remained hospitalized on Sunday. Grafton was arrested about two hours after fleeing the scene. He was charged with five counts of attempted murder and one count of first-degree burglary. He pleaded not guilty. Bail was set at $5 million.