British Foreign Secretary Dominic Raab visited the Qatari capital of Doha on Thursday to discuss the prospect of opening safe passages for foreign and Afghan nationals who wish to leave Afghanistan.
The trip is part of a diplomatic mission to rally regional powers to exert pressure on the Taliban to keep its promises of bearing down on terrorist threats and protecting human rights.
Raab met with the Amir of Qatar Sheikh Tamim bin Hamad Al Thani and Qatari Foreign Minister Sheikh Mohammed bin Abdulrahman Al Thani and discussed the feasibility of getting Kabul airport up and running and safe passage for foreign nationals and Afghans across land borders.
During a press conference after the meeting, the Qatari foreign minister said Qatar is in talks with the Taliban about reopening the airport and that he remains hopeful.
"There is no clear indication when it is going to be fully operational yet but we are working very hard and also engaging with the Taliban to identify what are the gaps and the risks for having the airport back up and running," he said.
"We will remain hopeful that we will be able to operate it as soon as possible."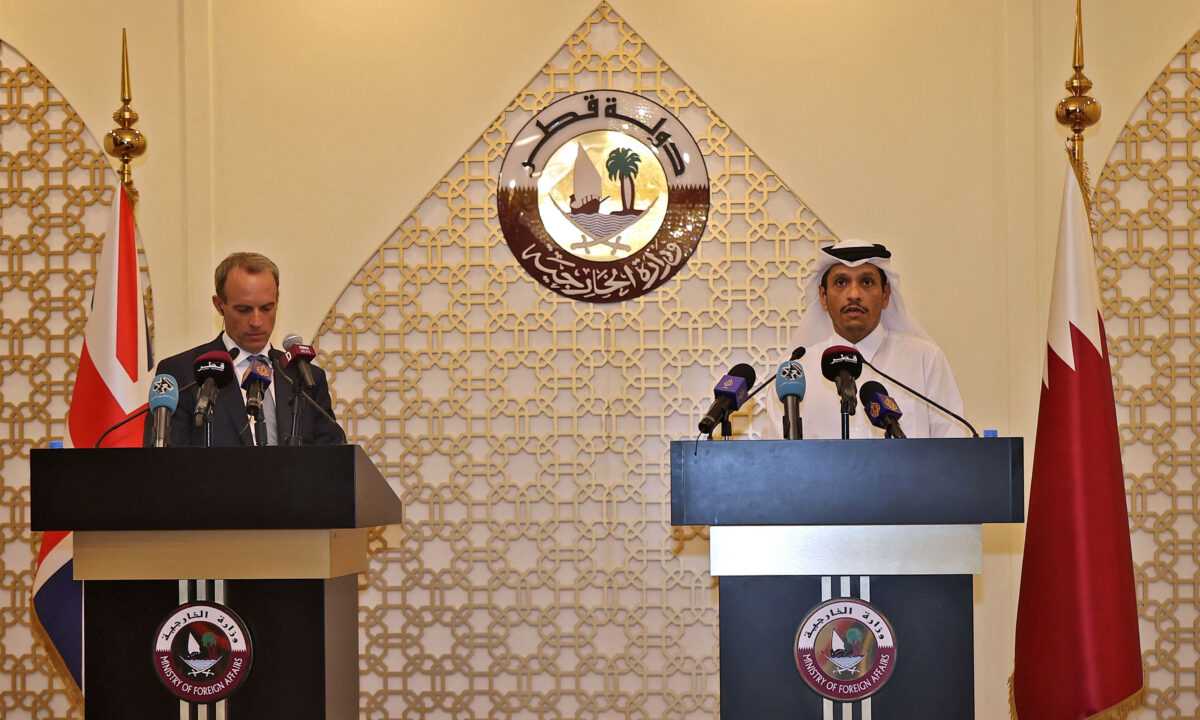 Raab told the press conference that the UK "will not be recognising the Taliban any time in the foreseeable future," but he believes "there is an important scope for engagement and dialogue."
He also said Qatar—which played a high-profile role with regard to Afghanistan in recent years—was a "lynchpin" in dealing with the crisis going forward as he seeks to get wider buy-in to the diplomatic efforts.
"I think above all we need to put a grouping together that can exert the maximum moderating influence on what the Taliban does next and we will certainly be judging them, yes on their words, but more importantly what they do to live up to the assurances they've made," he added.
The British Embassy to Afghanistan has been temporarily relocated to Doha until it can be re-established in Afghanistan, the Foreign Office said.
Raab previously said that it was hard to know the exact number of British nationals remaining in Afghanistan, but he estimated that the number is "in the low hundreds."
The government has estimated that between 800 and 1,100 Afghans who would have been eligible to settle in the UK under the Afghan Relocations and Assistance Policy were left behind, although the Labour Party claimed that the government had "significantly" underestimated the number.
A former British soldier stranded in Kabul on Tuesday said he was planning to bring around 400 Afghans across the land border to a neighbouring country, and called on the Foreign Office to help clear the diplomatic hurdle on the other side.
PA contributed to this report.