Grammy-winning singer R. Kelly has been arrested on federal charges that include obstruction of justice and child pornography.
The 52-year-old R&B star, whose real name is Robert Kelly, was arrested in Chicago on Thursday, July 11, on a federal grand jury indictment listing 13 counts, including various sex crimes.
U.S. Attorney's Office spokesman Joseph Fitzpatrick told the Associated Press that the Grammy-winning performer was arrested about 7 p.m. local time and was being held by federal authorities. "The counts include child porn, enticement of a minor and obstruction of justice," Fitzpatrick said.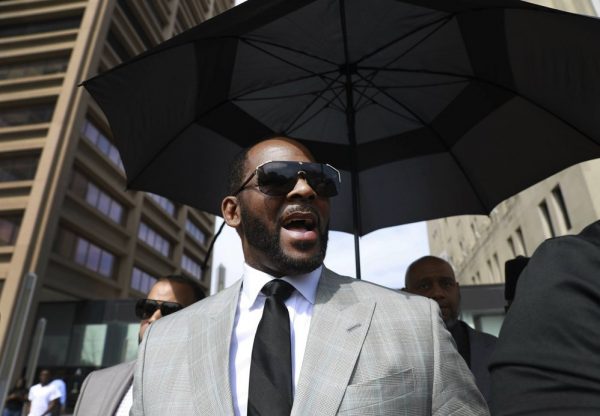 Extradition to New York
Kelly was taken into custody in Chicago by New York Police Department detectives and Department of Homeland Security agents, according to New York's WNBC-TV, and it is expected he will be extradited to New York to face charges. A senior law enforcement official cited in the report said that separate federal indictments had been filed against Kelly in both Chicago and Brooklyn.
A spokesperson for the United States Attorney's Office for the Northern District of Illinois told Fox News that the new batch of charges related to Kelly's alleged offenses committed in Illinois. The spokesperson did not provide any information about possible links to alleged New York-based crimes.
The singer's representative, Darrell Johnson, was cited by WNBC-TV as insisting that his client is innocent.
"Mr. Kelly has declared his innocence from day one," Johnson said, according to the news outlet. "I've seen nothing, and I do mean nothing, that would lead to any type of guilt."
No arraignment date has been set for Kelly, who already faces Illinois state charges that include sexual abuse.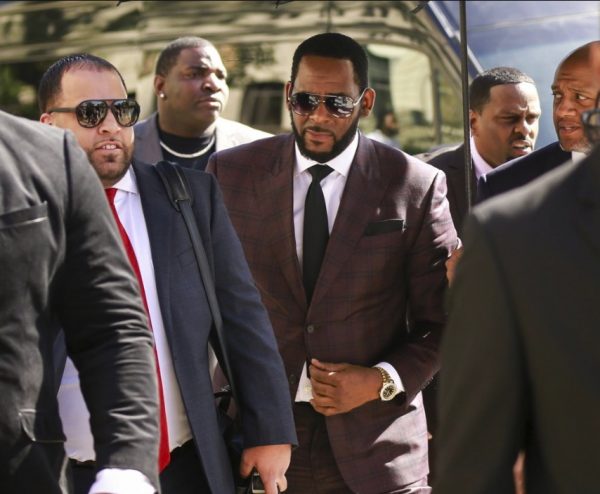 Prior Arrests
Thursday's arrest was the second time this year that Kelly has been taken into custody in Chicago on sex crimes allegations that date back as far as 1998 and span more than a decade.
Kelly was arrested in February on 10 counts in Illinois involving four women, three of whom were minors when the alleged abuse occurred. He pleaded not guilty to those charges and was released on bail.
Then on May 30, Cook County prosecutors added 11 more sex-related counts involving one of the women who accused him of sexually abusing her when she was underage.
CBS reported the 11 additional charges include four counts of aggravated criminal sex assault, three counts of aggravated criminal sexual abuse of a victim between the ages of 13 and 16, two counts of criminal sex assault by force and two counts of aggravated criminal sex abuse. Some of the charges carry a maximum sentence of 30 years in prison.
In 2008, a jury acquitted Kelly of child pornography charges that centered on a graphic video that prosecutors said showed him having sex with a girl as young as 13 years old. He and the young woman who was allegedly seen with him denied they were in the 27-minute video. The woman did not take the stand.
Kelly Accused of Controlling Women in 'Cult'
Family members of several of Kelly's alleged victims have accused him of abusing and brainwashing women.
A reporter with BuzzFeed News spoke to the families of two women who allege that Kelly preyed upon the women, using physical and verbal abuse. The BuzzFeed report alleged that Kelly kept six women on a pair of his properties in a "cult"-like atmosphere, telling them how to dress, bathe, and when and what to eat.
Kelly allegedly gave the women new cellphones, telling them that any communication with their parents is a breach of the rules that he set up for them. In some cases, the women cut off communications with their families, BuzzFeed reported, citing the accusers.
"You have to ask for food. You have to ask to go use the bathroom … [Kelly] is a master at mind control. … He is a puppet master," one woman alleged. In all, three women who were ex-members of Kelly's "inner circle" were quoted in the BuzzFeed report.
"R. Kelly is the sweetest person you will ever want to meet," said Asanta McGhee, one of Kelly's former employees. "But Robert is the devil," she added, referring to Kelly by his birth name.
According to Rolling Stone magazine, a lawyer for Kelly, Linda Mensch, called the allegations an act of defamation, calling Kelly a "great artist who loves his fans, works 24/7, and takes care of all of the people in his life."
Jack Phillips and Associated Press contributed to this report.