SYDNEY—Scott Morrison has been re-elected May 18 as Australia's prime minister, securing another three-year team for the Liberal-National coalition following an intense five-week campaign in Australia's federal election.
In his victory speech, Morrison said that it was a victory for all the "quiet Australians," and promised that the government will put Australians first.
The center-right coalition is edging closer to the 76 seats it needs to have a majority in Parliament. The coalition sat at 75 seats, with the center-left Labor party at 66, with just over three-quarters of the votes counted in the late hours of May 19.
Mirroring the 2016 U.S. presidential election, results in the Australian election upended pre-election polls that had predicted a victory for the left-leaning Labor Party, although it's unclear whether the coalition can govern without an outright majority or will need to negotiate support from independents. The final result may not be known for some time, when pre-poll and postal votes are counted.
"I have always believed in miracles," a jubilant Morrison told Liberal Party supporters in Sydney in his victory speech.
"How good is Australia. And how good are Australians?" he said, to roaring applause.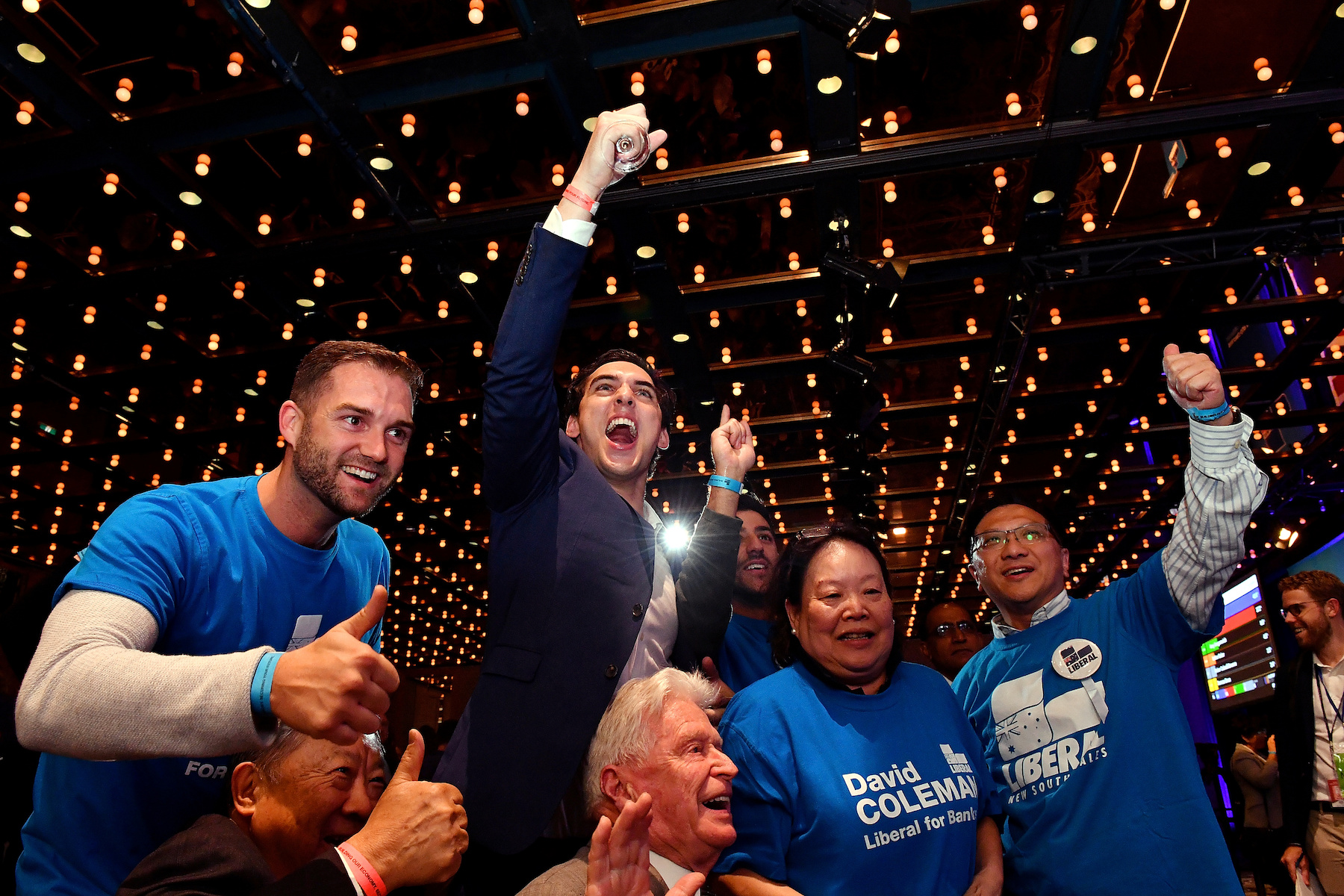 "This is the best country in the world in which to live, and it's those Australians that we have been working for, for the five and a half years since we came to government under Tony Abbott's leadership back in 2013," Morrison said. Former Prime Minister Tony Abbott lost his seat of Warringah to independent Zali Steggall.
"It has been those Australians who worked hard every day. They have their dreams, they have their aspirations," Morrison said. "To get a job, to get an apprenticeship, to start a business, to meet someone amazing, to start a family, to buy a home, to work hard, and provide the best you can for your kids.
"To save for your retirement, and to ensure that when you're in your retirement, that you can enjoy it because you've worked hard for it."
"These are the quiet Australians who have won a great victory tonight," Morrison said, to cheering and applause.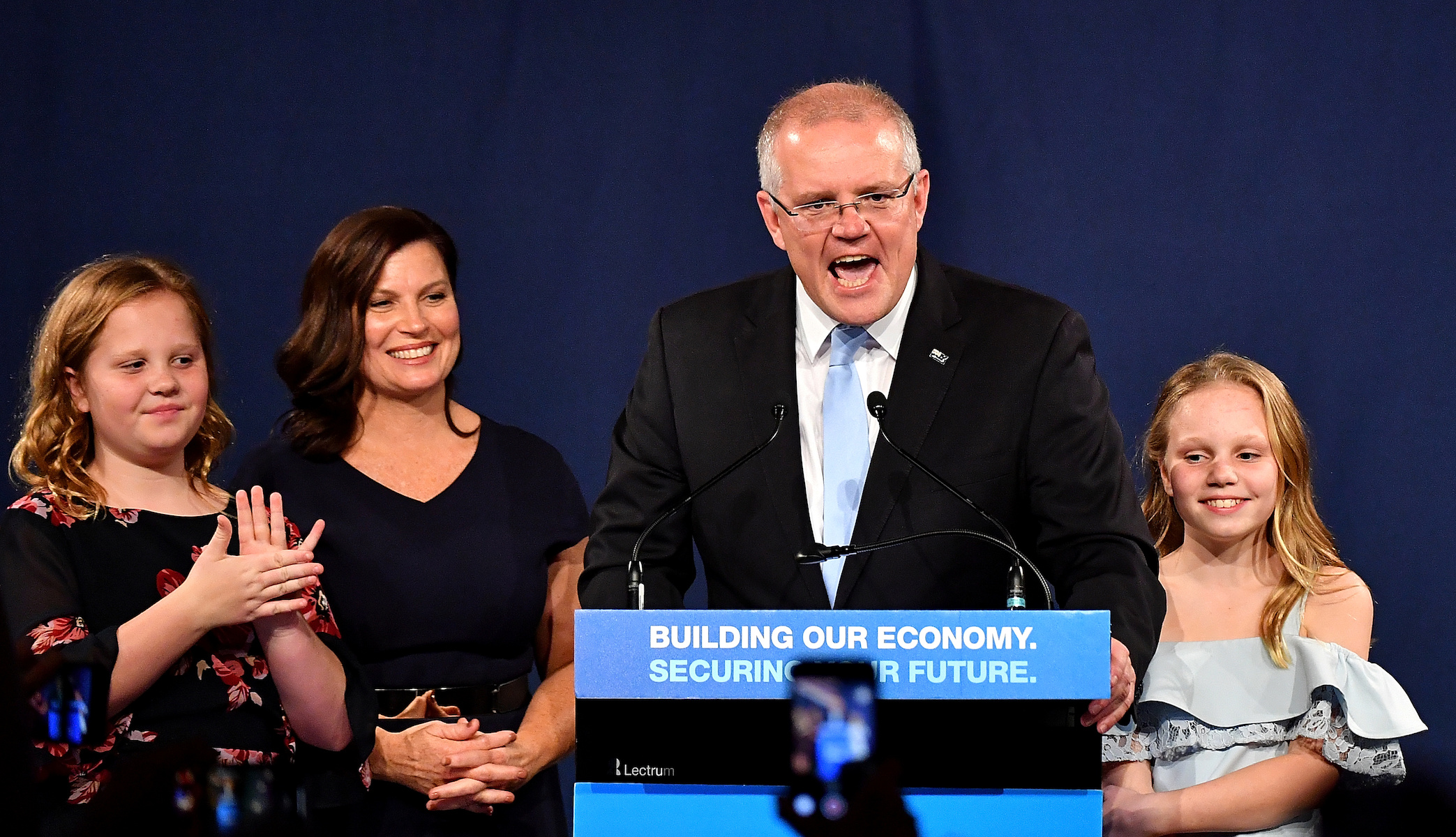 "Because it's always been about them," he said. "Tonight is not about me or it's not about even the Liberal Party."
"Tonight is about every single Australian who depends on their government to put them first. And that's exactly what we're going to do."
Morrison, who became prime minister less than nine months ago, promised to return to get right back to work.
"We've got a lot of work to do. We're going to get back to work for the Australians that we know go to work every day, who face those struggles and trials every day," he said.
"They're looking for a fair go, and they're having a go, and they're going to get a go from our government," he said.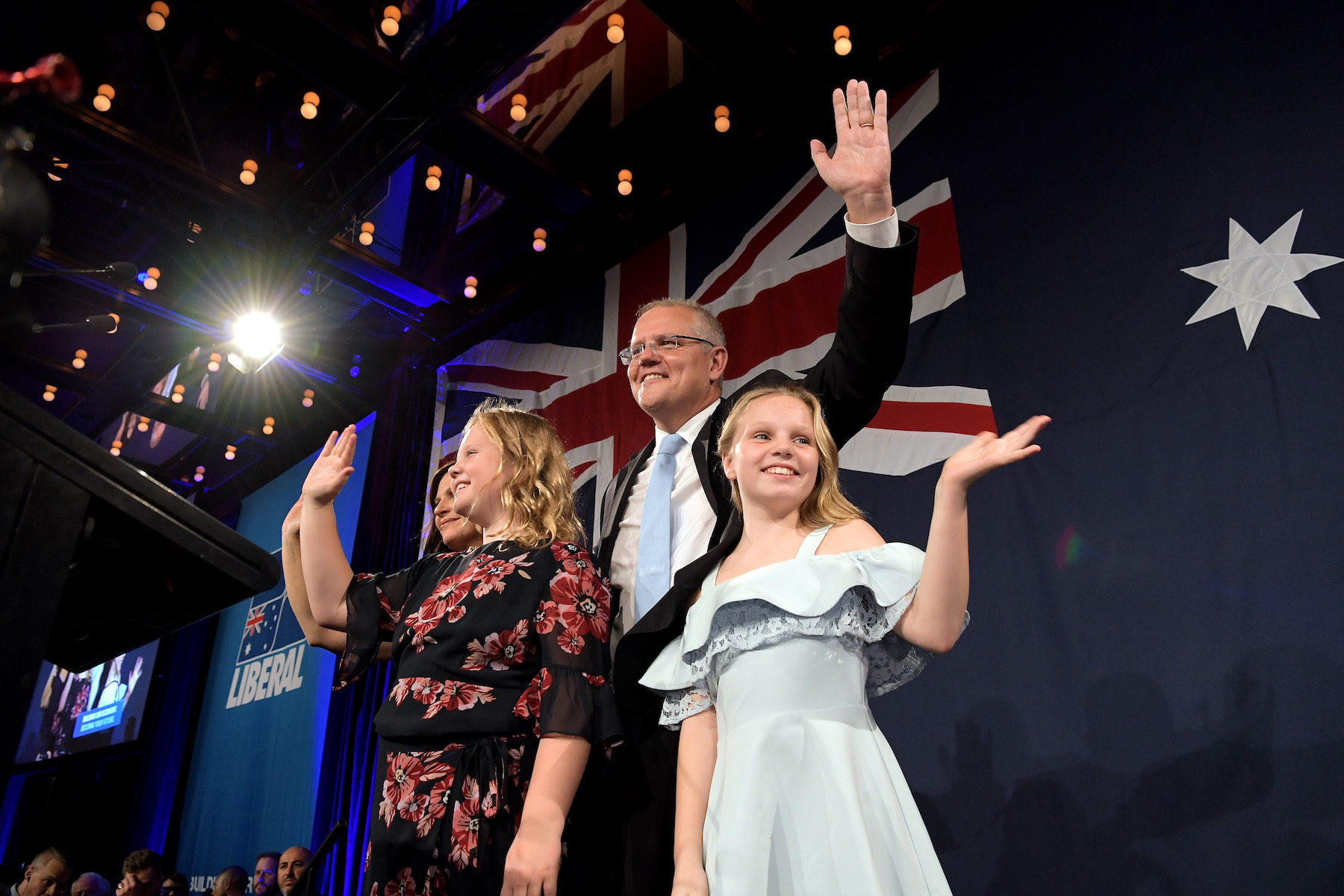 "Every single day, they are who we'll have right in front of us as we put in place and continue the policies which we know will keep our economy strong, to guarantee the essentials that Australians rely on, that will keep Australians safe, and secure, and most importantly, that we'll keep Australians together," he said, to immediate applause.
"We are an amazing country of amazing people," he said, concluding with, "God bless Australia!"
Opposition leader Bill Shorten conceded his party wouldn't be able to form a government. Shorten will step down as Labor's leader, but will stay on in Parliament.
"I wished Scott Morrison good fortune and good courage in the service of our great nation," Shorten said. "The national interest requires no less."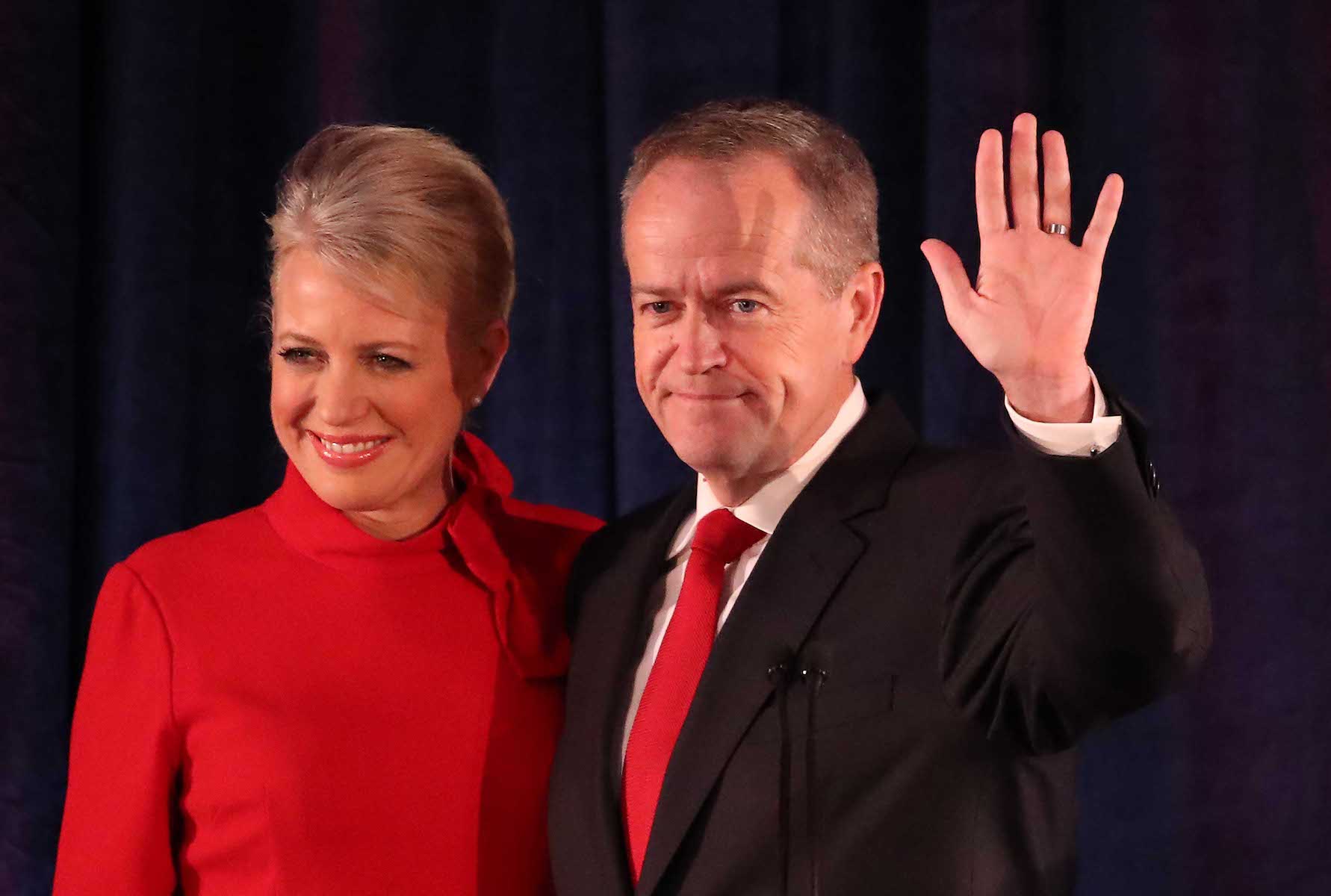 "I wish we could have won for the true believers, for our brothers and sisters in the mighty trade union movement. I wish we could have done it for Bob," Shorten said, referring to Bob Hawke, Australia's former prime minister, who died at age 89 on May 16.
He urged Labor supporters to carry on the fight. "We are a resilient and proud movement and we never give up," he said.
Senior frontbencher Anthony Albanese will run for Labor leadership. Other potential contenders include deputy leader Tanya Plibersek and shadow treasurer Chris Bowen.
Morrison has been lauded as a Liberal hero who will now likely be able to lead the party in any direction he wants.
Electoral commission staff counted about 11.5 million House of Representatives and 7.5 million Senate votes in the late hours of May 18.
Our polling officials counting the votes swiftly and safely in thousands of polling places right now. A small number of figures flowing into the tally room #ausvotes #auspol pic.twitter.com/pu9XRS6HQ7

— AEC (@AusElectoralCom) May 18, 2019
One Nation's Malcolm Roberts and independent Jacqui Lambie will return to the Senate, but Clive Palmer appears to have missed out.
Counting is to continue on May 19.
AAP and Reuters contributed to this report