Each year the holiday season rolls around it provides a new opportunity to transform your home into an oasis of warmth and style.
Decorating both the inside and outside of the home can be a big job, so make it fun and enjoyable by choosing a theme. A decorating theme can tie all the rooms together, and even if it is something simple, guests will appreciate the little extra touches.
Whether the decorating style is elegant, rustic, glamorous, or traditional, themes can also be overlapped  by mixing and matching colour and texture to create something new and eclectic.
The following are a few easy theme-based tips that can help create a warm and inviting home for the holidays.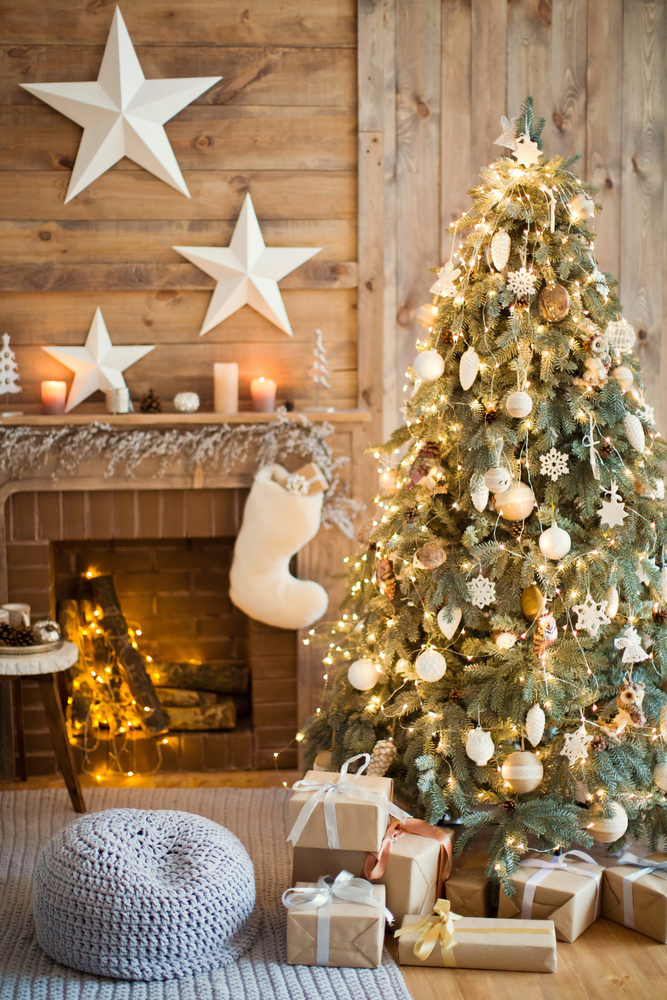 Winter Woodland
Create a winter forest theme by using fresh greenery, pine cones, twigs, and winter berries. Wreaths and garlands made of these outdoor elements make a lovely woodsy palate.
Textures such as felt, cream-coloured wool, or chunky knit pillows and throws on sofas, chairs, and beds lend an organic, earthy feel.
A large wooden bowl or woven basket filled with acorns, fresh pine branches, or holly adds a natural, casual tone to the decor. It can be used as a centrepiece for the coffee table or dining table.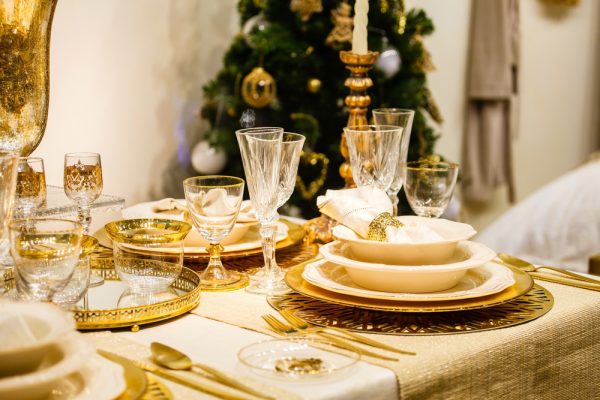 All That Glitters…
Anything that glitters and shimmers will give a formal yet dramatic touch of luxury to decorating.
Create the luxe factor with jewelled ornaments decorated in silver or gold. The ornaments should have rich base colours like a bold burgundy, exotic plum, or sapphire blue.
Mix in other metallic elements such as gold leaf, brass, and copper in sconces, candleholders, and other accessories. Adding soft, muted colours in throws and pillows, using faux fur, silk, or cashmere can add to the glamour.
The holiday dining table is a wonderful blank canvas to which you can add elegance and sparkle with tall taper candles and fresh flowers—white roses make a stunning display. Tiny, subtle strings of cordless lights interwoven through the centerpiece or along the full length of the table add a magical touch when the overhead lights are dimmed.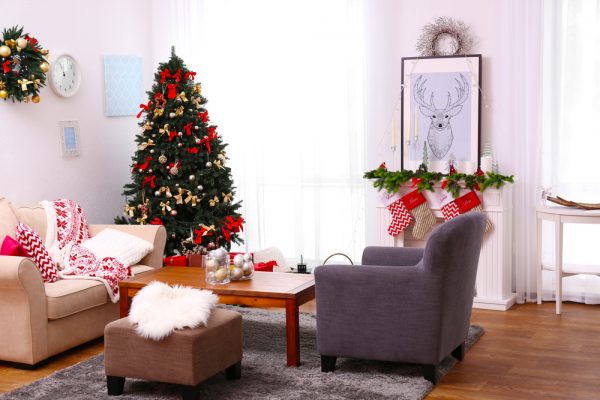 Traditional Charm
The no-nonsense traditional colours of red and green will always be in style. These colours can be found in wreaths, red ribbon trim, the ever-popular poinsettia, and plaid throws to recreate the nostalgia that goes with traditional decorating.
A few gingerbread cookies on the tree and a plate of shortbread and eggnog drinks at the ready are a good indication tradition hasn't been forgotten.
Multi-coloured lights with an array of family decorations that have been used year after year, along with a few handmade ornaments, also fit well with this theme. To modernize this look, mix in some of the new shades of coloured lights with the standard red, blue, green, and yellow. Wrapping banisters, the dining table, and the mantel in fresh greenery and twinkle lights adds a festive touch.
The coffee table is a great place to create small vignettes. Pine-scented green candles in a glass vase with fresh cranberries or a grouping of mini-poinsettias on a tray adds a punch of colour, and can be easily moved when the table is needed.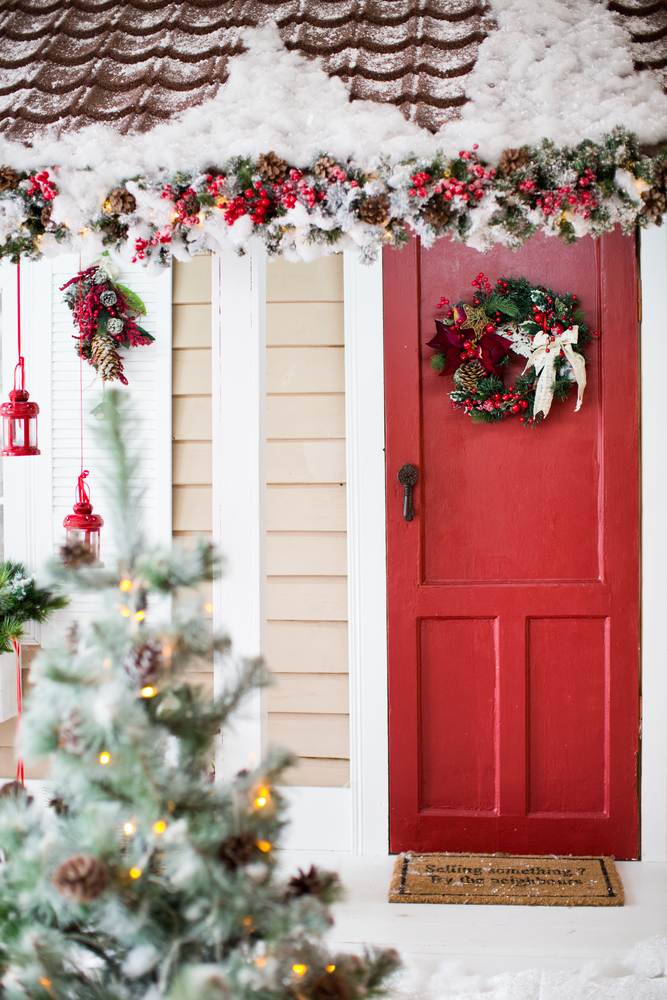 Jazzing up the Entryway
The front porch or entryway is the first thing guests see when dropping by for a visit and decorating this area is always a nice way to greet them.
One way to jazz up the entryway is to spray large twigs with white paint, sprinkle them with glitter, and stick them in a pot of sand. Drape twinkle lights over the twigs for an instant tree. Hang a wreath on the door and place lanterns with tea lights on the front steps to complete the traditional look.
As for outdoor lights, one quick and easy approach is to use a light-show projector that sticks into the ground. It just needs to be plugged into a power source and then the projector will create images of snowflakes falling or a colourful kaleidoscope.