Queensland Premier Annastacia Palaszczuk announced on Monday that her government would get its Olympic task force back together in the new year to prepare a bid for the 2032 Olympic Games after being disrupted by the CCP virus pandemic.
International Olympic Committee (IOC) Vice President John Coates confirmed that the Toyko Olympic Games would "definitely be going ahead" in July 2021.
Coates and IOC President Thomas Bach met with Japanese Prime Minister Yoshihide Suga in November for a briefing on Japan's arrangements.
Observing the Japanese government's arrangements for managing the Tokyo Olympics will be key for the Palaszczuk's Olympic task force, in the wake of the CCP (Chinese Communist Party) virus (novel coronavirus) pandemic.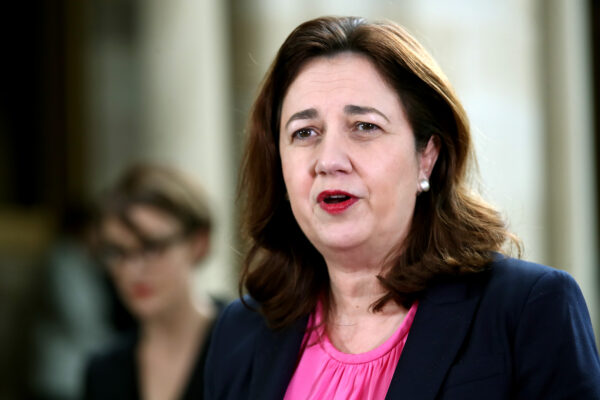 "It's very important from a Queensland point-of-view that we get to see what happens with the Tokyo Olympics in this 'post-COVID world' and hopefully with the positive signs of the vaccine things could be very positive in the future," Palaszczuk told reporters on Monday.
Coates will return to Brisbane in February, at the premier's invitation, to address cabinet ministers further.
Olympic competitors will be cleared to enter Japan following testing and will undergo regular rapid testing during the Games.
"All of the countermeasures that need to be put in place [in Tokyo] are happening," Coates said.
He added, "If we have a vaccine, that will make life easier."
Coates and Bach also met with Prime Minister Scott Morrison while he was in Tokyo last month and discussed the independence of the Olympic movement and "various matters."
The prime minister "reinforced" the federal government's support and commitment for a "Brisbane, South-East Queensland, Queensland, Australian bid for 2032."
Coates will report back to the IOC on Palaszczuk's "desire to further discussions" towards what the IOC calls a "targeted dialogue." But Coates noted that there would be competition as the IOC are in "continuous dialogue" with four or five other cities who are also preparing bids for 2032.