The Australian state of Queensland will open its borders to international travellers from 1 a.m. on Saturday as it is due to reach a vaccination rate milestone of 90 percent in the coming days.
Premier Annastacia Palaszczuk said she convened a meeting of the state's COVID-19 task force where they decided to "set a firm date" to allow double-dose vaccinated travellers unrestricted entry to Queensland.
"This gives certainty to the airlines, it gives certainty to incoming travellers," Palaszczuk told reporters in Brisbane on Wednesday.
"From 1 a.m. on Saturday, you can come into Queensland, and you will no longer have to do—if you're vaccinated—you will not have to do our quarantine. You are free to come in," she said.
However, Palaszczuk said travellers would be required to do a rapid antigen test within 24 hours of arrival.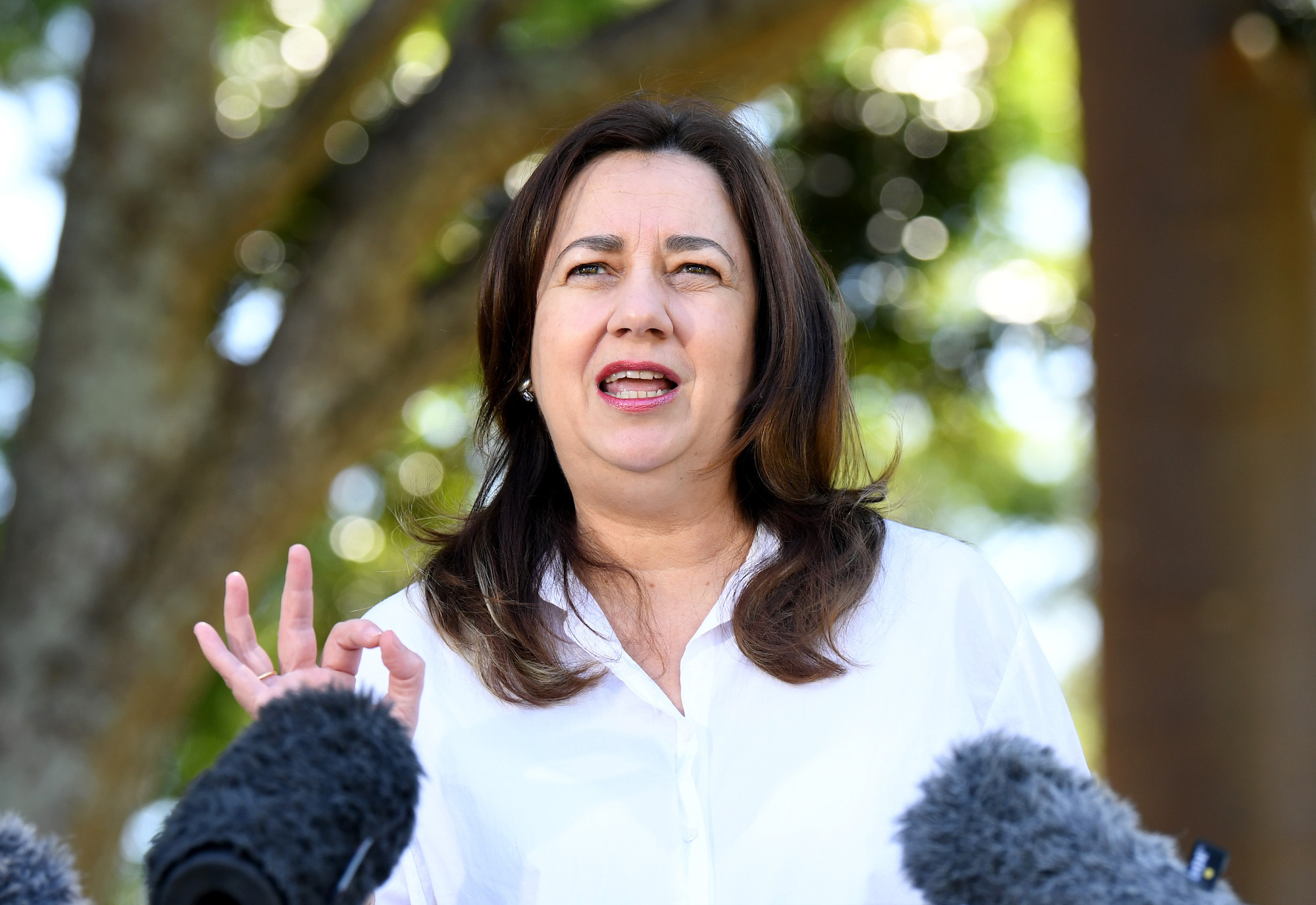 "This is consistent with other states. If the national cabinet decides to change that down the track, so be it, but we do believe that now is the right time with our vaccination rates so high," she said.
The latest figures show 91.65 percent of eligible Queenslanders have had one dose of a vaccine, while 88.82 percent have had two.
Queensland's international airports are in Brisbane, the capital, as well as Cairns and Townsville in the north and the Gold Coast in the southeast—all popular tourist destinations.
The premier also pointed out her concern that vaccination rates on the Gold Coast were not as high as she'd like—they are over 90 percent single-dose.
"If you look at the scheme of things in terms of where people are going to be traveling, can I please give an added push for the Gold Coast region, please come and get vaccinated," she said.
The border opening comes as another 11 COVID-19 deaths were recorded in Queensland on Wednesday, taking the state's pandemic death toll to 63.
Queensland authorities have also recorded another 19,932 new virus cases after 41,293 tests over that period.
There are 835 people being treated for COVID-19 in Queensland hospitals and another 52 in ICU, and 34 on ventilation.