Queensland will lift its border restrictions to the Australian Capital Territory (ACT) on Sept. 25, allowing residents from the nation's capital, Canberra, to fly into the northern state.
Queensland Health Minister Steven Miles told reporters on Sept. 18 the decision came after "a lot of work" with the state's Chief Health Officer Jeannette Young, and after detailed conversations between Premier Annastacia Palaszczuk and ACT Chief Minister Andrew Barr overnight.
"That means that people from the ACT will again be able to visit Queensland," Miles said. "We've been saying for some time now that for Queenslanders we're good to go, and now for Canberrans, they're good to come.
"So we would urge them to start thinking about coming up to Queensland for a holiday. This is timed to coincide with the school holidays in the ACT."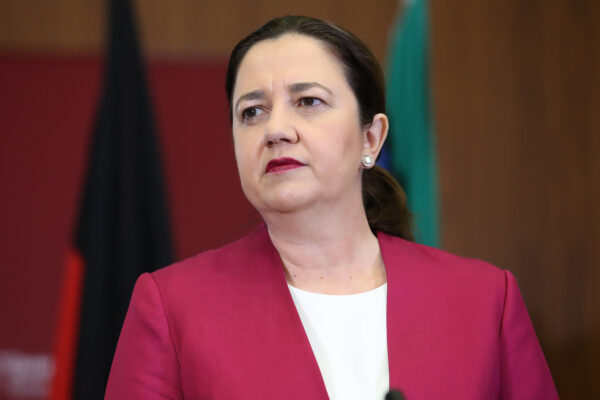 Premier Annastacia Palaszczuk wrote on Twitter: "I have spoken with Chief Minister Andrew Barr to confirm the ACT will be removed as a hotspot."
"We'll work with ACT authorities to make sure appropriate checks are in place at Canberra Airport for people flying into Queensland," the premier wrote subsequently, and then added:
"This is another step towards ensuring Queensland's economy rebounds, not the virus."
BREAKING: Queensland borders will open to the Australian Capital Territory at 1am on Friday, September 25.

I have spoken with Chief Minister Andrew Barr to confirm the ACT will be removed as a hotspot.#covid19au pic.twitter.com/ynleI65GZt

— Annastacia Palaszczuk (@AnnastaciaMP) September 18, 2020
The Queensland Health Minister encouraged ACT residents to think about visiting one of the state's tourism hotspots, like Cairns and the Great Barrier Reef in Tropical Far North Queensland.
The border closures and travel restrictions that were put in place to stem the spread of COVID-19 has resulted in the state's tourism hotspot in the north and far north to lose $7 million per day during its peak domestic visitor season.
Canberrans will be allowed to travel by air into the state after the Queensland government made arrangements with Canberra Airport, so long as they haven't visited a virus hotspot.
"Anyone who goes from New South Wales to Canberra will have to wait for 14 days before they can come to Queensland," Queensland Chief Health Officer Jeanette Young said on Sept. 18.
"People can come from the ACT as long as they haven't been in a declared hotspot, which is currently New South Wales and Victoria, in the previous 14 days," Young added.
No cases of the CCP virus, commonly known as novel coronavirus, were recorded in Queensland overnight and it has been eight days since it had a case of community transmission.
"It's a little bit too early to totally relax," said Young, who encouraged anyone with symptoms to get tested.