Queensland Opposition Leader Deb Frecklington MP, and Home Affairs Minister Peter Dutton have accused Queensland Premier Annastacia Palaszczuk of closing the state's border as a ploy to win the upcoming state election in October.
Meanwhile, the premier defended her decision, saying she is putting Queensland's economic and health recovery first.
Frecklington told reporters at the Gold Coast on Aug. 21 that the LNP has always said we must listen to the medical advice on border controls.
She accused the premier of playing politics with the border controls, using it as a "political weapon" in this election.
"I get really disappointed because I'm thinking about the 234,000 Queenslanders out of work," she said.
Frecklington supports a national approach to border controls.
When asked what she would do differently, she said: "What I am doing differently is releasing an economic plan for Queenslanders to save their lives and livelihoods."
Dutton told 2GB radio on Aug. 2o: "In Queensland, some of the decisions that the Premier's making, really are quite odd and not based on medical advice and we've called for months for her to release the medical advice around the border closures."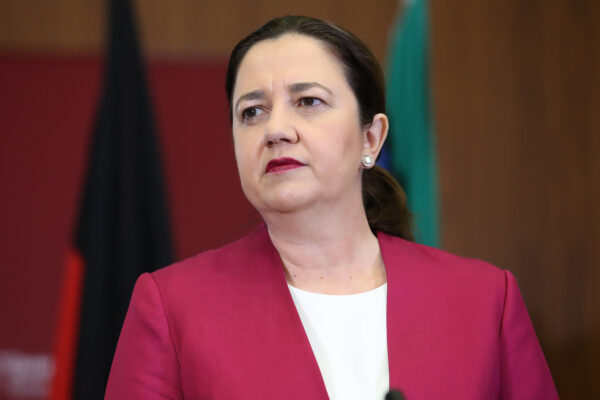 Palaszczuk pointed at Victoria's aged care outbreaks, saying they had more active cases than Queensland has had during the entire pandemic.
"And yet, it's Queensland that is attacked. I'll cop whatever gets thrown at me. That's politics," she said in a "State of the State" speech delivered to the Committee for Economic Development of Australia (CEDA) on Aug. 20.
The premier said her state's economic recovery must be driven by Queensland for Queenslanders.
"We've made difficult decisions. Hard decisions. Often contentious decisions," she said. "Our borders closed for the same reason our international borders closed: so that we could stop importing the disease."
However, Dutton said the expert medical advice never included closing the borders and noted on Aug.21 that "the country will go broke" as a result.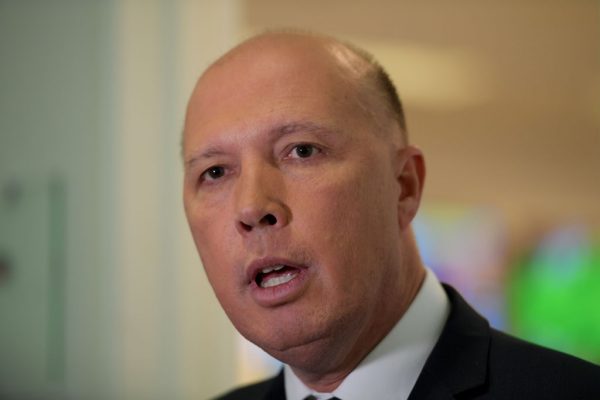 Still, Palaszszcuk believes her state's economy has only been able to open up because the borders are closed.
"That's evidenced by the thousands who have embraced the Good to Go campaign encouraging Queenslanders to get out and support Queensland hospitality and tourism," she said.
The state's treasury estimates lifting stage three restrictions will support $520 million worth of economic output each month and an additional 50,000 jobs—which have increased by 66,800 since restrictions were eased between May and July.
"But we still have a long way to go," the premier said. There are still 138,000 fewer jobs in the Queensland market than before the pandemic.
Palaszszcuk took aim at her opponents in the Liberal National Party who wanted Queensland's borders opened.
"That would have meant forcing the closure of our economy—or letting the virus through our population—either way, that would have stopped our economic recovery in its tracks."
The Sensis Business Index (pdf) released on Aug. 18 showed that should a state election be held tomorrow 44 percent (the majority) of respondents said they would vote for the LNP; 26 percent said they would vote for Labor; and 10 percent for the National Party.
The Greens would only score 4 percent of the votes, behind 6 percent who said they'd vote for an independent candidate.