The Australian state of Queensland has announced a potential plan to delay the start of the first school term for 2022 by one to two weeks if the current coronavirus Omicron variant wave looks to be heading towards a peak.
Premier Annastacia Palaszczuk said her government was working on a plan while National Cabinet models the peak of the current Omicron wave.
"Let me assure parents that we will not be sending primary school students back during the first week of school if we are heading towards a peak. So we are looking at a one to two-week delay in relation to the return to school," Palaszczuk told reporters in Brisbane on Friday.
"I just want to assure parents that that is definitely not on the agenda to send primary school children, unvaccinated, to school if we are in the peak of this wave. This is a common-sense measure," she said.
It was unclear if the measures for primary school children meant only unvaccinated children would be excluded.
Queensland Health told The Epoch Times the details would be provided in the coming days.
But it comes two days before the state launches the National Childhood Vaccination Program for COVID-19 for children aged five to 11 on Sunday from Cairns.
This comes as the Omicron variant becomes the dominant strain in the state, accounting for 80 to 90 percent of all newly reported cases, which are mostly occurring in a younger aged group, according to Queensland Chief Health Officer John Gerrard.
"That's the bulk—the 20- to 30-year-old age group," Gerrard said. "We still haven't seen substantial numbers of cases in people over the age of 70."
Peak Hospital Pressure Projected
The chief health officer said officials were expecting to see "the biggest pressures" on hospitals in the coming weeks, with projections showing there will be an increase in short-term hospital stays for COVID-19 patients around the end of January and at the start of February as the Omicron wave is projected to reach a peak.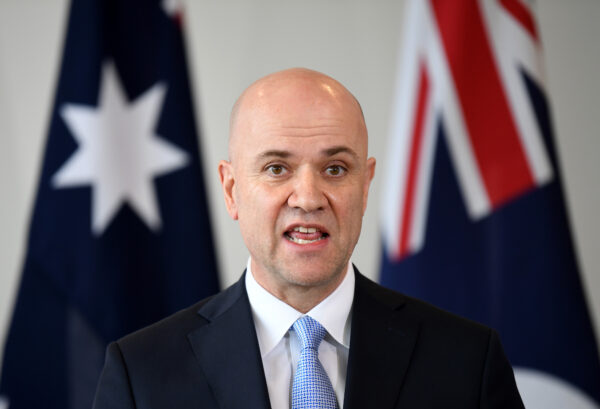 "We are expecting very substantial numbers of that intermediate group of patients who might require a relatively short stay in hospital; might require oxygen; might require dexamethasone, but not requiring the critical care," Gerrard said.
"We will have much bigger numbers of critical care patients at the peak of this wave."
But he noted that there would be a "shift" from the "very severe" to the "medium severe" classification of patients expected to be seen during that time.
Already, in the 24 hours to 7 p.m. on Thursday night, hospitalisations increased from 280 to 313, he said.
He warned vulnerable people, such as pregnant women, immunocompromised people, and those aged over 60, to avoid crowded indoor spaces, wear protective masks, and get a third booster dose of a COVID-19 vaccine when eligible.