Queensland Premier Annastacia Palaszczuk and Liberal National Party (LNP) leader Deb Frecklington will debate on Wednesday, just three days before the state election.
The state's economic recovery is expected to be the biggest issue when the Labor and LNP leaders share the stage at Broncos Leagues Club in Brisbane, the state's capital city. The state border closure and crime will also be prominent topics.
Labor's incumbent Palaszczuk criticised Frecklington while on the campaign trail for her plans to create a budget surplus, arguing that the only way to do that is to cut jobs and spending. Palaszczuk also took aim at Frecklington on Tuesday for not releasing her campaign costings to show how she plans to pay for her campaign promises.
"Queenslanders would be looking forward to seeing Deb Frecklington explain how the LNP would pay for its promises and reach a surplus in the middle of a pandemic," a Labor spokesman told AAP.
"The only way that can be done is through cuts."
A spokesperson for Frecklington told The Epoch Times the LNP would be releasing its costings on Thursday.
The Sky News/The Courier-Mail People's Forum will involve a crowd of undecided voters picked by News Corp Australia asking both leaders questions.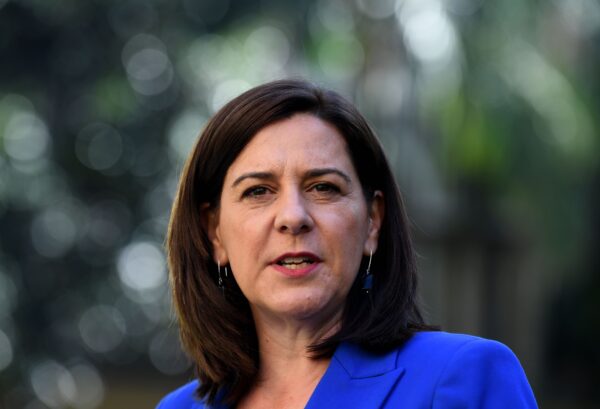 Labor is approaching the debate after taking a few hits on the campaign trail on Tuesday.
Firstly, former Labor premier Peter Beattie called for the state borders to reopen to stop Australia "going broke."
While speaking to reporters in Mackay, Palaszczuk brushed off his comments, denying that they were "annoying" and insisted that she was standing by the health advice on the borders.
The government has promised to announce if the borders will reopen by Friday.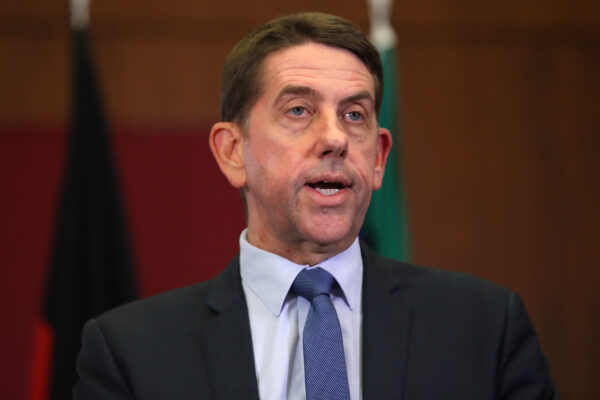 Later on Tuesday, Treasurer Cameron Dick revealed more than $1 billion saved from the health budget over four years would come from making medical procedures more efficient.
Frecklington pounced on his revelation and promised not to do the same with Queensland Health's budget.
The state government also criticised businessman Clive Palmer's anti-Labor death tax ads.
The former LNP member's commercials are being pushed via text messages, social media, billboards, and TV.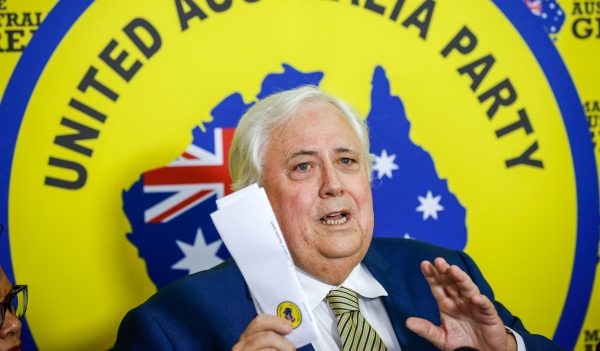 Retiring Tourism Minister Kates Jones was furious about the "disgraceful" ads.
"I'm fed up with it. Clive Palmer should be called out for the liar that he is and the fact that he's willing to use his millions of dollars to scare the most vulnerable and elderly in our community is a disgrace," she said.
On Tuesday, Labor pointed out that LNP leader Deb Frecklington has been silent about the ads.
She instead said that Labor had a history of introducing taxes but insisted that Palmer's campaign had "nothing to do with me."
"I haven't concentrated on his campaign at all. It's got nothing to do with me," Frecklington said.
Queensland election day is on Saturday.