The Queensland government will be greatly expanding its COVID check-in app requirements to encompass almost all sectors of society, including shopping centres, supermarkets, universities, libraries, and places of worship.
"This app is all about keeping Queenslanders safe and helping our contact tracers when there has been community transmission of COVID-19 in our community," Queensland Minister for Health and Ambulance Services Yvette D'Ath said in a media release.
Beginning from July 9, the tightened mandate will have grown from its previous iteration—which originally only encompassed hospitality—despite increasing concerns and loss of public trust around the usage of data collected via the 'Check In Qld' app.
This follows information released last week by The Brisbane Times, who revealed that Queensland Police Service (QPS) had accessed contact tracing data for an investigation into the theft of a police taser and gun from a pub.
The access was entirely above board as defined by the app's privacy policy, which outlines that data can be used "where the use or disclosure is authorised or required by law."
This is in spite of earlier promises by D'Ath saying the app would "only be used if required for contact tracing purposes."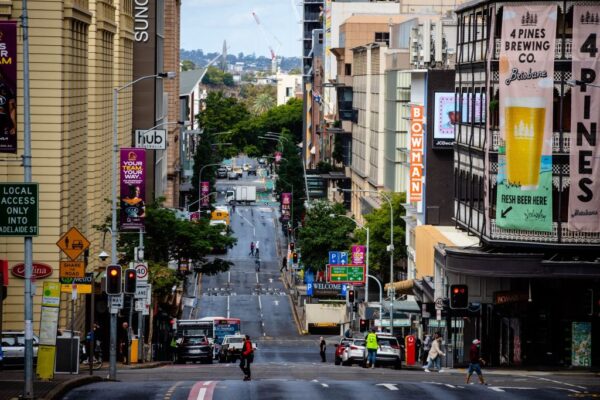 The Queensland Council for Civil Liberties (QCCL) had previously issued a warning regarding the increase in contact tracing requirements, particularly after Western Australia's own police were found to have accessed location data last month through its contact tracing app 'SafeWA.'
"The QCCL is extremely concerned about the government's decision to make the 'Check In QLD' app mandatory for entry to even more venues without adequate privacy protection," QCCL President Michael Cope said.
Queensland Deputy Commissioner Steve Gollschewski said that the QPS data access prompted a directive to be issued that would limit further access of the private location data by police.
Gollschewski said a directive was issued that would only allow data access in "very exceptional circumstances," such as terrorism, and, even then, "only with the approval of the commissioner or a deputy commissioner, and then subject to legal constraints around that."
When pushed by reporters, D'Ath said that, unlike Western Australia, Queensland did not have immediate plans to enact legislation that would seek to legally constrain QPS from using the 'Check In Qld' app data.
"There is opportunity if need be for us to legislate to make that absolutely clear," D'Ath said. "But the police have already put in place a direction to not access that data. But we have the ability in legislation to make that clear."
However, similar to Western Australia's SafeWA dependence on Amazon Web Services, the 'Check In Qld' app's storage is managed by Microsoft Azure Cloud Services, meaning the tech giant may be further subject to international requirements in its release of personal data.
The 'Check In Qld' privacy policy states that "Microsoft is subject to both Australian and overseas laws that may require the disclosure of your information (in limited circumstances) to government authorities here and overseas."