Queens Man Indicted for Jacking Cars and Shooting in Crown Heights, Brooklyn
September 22, 2014 5:40 pm Last Updated: September 22, 2014 5:42 pm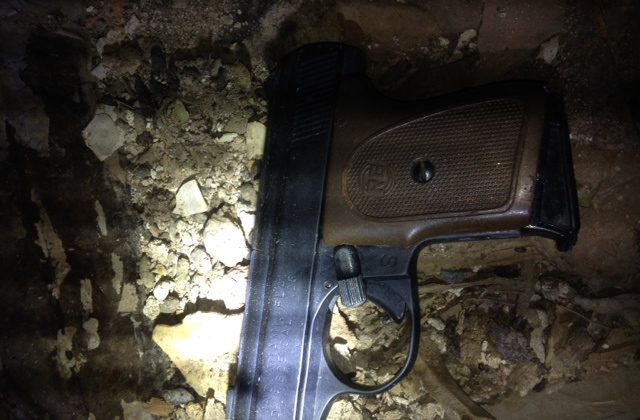 The District Attorney's office indicted 29-year-old Clinton Lawson for two carjackings, shooting, and assault. If convicted, Lawson faces over 25 years in prison.
On July 19, Lawson, from Jamaica, Queens, allegedly stole a Toyota Corolla from a 65-year-old man in Crown Heights, Brooklyn, around Eastern Parkway and Utica Avenue. 
He reportedly threatened to shoot the driver, then struck him in the face with a gun and drove off with the car.
Lawson was seen driving the stolen Toyota and hitting a 75-year-old man, then running into a parked Mercedes Benz, according to the D.A. 
When the 22-year-old owner of the Mercedes Benz confronted Lawson, the latter allegedly fired a gun in the direction of the young man. 
The 75-year-old sustained minor injuries and was sent to Kings County Hospital.
Using the same approach in a separate incident, Lawson allegedly stole a black Nissan Xterra, striking two other cars nearby. Escaping on foot, he broke into an apartment on Sterling Place in Brooklyn. The apartment owner yelled for Lawson to "get out" causing him to flee. 
Once outside, other apartment tenants confronted Lawson who had been trying to blend in with a gathering crowd, and police arrested him.
Officers later searched the premises and found a .25 caliber semi-automatic handgun. 
"This defendant has been indicted for blazing a path of violence and destruction through the streets of Brooklyn and shooting at and carjacking innocent people along the way," said Kings County D.A. Kenneth Thompson in a press release. "We will now convict and put him in prison, where he belongs for many years." 
Lawson's 29-count indictment involves charges of robbery, attempted murder, and reckless driving, among others. His bail is $500,000 in bonds or $250,000 in cash. 
Lawson was ordered to return to court on Nov. 17.