Pupils in England will once again have to quarantine when their classmates test positive for COVID-19, as the government hits pause on its plan to instead rely on rapid daily tests.
A minority of children are still attending school, exempt from current lockdown laws that otherwise mandate home learning.
To try to stem the spread of the Chinese Communist Party (CCP) virus, commonly known as the novel coronavirus, in schools, rapid tests have been used in two ways.
Firstly, regular blanket tests—once or twice a week—have been used to identify asymptomatic infections in staff and pupils.
Secondly, when a pupil has contracted the virus, their class and friends have been simply tested daily, instead of having to self-isolate.
That second use of the lateral flow tests has now been paused, the government announced on Wednesday, in line with the recommendation of Public Health England (PHE).
PHE said that since the scheme was announced, the pandemic had entered a new phase with the emergence of the new variant.
"The variant has been shown to have increased transmissibility and causes higher secondary attack rates," PHE said in a statement. "This increases the risk of transmission everywhere, including in school settings."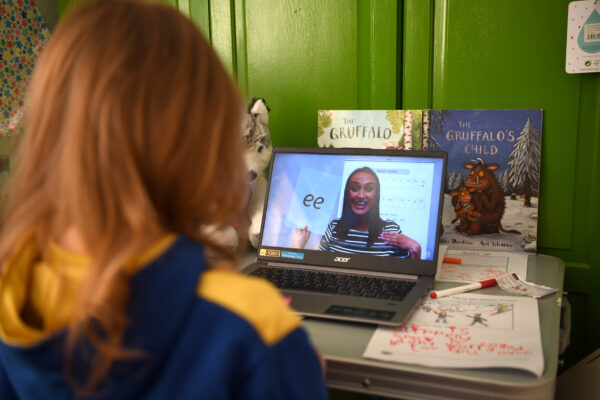 "In light of this changing situation, we now recommend that the rollout of daily contact testing within schools is paused, other than for schools involved in further evaluation."
A government spokesperson told The Epoch Times via email that there was no change to the rollout of rapid daily testing in schools, which they said was already helping to pick out asymptomatic students and teachers.
"Testing is a vital part of our plan to suppress this virus, and we are consistently guided by expert advice on the best way to structure the programme. Following pilots and on the advice of NHS Test and Trace, daily contact testing as a replacement to self-isolation was rolled out to keep children in school as much as possible," the spokesperson said.
"Daily contact testing, used as an alternative to up to a whole class having to isolate if a positive case is detected, continues to have the potential to be a valuable tool to keep more young people and staff at school, the best place for students' development and wellbeing."
A smaller number of secondary schools and colleges will continue with the daily tests, however, for the purpose of detailed evaluation.
The regular blanket rapid tests—recommended weekly or twice weekly—for asymptomatic infections will continue in schools, with staff testing now set at twice a week.
Rapid Testing Could Backfire
Some scientists are worried that the use of rapid tests—which are very limited in accuracy—could backfire by giving a false sense of security.
The lateral flow tests are only intended to confirm the presence of the CCP virus. Unlike PCR tests, they cannot be relied on to indicate that a person is not infected.
The government says that it has identified kits with 70 percent sensitivity and emphasises that they're designed to help reduce asymptomatic transmission, not to declare people as safe.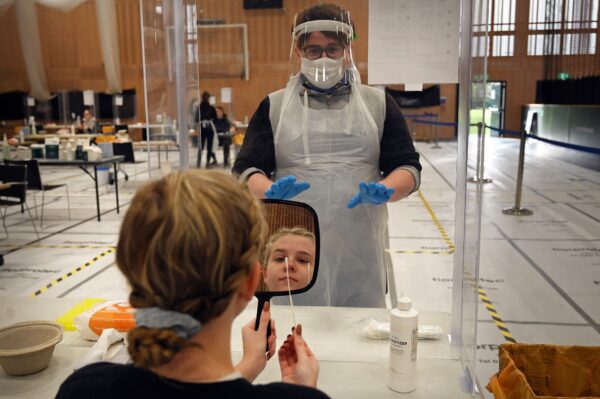 The UK government announced on Jan. 10 that the lateral flow testing kits as piloted in Liverpool in the autumn would be available for people who can't work from home, starting that week.
However, some experts said that without very clear messaging, people may interpret the meaning of tests the wrong way.
"The government's plans to roll out mass testing using the Innova lateral flow test brings a real risk that it will increase rather than decrease the spread of COVID," Jon Deeks, professor of biostatistics at the  University of Birmingham, said in a statement.
"The government only appears to focus on benefits of testing—that of detecting previously undetected asymptomatic cases—and not the harms which are caused by misinforming people that they do not have COVID-19 infection when in fact they do."