Tourism operators in Queensland are excited that the state will be reopening its interstate border to those who have been fully vaccinated against COVID-19 after 18 months of disruption, according to the state's peak tourism industry body.
"We're very keen to get this really important industry going again," Daniel Gschwind, Chief Executive of Queensland Tourism Industry Council (QTIC), told The Epoch Times.
"It's a major employer in the state of Queensland. It's a major driver of economic activity in all parts of this state, and we can't wait for the borders to open."
Leading travel company Wotif.com has noted they recorded a 45 percent increase in holiday bookings after the border opens, with the Whitsundays having a surge in demand of over 80 percent, the courier mail reported.
In particular, interstate visitors from New South Wales (NSW) and Victoria will be able to arrive in Queensland just in time for the big summer season, which is "big business" for the tourism operators.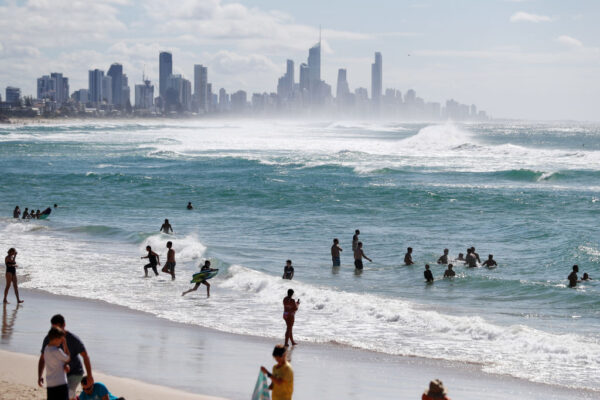 Economic Loss and Labor Shortages
Queensland alone has lost around $20 billion over the last 18 months in tourism revenue, with Australia as a whole losing close to $100 billion from international and domestic travel disruption, according to Gschwind.
The hospitality industry has nearly 4000 vacant positions at present, after the usually 250,000 backpackers who would normally be in Australia now overseas and 100,000 international students who would normally be in Brisbane. Both groups are major labour supports for the industry.
"We have also had very limited no skilled migration into Australia for close to two years," Gschwind said. "All of that has created a really big gap in the labour pool, and it's causing enormous challenges for our industry. We have to do everything we can to attract Australians, Queensland into careers in our industry."
The labour shortage in the hospitality industry is not limited to Queensland, with skilled employees in Sydney being offered increasingly high hourly rates as Sydney bars compete for staff.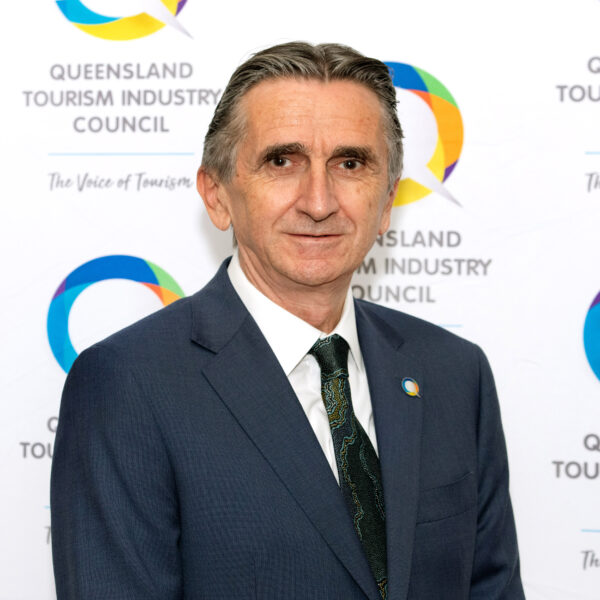 Vaccination Rates the Key to Get Out of the Crisis
Gschwind also pointed out that for the industry to stay out of the tight corners COVID-19 has placed them in the industry will need to keep up a high vaccination rate in hospitality venues and tourism businesses which he says will provide an increased layer of protection for customers when the virus spreads.
"We believe vaccination rates are the key to get out of this crisis," he said. "It was protecting the population. It is limiting the impact of the virus arriving here."
He noted that when people make decisions about travel destinations, the degree of safety, security, and health is a "very, very important consideration."
"We want to make sure that we do everything we can to provide a safe environment, and that's why we support the Queensland Government in its mandate, to have staff and visitors vaccinated in those places where they come together as tours."
The comments by Gschwind come after the Queensland government announced new restrictions last week for those who have chosen to not get a COVID-19 vaccine from Dec. 17, or once 80 percent of Queenslanders aged over 16 are fully vaccinated—whichever comes first.
The new restrictions ban unvaccinated residents from entering pubs, clubs, nightclubs, music venues, hotels, bars, restaurants, cafes, sporting venues, and more. It is not clear yet when these restrictions will end.
Queensland Premier Annastacia Palaszczuk described the new freedoms as a "reward" for those who stepped up and chose to receive a vaccination.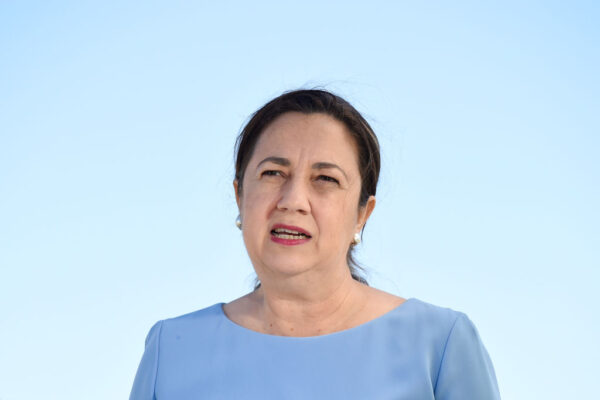 Quarantine Free International Arrivals

 Needed As Soon as Possible
But despite throwing his support behind the vaccine mandate, the Chief Executive noted that the industry council has not always agreed with everything the Queensland government has done.
"It's undeniable that they have limited the impact of COVID," he said.
"We would just like the slightly more rapid pace of opening businesses after and particularly, we would all be arguing the Queensland Government to use the 80% double vaccination rate of the adult population in Queensland as a benchmark to also allow international arrivals into Queensland again, without having to quarantine."
Gschwind said requiring international arrivals to be in quarantine for even for a day would be a deterrent.
"It would keep people from travelling here," he said. "We need to have quarantine free arrivals internationally into Queensland as soon as possible."
"If 80 percent of the vaccination rates considered medically sufficient to protect us, then it should be the same rule for travellers from other parts of Australia as it is for travellers from overseas."
Federal Employment Minister Stuart Robert has also called on the Queensland government to explain why the state does not plan to open to fully vaccinated international travellers when it opens the interstate border.
"The State Government needs to explain the difference between a fully vaccinated person arriving from Sydney and a fully vaccinated person arriving from London," said Robert, who lives in Gold Coast.
According to the national plan, New South Wales and Victoria prepare to let fully vaccinated overseas travellers in when they reach the 80 percent vaccination target.