The thresholds to qualify for the fifth presidential debate were announced by the Democratic National Committee (DNC) on Sept. 23.
The qualification criteria is the most difficult of this election cycle as the political organization tries to winnow the large field of candidates.
To qualify for the November debate, candidates must receive 3 percent or more support in at least four polls. That's up from 2 percent for the last debate and 1 percent earlier this year.
Rep. Tulsi Gabbard (D-Hawaii) and billionaire Tom Steyer missed the last debate because of the polling criteria, which only counts polls by 15 entities or pair of entities, all of which are connected to the media. A slew of other candidates who did not qualify dropped out in the weeks leading up to the debate, such as Sen. Kirsten Gillibrand (D-N.Y.) and former Colorado Gov. John Hickenlooper.
The poll sponsors that are counted include Associated Press, the New York Times, and Quinnipiac University.
Candidates must receive the 3 percent support from polls that are sponsored by different pollsters that are counted by the DNC or that are in different geographical areas if they're by the same pollsters.
The polls must be released between Sept. 13 and 11:59 p.m. on the date that comes seven days before the debate. The date of the debate has not been announced as of yet.
The new polling criteria will make it difficult for a new group of candidates who have struggled to hit 3 percent in polls, such as Sen. Cory Booker (D-N.J.), Sen. Amy Klobuchar (D-Minn.), and former Obama administration cabinet secretary Julian Castro.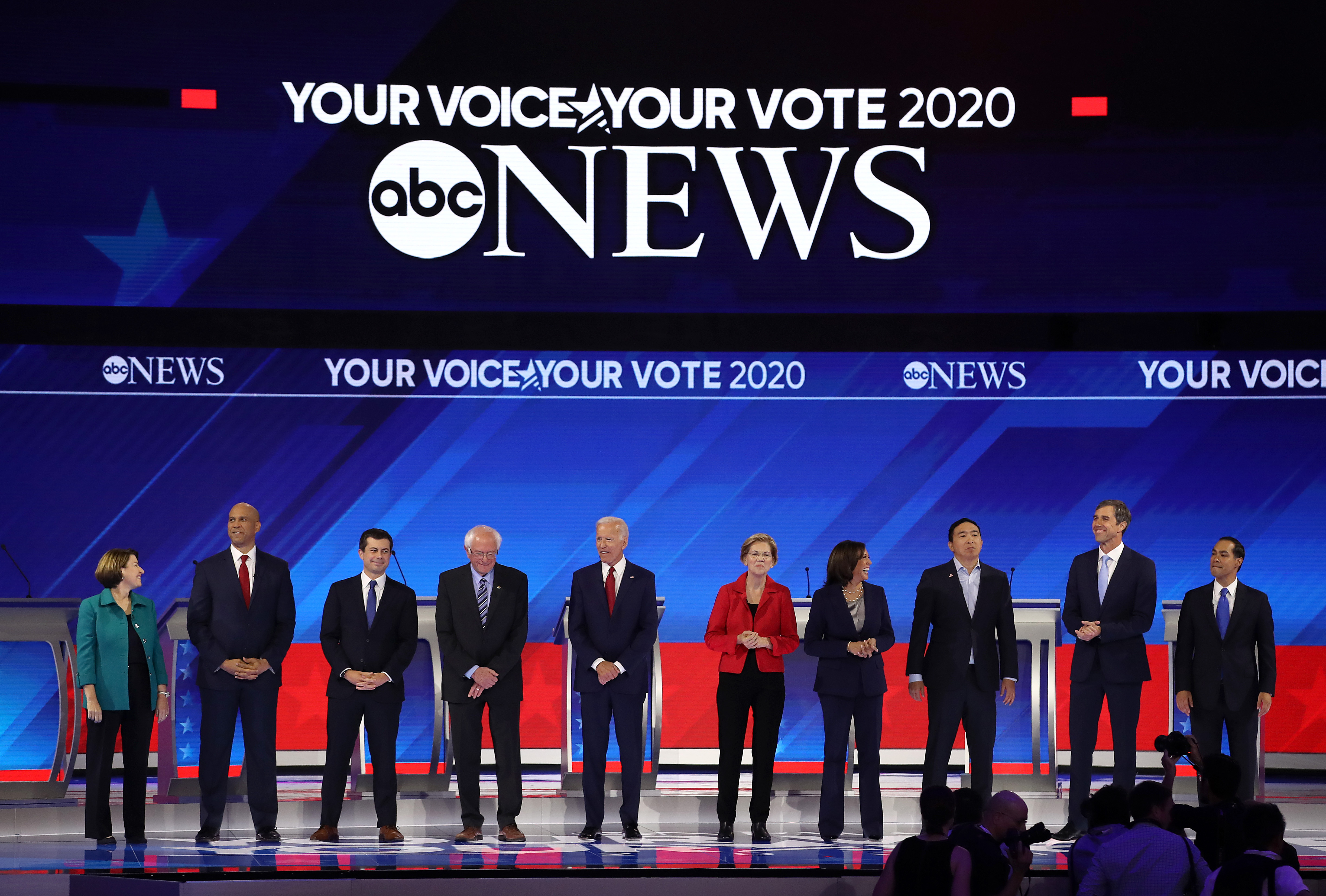 Candidates must also have donations from at least 165,000 unique donors, up from 130,000 unique donors, and a minimum of 60 unique donors per states in at least 20 U.S. states, U.S. territories, or the District of Columbia. The same deadline of seven days before the debate applies.
The same criteria that applied for the September debate is applying to the October debate.
So far, all the candidates who made the stage in September have qualified for the October debate. They are former Vice President Joe Biden, Booker, Klobuchar, South Bend Mayor Pete Buttigieg, Sen. Kamala Harris (D-Calif.), Castro, Sen. Elizabeth Warren (D-Mass.), Sen. Bernie Sanders (I-Vt.), former Rep. Beto O'Rourke (D-Texas), and entrepreneur Andrew Yang.
Steyer, who missed the third debate, has qualified for the fourth debate, but Gabbard has not as of yet. Gabbard has repeatedly criticized the DNC for its polling criteria, saying she has had 2 percent support or higher in over 20 polls but the committee won't count most of them.
Other candidates still in the race who haven't qualified include Rep. Michael Bennet (D-Colo.), former Rep. John Delaney (D-Md.), Montana Gov. Steve Bullock, Rep. Tim Ryan (D-Ohio), author Marianne Williamson, former Rep. Joe Sestak (D-Penn.), and Miramar Mayor Wayne Messam.