Quaker Foods on Wednesday said it's renaming "Aunt Jemima" and removing the image of the black woman who was the face of the brand.
"As we work to make progress toward racial equality through several initiatives, we also must take a hard look at our portfolio of brands and ensure they reflect our values and meet our consumers' expectations," Kristin Kroepfl, vice president and chief marketing officer for Quaker Foods North America, said in the announcement.
"We recognize Aunt Jemima's origins are based on a racial stereotype. While work has been done over the years to update the brand in a manner intended to be appropriate and respectful, we realize those changes are not enough," she added.
A black woman's smiling face graces bottles of syrup and boxes of pancake mix sold under the brand, which has existed for more than 130 years.
Quaker Oats says the brand evolved over time and was meant to represent mothers from diverse backgrounds but company officials are now realizing "the brand has not progressed enough to appropriately reflect the confidence, warmth, and dignity that we would like it to stand for today," Kroepfl added.
Quaker Foods is owned by PepsiCo.
The new name hasn't been announced.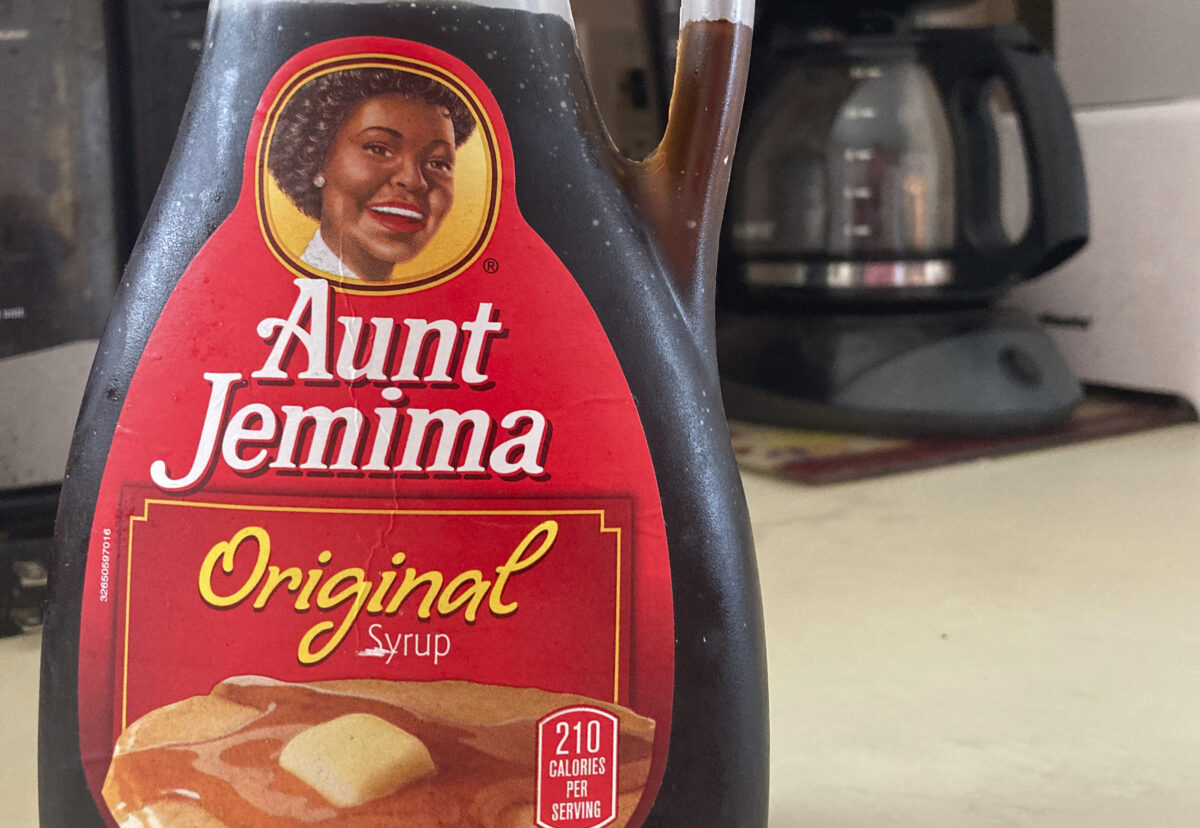 Packaging without the image of Aunt Jemima will begin to appear in the fourth quarter of this year.
Quaker Foods said it is also donating a minimum of $5 million over the next five years "to create meaningful, ongoing support and engagement in the Black community."
According to the brand's website, the Pearl Milling Company developed Aunt Jemima, allegedly the world's first ready-to-use mix, in 1889. Aunt Jemima was brought to life the next year by Nancy Green, who is described as a storyteller and missionary worker.
Quaker Oats purchased the Aunt Jemima Mills Company in 1926.
Green was the first woman depicting Aunt Jemima, according to the African American Registry. She was born into slavery in 1834 and hired at age 56 to portray the smiling cook. She kept the job until she was killed in a car crash in 1923.

Just hours after Quaker's announcement, a spokesperson for Mars Inc. said it's evaluating all possibilities for the Uncle Ben's brand.
"As a global brand, we know we have a responsibility to take a stand in helping to put an end to racial bias and injustices," a spokeswoman said in a statement to news outlets. "We recognize that one way we can do this is by evolving the Uncle Ben's brand, including its visual brand identity."
"We don't yet know what the exact changes or timing will be, but we are evaluating all possibilities," she added.
Quaker's move came after Land O'Lakes said it was retiring Mia, a Native American woman who served as the company's logo.
"As Land O'Lakes looks toward our 100th anniversary, we've recognized we need packaging that reflects the foundation and heart of our company culture—and nothing does that better than our farmer-owners whose milk is used to produce Land O'Lakes' dairy products," Beth Ford, president of the company, said in a statement.
The products will feature the phrase "Farmer-Owned" above Land O'Lakes and include an illustration of land and lakes.