Australia's major airline Qantas will bring forward a series of international flights from Sydney to Singapore, Bangkok, Phuket, Johannesburg, and Fiji.
Qantas said on Friday that the changes would enable the airline to bring 11,000 of its employees previously stood down back to work in December—including about 5,000 employees linked to domestic flying and 6,000 linked to international flying.
This was not expected until June 2022.
The airline made COVID-19 vaccines mandatory for all staff in August.
Flights from Sydney to Singapore will be brought forward to Nov. 23, (four weeks earlier); flights from Sydney to Fiji will be brought forward from Dec. 19 to Dec. 7; flights from Sydney to Johannesburg, South Africa, will be brought forward from March to Jan. 5; flights from Sydney to Bangkok will be brought forward to Jan. 14; flights between Sydney and Phuket, Thailand, will be brought forward to Jan. 12.
Previously, Qantas has moved forward flights from Sydney to New York and London to Nov. 1.
The airline will also launch a new route to the Indian capital, New Delhi, on Dec. 6, the first time Qantas planes have flown to the city in nearly a decade.
"Australians rolling up their sleeves means our planes and our people are getting back to work much earlier than we expected," Qantas Group CEO Alan Joyce said.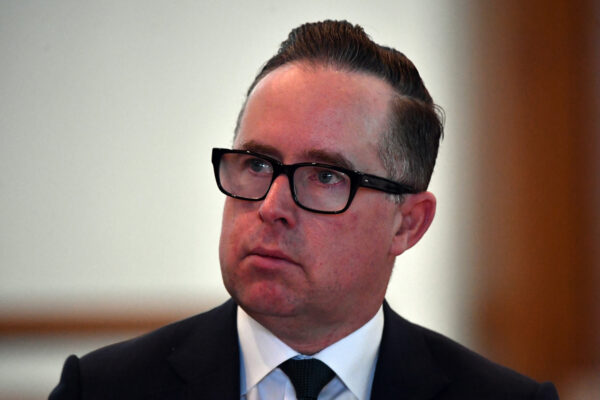 "We know that Australians are keen to get overseas and see friends and family or have a long-awaited holiday, so bringing forward the restart of flights to these popular international destinations will give customers even more options to travel this summer."
Joyce attributed the restart of international flights ahead of time to a high vaccination rate and the removal of quarantine.
"The decision by the NSW Government to join many cities from around the world by removing quarantine for fully vaccinated travellers means we're able to add these flights from Sydney much earlier than we would have otherwise," he said.
"We hope that as vaccination rates in other states and territories increase, we'll be able to restart more international flights out of their capital cities. In the meantime, Sydney is our gateway to the rest of the world."
The initial flights are limited to Australian citizens, permanent residents, and their immediate families and parents based on Federal Government requirements.
All passengers over the age of 12 on Qantas and Jetstar international flights will be required to show proof of being fully vaccinated of a COVID-19 vaccine approved by Australia, as well as the result of a nucleic acid testing within 72 hours of departure.
Foreign airlines are also preparing for Australia's reopening of its borders.
Cathay Pacific flights will return to pre-pandemic levels from Nov. 1, with 10 flights a week between Sydney and Hong Kong. Singapore Airlines has also opened up reservations for 17 flights a week out of Sydney.