Australian airline Qantas expects to resume international flights to key "COVID-safe" markets by Christmas, including North America, the United Kingdom, and more.
This hinges on the Australian government's plan to reopen international borders once an 80 percent COVID-19 vaccination threshold is achieved by the end of the year, the airline said in a statement on Thursday.
Qantas Group hopes to restart flights to COVID-safe destinations from mid-December, using Boeing 787s to fly to Singapore, the United States, Japan, the United Kingdom, and Canada; as well as Airbus A330s, Boeing 737s, and A320s for services to Fiji.
The carrier also hopes to see the two-way Australia-New Zealand travel bubble restart at the same time.
"The prospect of flying overseas might feel a long way off, especially with New South Wales and Victoria in lockdown, but the current pace of the vaccine rollout means we should have a lot more freedom in a few months' time," Qantas Group CEO Alan Joyce said.
Australia closed its international borders in March 2020. Currently, more than half of the country's 25 million people are in lockdown amid outbreaks of the CCP (Chinese Communist Party) virus, commonly known as the novel coronavirus Delta variant.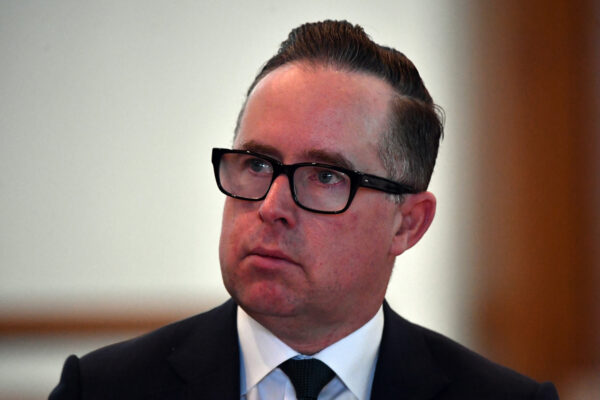 Joyce said that with Australia on track to achieve 80 percent vaccination coverage by the end of the year, the airline was thinking ahead to prepare for the time when the international borders reopen. This includes training staff and bringing aircraft out of hibernation.
The airline also has to get its IT systems ready to help customers prove their vaccination status, which will be required for overseas travel.
Based on current data, Qantas Group is preparing for the "highly likely" chance that key markets will be classed as low-risk countries for vaccinated travellers to visit and return from. At that stage, the Australian government has said reduced quarantine requirements would kick in during "Phase C" of the country's roadmap out of the pandemic.
"We can adjust our plans if the circumstances change, which we've already had to do several times during this pandemic. Some people might say we're being too optimistic, but based on the pace of the vaccine rollout, this is within reach and we want to make sure we're ready," Joyce said.
The airline expects high demands for services on A380 aircraft to London from November 2022, with flights to the west coast of the United States projected to restart sooner, from July 2022.
Flights to Hong Kong are hoped to resume in February 2022, and the rest of the Qantas and Jetstar networks are planned to reopen from April 2022.
The announcement comes as the airline posted a $2.35 billion (US$1.71 billion) statutory loss due to the pandemic.