A young college graduate was found dead in the northern port city of Tianjin. Police suspect the death involved foul play by a pyramid scheme gang. Such gangs have been connected to a number of suspicious deaths across China.
On July 14, the body of Li Wenxing, 23, was found near a suburban highway in Tianjin, floating faceup in a small pond. Autopsy results showed that Li drowned with no apparent injuries.
Li, a native of Shandong Province, had come from a rural family and joined the wave of young people leaving small-town homes to find careers in big cities.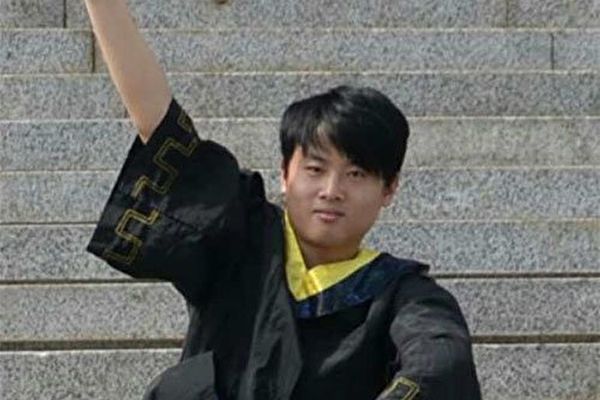 Chinese media reported that a Li's body was found with a book of notes apparently taken at a class connected to the pyramid scheme known as Diebeilei. Chinese state media said five Diebeilei associates have been arrested for Li's death and have confessed to luring him into the scheme and forcing him to stay at their dormitory.
Sixth Tone quotes a post from Li's sister that has since been taken down, in which she claimed the autopsy of her brother revealed he had been starved.
Syndicate-like pyramid schemes are prolific in China and feed on vulnerable and often poorly educated victims who are lured in by overnight rags-to-riches stories.
Public outcry over Li's death has been directed at both pyramid scams—which are known to use aggressive recruiting practices, deception, and even violence—as well as at "Boss Zhipin," a popular Chinese job hunting website that failed to screen employers posting ads on its site.
The job site has issued an apology for that failure and has promised changes will be made.
Li was a recent graduate who thought he was going to work as a programmer at a company he found on Boss Zhipin. He had to travel to Tianjin for the job, not discovering until later that it was posted by a member of Diebeilei posing as a software company.
A police statement revealed that shortly after Li arrived in Tianjin on May 20, he was taken to facilities controlled by members of the scheme, tricked into signing up as a recruit, and began borrowing money from friends.
Reports said Li's family and friends had problems reaching him and he wouldn't give clear explanations for why he needed the money.
What happened later is not yet entirely clear, but in what seems to have been Li's last phone call to his family on July 8, he said, "No matter who calls for money, don't give it to them."
Li's death is not an isolated case.
Earlier this year, a 24-year-old man named Qu Pengxu was found dead in a village fish pond in Tianjin.
Qu had also been a Diebeilei recruit.
Another recruit named Zhang Chao was found dead on July 13.
Zhang's body had been abandoned by three men on the roadside in the middle of the night. Zhang died from a "heat stroke" under suspicious circumstances. And there have been other similar cases around China.
Another college student, Lin Huarong, 20, from Hunan Province, was found drowned in a river in Hubei Province on Aug. 4.
Lin got sucked into a pyramid scam by a classmate when she was searching for a part-time job in July.
Lin's father said he lost contact with his daughter that same month.
Chinese media reported that Lin was forced to receive brainwashing lectures and her cellphone was confiscated.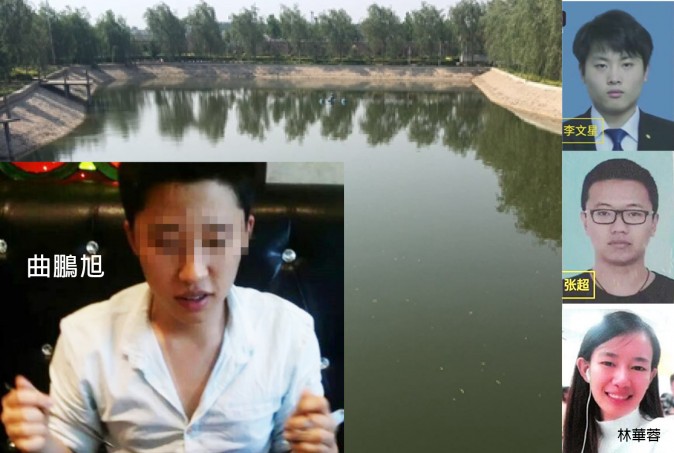 Such cases reflect the severity of the problem, says China analyst Jason Ma.
Pyramid schemes are an ever changing menace, he said.
"In the beginning, it was called 'direct marketing.' Since direct marketing was introduced to China thirty years ago, it has transformed into something completely unrecognizable today."
Ma said that in China today, these pyramid schemes have become "a dangerous business."
"A great many people have become victims of such scams again and again. Today in China, the so-called pyramid scheme has turned into something extremely complex and it is constantly evolving …"
Ma notes that there are an estimated 600-700 types of pyramid or similar scams now being used in China by more than 1,000 organizations.
"'Pyramid scheme' is an umbrella term that covers a lot of ground. In the case of Li Wenxing, he had lost his personal freedom and likely died from abuse. This is really not a pyramid scheme in the conventional sense, it is a gang-style kidnapping," he said.
Public outrage is also being aimed at the police over why, after so many tragedies, authorities have failed to stamp out pyramid schemes.
Crackdowns on such groups flare up from time to time, with one currently underway, but the groups persist and evolve.
Some allege that authorities in China can't stop such groups because they are sanctioned by corrupt officials within the regime.
"This is an extreme case of preying upon others. It is a form of corruption that stems all the way from the top of CCP leadership," said China news analyst Heng He.
"The authorities are unable to touch the largest pyramid scheme organizations because the government has got their backs. CCTV even helps promotes some of them," said He, pointing to the pyramid scheme known as 'Shanxinhui' as an example.
The group claims to be a women's foundation and is affiliated with the CCP's All-China Women's Affiliation.
"These organizations get public financing but the money they get will not be repaid, or paid out to investors at the bottom. Those at the top are the ones that get the money," said He.
He compares that scenario to the endemic corruption in China that sees Party officials profit at public expense.
It's routine in China for the children of highly place Communist Party cadre's to be placed at the helms of state-owned enterprises that dominate China's economy, and for officials to manipulate land sales and other business dealings to line their own pockets.
Chinese leader Xi Jinping has earned political capital by carrying out a massive anti-corruption campaign that aims to stifle such practices but there are questions over whether that is possible without regime change and real rule-of-law.