Russian President Vladimir Putin weighed in on the House Democrats' efforts to inquire about impeaching President Donald Trump, saying "we don't mind" if phone calls between the two leaders are published.
Putin said that he wouldn't mind if transcripts of phone calls between him and Trump were released after the White House released transcripts of a call between Trump and Ukrainian President Volodymyr Zelensky. Democrats have seized on the phone call, alleging that Trump used his office to pressure his Ukrainian counterpart to investigate former Vice President Joe Biden and his son, Hunter.
"Any conversation can be published. I always proceed from that," Putin said on Oct. 2, according to Bloomberg News.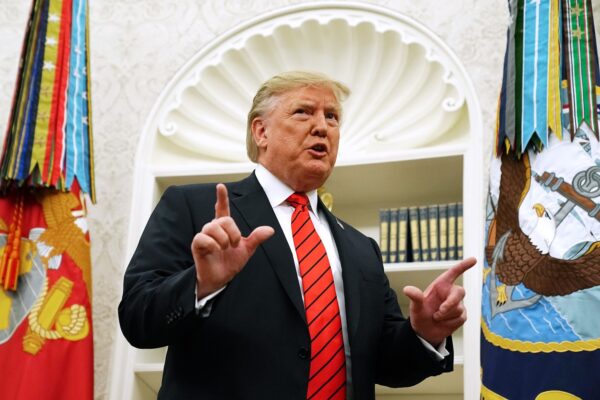 "We don't mind," Putin added. "I assure you that there's nothing there that would compromise President Trump."
According to a Reuters report last week, Kremlin spokesman Dmitry Peskov said that Russian officials would be prepared to discuss the matter with Washington if the phone calls need to be released.
"Of course their publication is to some extent only possible by mutual agreement of the parties. This is a certain diplomatic practice," Peskov said. "To be more specific, perhaps, diplomatic practice in general does not envisage their publication. If there are some signals from the Americans, then we will discuss [them]."
Reuters reported that Congress is determined to gain access to Trump's calls with Putin as well as other world leaders, the U.S. House Intelligence Committee's chairman said on Sunday.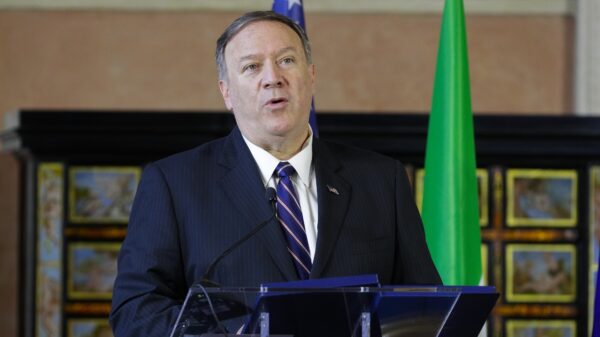 Secretary of State Mike Pompeo acknowledged Wednesday that he was on the Trump-Zelensky phone call, saying that the Democrats are engaging in "bullying and intimidation," according to a press conference.
And meanwhile, Trump's personal attorney Rudy Giuliani suggested that Trump should sue House Democrats.
"I had a couple of talks with a civil rights lawyer and a constitutional lawyer today and here's what they're recommending: that we should bring a lawsuit on behalf of the president and several of the people in the administration, maybe even myself as a lawyer, against the members of Congress individually for violating constitutional rights, violating civil rights," Giuliani said, according to The Hill.
He said that Democrats are violating Article II of the Constitution, which gives the president the "power, by and with the advice and consent of the Senate, to make treaties, provided two-thirds of the Senators present concur."