Russian President Vladimir Putin told German Chancellor Olaf Scholz in a phone call on Friday that Kyiv was trying to stall peace talks but that Moscow is ready to continue negotiations.
Putin claimed that Ukrainian negotiators were trying "every possible way to delay the negotiation process, putting forward more and more unrealistic proposals," according to a Kremlin-issued readout of the call.
"Nonetheless the Russian side is ready to continue searching for a solution in line with its well-known principled approaches," the readout says.
During the call, Scholz called for a ceasefire in Ukraine, a German government spokesperson said. Scholz also stressed the need for improvement of the humanitarian situation in Ukraine and called for finding a diplomatic resolution to the war, which Moscow calls a "special military operation."
Russian demands include Ukraine's surrender, a pledge never to join NATO, recognition of the independence of breakaway pro-Russia separatist regions of Donetsk and Luhansk, and acknowledgment of Russia-annexed Crimea as belonging to Moscow.
Ukraine's President Volodymyr Zelensky has expressed willingness to make concessions on NATO membership and is open to discussing the status of the contested territories, while insisting Ukraine would not capitulate.
Mykhailo Podolyak, adviser to Zelensky and member of Kyiv's negotiating delegation, told Polish media outlet Wirtualna Polska in an interview on Thursday that agreement on controversial points of the peace treaty could take as long as one and a half weeks.
"So far, both the Russian and Ukrainian delegations remain at their positions. Coordination of controversial points can take from several days to one and a half weeks. During this time, we should get closer to drawing up a peace agreement," Podolyak said.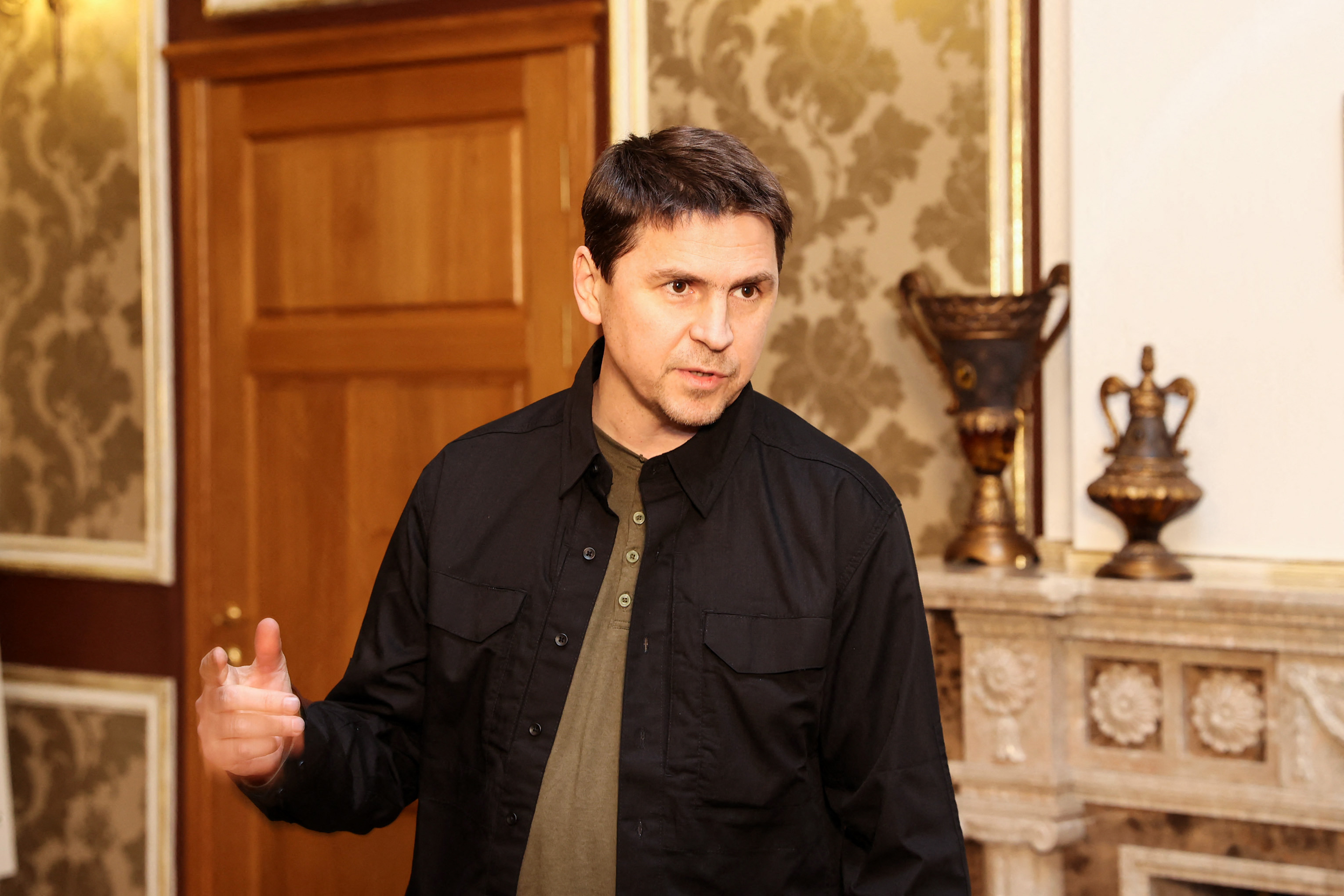 Podolyak said an immediate ceasefire and withdrawal of Russian troops from Ukrainian territories are a key demand of the peace agreement.
"Otherwise, nothing," he said, adding that Ukraine is also seeking security guarantees.
Western officials said on Thursday that Ukraine and Russia were taking peace talks seriously but that there remained major differences to bridge.
Kremlin spokesman Dmitry Peskov told reporters on a conference call that the Russian delegation was "demonstrating its readiness to work much faster than is being done now."
"Unfortunately the Ukrainian delegation is not ready to step up the pace of negotiations. But the (negotiation) process continues nonetheless," Peskov added.
Moscow said previously it was close to agreeing on a formula that would keep Ukraine neutral, one of its key demands.
Ukraine has said it is willing to negotiate but will not surrender or accept Russian ultimatums.
Reuters contributed to this report.